In brief: ISDN delivers record revenue and profit as growth continued in 2H2021


• ISDN delivered record revenues of S$440 million for FY2021 representing +22% growth for the year.

• Profits also reached new records, with profit attributable to shareholders up +68% for FY2021, and profit after tax up +74%.

• The Group is seeing continued multi-year growth prospects for industrial automation in all its key geographies and industries.

• ISDN continues to see good results from the strategic buildout of its advanced capabilities as Asia's industrial technology roadmap evolves.

The Group is recording solid customer growth in advanced solutions including systems and software.

• The Group would also like to propose a final dividend of 1.45 Singapore cents (equivalent to 8.35 Hong Kong cents) per share.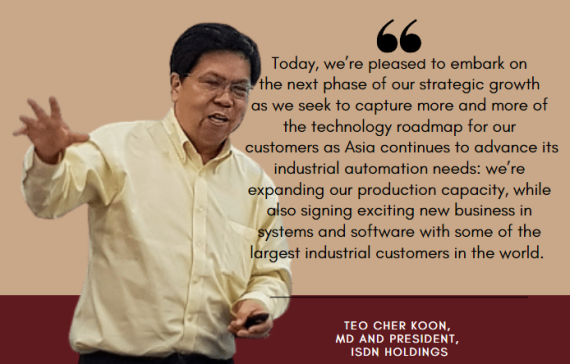 For more, see ISDN's press release here.
We'll carry a fuller report after the investor briefing. Stay tuned.