Trendlines Group, listed on the Singapore Exchange, has reported its 1H2021 results, following which its Co-Chairmen, Todd Dollinger and Steve Rhodes, fielded questions from shareholders in a virtual setting yesterday. You can watch the entire 37-minute video recording here. Below are excerpts relating to a topic that seemed to interest shareholders most.

Trendlines is an investment company that invents, discovers, invests in, and incubates innovation-based medical and agrifood technologies to fulfill its mission to improve the human condition. As intensely hands-on investors, Trendlines is involved in all aspects of its portfolio companies from technology development to business building.


Q: The company is in the midst of selling one of its portfolio companies. When is this expected to close and are there any obstacles which could derail the deal? If it closes by the end of the year, would there be a dividend from the sale?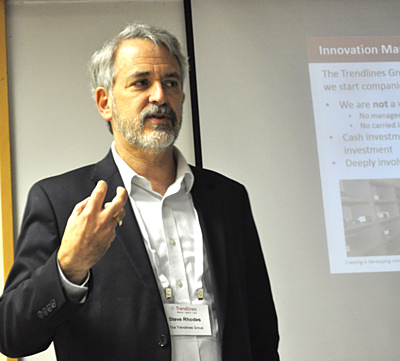 NextInsight file photoSteve Rhodes: We fully expect this exit to successfully conclude before the end of 2021 and to have a material positive impact on our financial results as already stated. Regarding a possible dividend earlier this year we announced a clear dividend policy which explains under what circumstances we will pay a dividend, the main criterion being our cash position at the end of the year.

The basic policy states that dividends will be paid based on exits as follows: net exit proceeds received during any financial year will first be applied as necessary to bring the company's year-end cash balance to US$15 million.

Once this cash goal is met, at least 20 percent of the remaining net exit proceeds will be paid as a dividend subject to review by the board provided that the calculated amount is at least US$ 1 million. For more details please see the full announcement issued on June 14th of this year.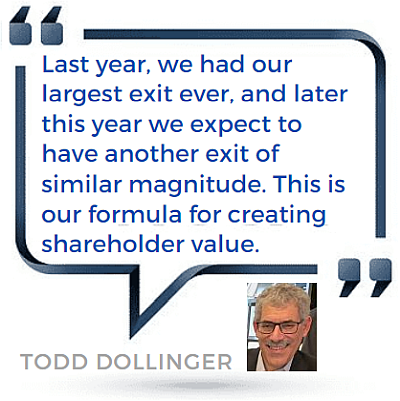 Q: Is management able to provide a rough estimate of the number of portfolio companies which could be sold in the next six to 12 months? What is the estimated value of the sale of these portfolio companies?


Stock price

10.3 c

52-week range

8.1 – 12.3 c

Market cap

S$81.5 m

PE (ttm)

12.7

Dividend yield

--

P/B

0.6

1-year
return

1%

Shares outstanding

791 m

Source: Bloomberg
Steve Rhodes: Predicting future exits is at best a tricky business. Projecting exits over a short time horizon is not possible unless there is clear visibility as in the case of the pending US$16 million exit that we have announced that we expect to close this year.

Having said that, we do believe that we currently have a large inventory of some 20 companies that could be exit candidates over the next four years. We know for sure that we will not have 20 exits in this period but we believe there is a high degree of likelihood that over this period we will see multiple exits.


"Our job is to create value, to build companies and to get those companies to a place where they can exit. The exit from ApiFix last year generated US$9 million of cash for the company last year and we'll probably generate another US$12 to 20 million dollars of cash in the coming years from a combination of guaranteed payments and the earnout. We have another US$16 million exit this year and our companies are poised to deliver more and more good things."
-- Steve Rhodes