Excerpts from DBS report


Key summary points
• 4Q20 core earnings within expectations as sequential recovery driven by a pickup in economic activity


ComfortDelGro

Share price:

$1.58

Target:




$1.99
•

Core operating margin improved sequentially led by better operating leverage at the Taxi segment



•

Anticipate gradual recovery during FY21F, current valuation is attractive at -1.5SD of historical mean PB



•

Maintain BUY with S$1.99 TP
4Q20 in line. ComfortDelGro (CD) continued its path of gradual recovery with 4Q20 headline earnings of S$46.1m (-6% y-o-y). Stripping out COVID-19 reliefs for 4Q20, CD's core operating profit improved to S$29.7m.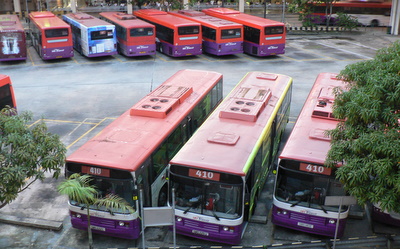 Public Transport segment driving revenue recovery. Revenue for 4Q20 came in at S$885.4m (-11% y-o-y, +8% q-o-q), driven by recovery in public transport services ridership and schedules. CD benefitted from recovery in activity levels in 4Q20 from further relaxation of lockdown measures.

Core operating margins improved sequentially driven by Taxi. Operating margins excluding government reliefs rose from 5.4% to 8.2%, driven by improvement in Taxi margins.

Core operating profit before impairment and government reliefs for Taxi was S$9.7m, a reversal from S$7.2m losses in 3Q20.

Lower advertising costs, savings on driver benefits, lower depreciation and diesel taxes on a younger hybrid fleet helped to improve profitability. About 60% of CD's fleet is now hybrid. We expect more cost savings and margin improvements as it gradually migrates its fleet into hybrid vehicles.

Core profitability for Public Transport remains weak. Public transport saw sequential improvement in revenues.

Australia remained stable with UK's public bus schedules resuming since August. However, core operating profit (S$1.6m) was lower as operating costs remained high. Nonetheless, government relief (of S$34m) helped to support operating profit (of S$35.6m, +6% q-o-q).

Automotive engineering and Inspection's core operating profit nearing pre-COVID-19 levels. Revenue and core operating profit of both segments improved sequentially in 4Q20, led by higher mobility in Singapore and recovery in trips and mileage.

With the gradual improvement in taxi segment, its Automotive Engineering segment also saw operating profit growing to S$5.2m, +53% q-o-q. Inspection and Testing segment also recorded higher operating profit of 18% q-o-q to S$7.2m.

Driving centre has returned to normal levels. The driving centre has returned to pre-COVID-19 levels since 3Q20. Pent up demand was cleared in 3Q20 and normal levels resumed in 4Q20.

Car leasing was flat. Car leasing remained flat from 3Q20, on lesser demand from expats, and operating profit remains below normal levels from lower rental and discounts.


Maintain BUY, TP nudged to S$ 1.99.
Our forecasts are largely unchanged as CD is on track for recovery.
Our TP is S$1.99, based on 1.5x FY21F PB. CD's outlook is improving with a gradual pick of up economic activities in FY21F.
The stock currently trades an attractive at 1.2x FY21F PB and -1.5 SD of its historical mean.
Maintain BUY.

Full report here.