Excerpts from DBS report

Analyst: Derek TAN & Geraldine WONG
• Anticipate FHT to ride the impending recovery in the travel sector in 2021 post vaccine distribution


Frasers Hospitality

Share price:
$0.475

Target:
$0.70
• Portfolio anchored in key markets of Australia, UK and Singapore with potential for gradual border re-opening.

• Earnings rebased to assume a 4-year normalisation period but growth is in excess of 20% CAGR

• BUY maintained, TP raised to S$0.70 on lower WACC assumption
Investment Thesis

Compelling value. We maintain our view that Frasers Hospitality Trust (FHT) offers compelling value at 0.7x P/NAV, which is below replacement costs.

The current price which is 40% below pre-COVID level remains an attractive level for investors for an overlooked stock.

Prospective FY22F yields of c.8.0% is attractive.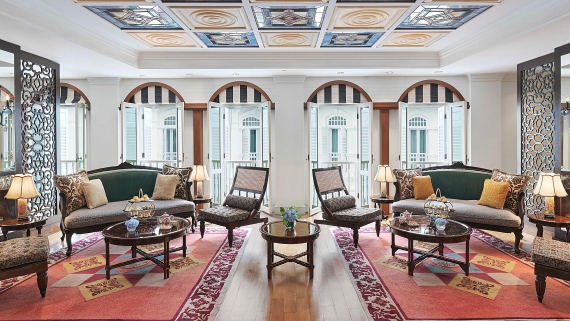 Intercontinental Hotel Singapore (406 rooms) is one of the 15 hotels in 6 countries under the Frasers Hospitality Trust. Photo: Company
A laggard no longer. We see FHT price catching up with peers, supported by a robust c.30% CAGR in DPUs over the medium term.

Its portfolio of Australia and European hotels (50% portfolio exposure) should start to see better prospects on the back of loosening of domestic travel restrictions while Singapore (36% exposure) sees incrementally stronger earnings come 2H21.

Our earnings cut is to reflect our latest updated sector growth profile.

A privatisation candidate? Given the Sponsor's significant 62% stake in FHT and relative illiquidity vs peers, we believe that the stock remains an attractive take-over target given that it cost less than S$500m to take it private and gain control of FHT's portfolio of c.4000 room keys and landmark Singapore hotels.


Valuation: Our DCF-based TP is raised to S$0.70 as we assume lower WACC assumption as the sector heads towards an early cyclical recovery phase despite a cut in earnings.

Where we differ: We are generally higher than consensus on expectations that FHT can drive RevPAR on the back of a rebound in operating metrics.

Key Risks to Our View: Slower recovery in FY21 as COVID-19 remain protracted.

Full report here.