Excerpts from Phillip Securities Research

Analyst: Tay Wee Kuang
Potency for the long haul
 Shift towards commercialisation of WaferiX subligual delivery of drugs could bump up revenue by as much as 250% in FY21e, backed by planned capacity expansion.


iX Biopharma

Share price:
24 c

Target:
45.5 c
 Out-licensing of the sublingual ketamine wafer, Wafermine, for Phase 3 development will be a major catalyst and expected to turn iX Biopharma profitable in FY21e.

 Specialty pharmaceutical and nutraceutical drugs will benefit from the planned six-fold increase in production capacity to meet the expected surge in demand.

 Initiate coverage with BUY and target price of S$0.455, based on DCF valuation (WACC 10.0%).

Company Background
iX Biopharma is a pharmaceutical company with a full suite of operations from the development to commercialisation of specialty pharmaceutical and nutraceutical drugs through its patented sublingual drug delivery system, WaferiX.

Since its listing on the SGX Catalist in 2015, iX Biopharma has incorporated its proprietary WaferiX technology in a range of pharmaceutical drugs.

These include ketamine, buprenorphine and sildenafil used for pain management and treating male erectile dysfunction (MED).

IX Biopharma has also developed medicinal cannabis which is supplied in Australia.

The company has also developed and commercialised a range of nutraceutical products with WaferiX under its nutraceutical arm, Entity Health.

iX Biopharma principally operates in Australia, where its specialty pharmaceutical products are sold as prescribed drugs.

Its nutraceutical products are also sold via retail channels across the country.

The company maintains a digital sales presence in China and Singapore.


1. Out-licensing world's first sublingual ketamine formula, Wafermine, for Phase 3 development a near-term catalyst.




--

Tay Wee Kuang, analyst

"The company is currently in talks with prospective partners for an out-licensing deal. The expected cost of the Phase 3 development of Wafermine is US$25mn. We estimate that any out-licensing deal could be worth multiple times the cost of US$25mn, staggered over the entirety of the licensing agreement."
Since the completion of its end-of-Phase 2 meeting with the US Food and Drugs Administration (FDA) in December 2019, iX Biopharma has been talking to potential outlicensing partners to undertake Phase 3 development trials for acute moderate to severe pain.

Successful out-licensing agreements are expected to generate licensing fees for the company, including upfront licensing fees.

This is expected to turn iX Biopharma profitable in FY21e.

2. Ramp-up of pharmaceutical and nutraceutical sales expected with capacity expansion in FY21-22.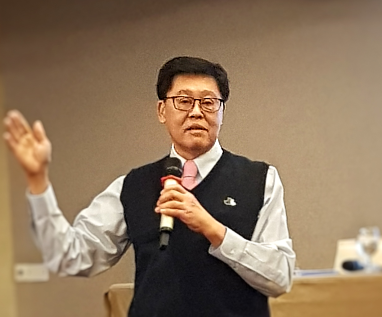 Eddy Lee, executive chairman of iX Biopharma. NextInsight file photoSince its successful development of various specialty pharmaceutical and nutraceutical drugs, iX Biopharma has begun commercialising them.

It has planned a six-fold increase in production capacity by 2H21 to cater to anticipated demand growth of 252% for its products.

Further expansion is planned for FY22.

This should support sales growth of 270% YoY in FY21-22e.

3. WaferiX technology offers ample potential for future drug development. Potential for incorporating WaferiX in off-patent drugs opens opportunities to iX Biopharma for future drug development, given the advantages for the WaferiX technology to be incorporated with various pharmaceutical drugs.

When WaferiX is incorporated in a drug with tested and proven clinical effects, the result is a new product with patented intellectual property.

This is thanks to its unique formulation which has identical active drug components as traditional formulations.


We initiate coverage with a BUY rating. Our target price of S$0.455 is derived from DCF valuation with a weighted average cost of capital (WACC) of 10.0% and terminal growth rate of 2%.

It implies 12.0x FY22e PE, which we believe is not demanding given an industry average of 40x.

Full report here.