Excerpts from Phillips Securities report

Analyst: Paul Chew


iX Biopharma signs outlicensing agreement for its Wafermine drug worth more than S$300mn (excluding royalties) with Nasdaq-listed Seelos Therapeutics. Seelos provides the regulatory, clinical development and local USA market knowledge to register and commercialise Wafermine and other ketamine-related products.



iX Biopharma

Share price:
23.5 c

Target:
35.5 c

Seelos will fund future development, manufacturing and commercialisation of Wafermine and related drugs. iX Biopharma will receive an upfront payment, development milestone, sales milestone and royalties.


iX Biopharma retains the ownership over the WaferiX sublingual drug delivery technology. Wafermine is one of a portfolio of other drugs that iX Biopharma is re-purposing using Waferix.

Our DCF (WACC 10%) TP is raised to S$0.355 (prev. S$0.335) as we incorporate a higher upfront fee of S$12.1mn and raise development income. Our BUY recommendation is maintained.
Event
Entered into an exclusive licence agreement with Nasdaq-listed Seelos Therapeutics (SEEL SP, Non-Rated) for Wafermine and other sublingual ketamine wafer products. Seelos will have exclusive worldwide rights (excluding China).


iX Biopharma will receive three forms of revenue:
a) US$9mn upfront payment to be satisfied in cash and shares;
b) US$239mn in development and product sales thresholds milestones; and
c) double-digit percentage royalties on future net sales of any licensed products.


Seelos will fund all future development, manufacturing and commercialisation of the licensed products.


Wafermine and other sublingual ketamine wafer products will be used in the treatment of severe acute pain, the rare disorder called Complex Regional Pain Syndrome and depression.


Comment
Who and why Seelos? We believe iX Biopharma worked with Seelos for four reasons:
Seelos has the clinical expertise to complete Wafermine's phase 3 programme and regulatory ability to secure FDA approval. The management team of Seelos are industry veterans who combined have more than 20 new drug approvals in the field of central nervous systems (CNS) from the FDA. Pain and depression are CNS conditions.


Experience in developing ketamine as a drug and the desire to build a ketamine franchise. Seelos is currently developing an intranasal ketamine drug (called SLS-002) to treat suicidal depression which is in an advanced registration stage with the FDA. SLS-002 has obtained fast track designation from the USA. Seelos has 2 other clinical programmes that have also received orphan and fast track designation from the FDA.


Access to US market liquidity. Seelos was listed on Nasdaq in January 2019, giving it access to a deep pool of liquidity or funds focused on biotechnology on NASDAQ. Its current market cap is US$189mn with net cash of around US$77mn (prior to its recent $50mn fund raising). It has progressively raised more than US$150mn in funds in the last 12 months to fund its various clinical programmes.


Seelos is based in the USA, giving it good local US knowledge and market access to potential distributors.


What are milestones and royalties? Development milestone fees are payable upon achievement of clinical and regulatory milestones such as commencement of clinical trials, submissions to the FDA, and obtaining marketing approval from the FDA and regulators in other countries.

Sales milestones are paid when certain revenue thresholds are achieved from selling the product. Double-digit royalties are collected from any sales of the drug.


What are the key timelines? Development milestone fees would be payable as early as upon the commencement of Phase 2 human clinical trial for depression (FY23e).

Another payment is due after filing the pain indication with the FDA. It will take approximately 12 months to receive marketing approval from the FDA (FY25e) when another payment will be due.

Once approved the major revenue streams will be through sales milestones and royalty from the sale of the drug (FY26e onwards).

Due to the addressable markets for pain and depression, sales of the drugs when registered are expected to be sizeable. Royalty payments could be larger than the combined milestone payments and provide a strong recurring revenue stream to iX Biopharma.


Recommendation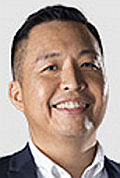 Paul Chew, analystThe out-licensing agreement is a significant breakthrough for the company to monetise its Wafermine drug with a recurring revenue stream.

It also frees up its resources to develop other exciting products in its pipeline which can then be monetised in the same manner.

This is made possible as the company maintains ownership of its WaferiX platform technology.

Maintain BUY with a higher DCF TP of S$0.355 (previously S$0.335) as we increase the upfront fee and raise the expected development income.

Full report here.