A lockdown period in China crimped ISDN Holdings' business, not surprisingly, but subsequently, it roared back with a vengeance.

As a result, though its 1Q20 net profit fell 26% y-o-y, net profit in the first four months of this year of the Singapore-listed industrial automation firm surged 31% y-o-y.

(S$'m)

1Q19

1Q20

YoY Change

4M19

4M20

YoY Change

Revenue

75.5

79.8

5.7%

100.1

112.2

12.1%

Net Profit
after tax & minority interests

4.2

3.1

(26.2%)

5.1

6.7

31.4%

"We acknowledge that our investors are looking for additional disclosure during this extraordinary period, and are pleased to provide a positive voluntary update on our business and our market at this time," said ISDN's Managing Director and President, Teo Cher Koon in a filing to the SGX.

The stock price rose as much as 13.6% to 22.5 cents in early trading this morning.


Stock price

22.5 c

52-week range

13.4 – 25 c

PE (ttm)

13

Market cap

S$97 m

Shares outstanding

429.6 m

Dividend
yield (ttm)

3.5%

One-year return

-14%

Source: Yahoo!
ISDN said that revenue from its core business declined 16.5% YoY to S$61.5 million for 1Q2020.

However, its energy businesses in Indonesia, contributed construction revenue, helping ISDN record overall revenue growth of 5.7% YoY for 1Q2020.

ISDN's China business started recovering from mid-March when it resumed operations and saw a surge in orders amounting to S$95 million year-to-date.

With a bulging order book, ISDN said it recorded a strong rebound in performance in April, with the pickup happening across its key markets of Singapore, PRC and Vietnam.

ISDN attributes that to its "strategic position in the industrial automation supply chain for Asia, as well as its early commitment to protecting the health of its workforce and embracing telecommuting and automation its own business."

Separately, ISDN has embarked on a new business -- the distribution of two innovative German disinfectant technologies in Asia to fight Covid-19.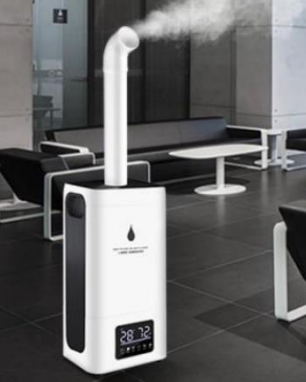 ISDN said it leveraged its global industrial relationships to identify the state-of-the-art products and has partnered with Germany-based ERST Project GmbH to bring these to market in Asia:

• Waterliq is a safe, water-based disinfectant capable of deployment through humidifiers (photo) in human-safe fine droplets and able to kill 99.99% of pathogens.

• Erstotizer is a state-of-the-art disinfecting coating that can keep surfaces virus free for 6 to 24 months.

ISDN has already secured two commercial deployments.

Singapore's major dormitory provider Centurion Corporation will be using the products in its dormitories; and First Sight International will be using the products at its educational institutions.


(photo), ISDN's Managing Director and President, said, "Despite a challenging start to the year, we have benefited directly from our corporate diversification, our strategic market position and our commitment to a healthy and agile workforce. We've seen a quick rebound in business with China's reopening, and the ISDN's workforce was operationally ready to capitalise on a surging order book.Mr. Teo Cher Koon

"We have already begun anticipating post-pandemic economic needs for Asia, and in addition to the revitalised need for Industrial Automation in the coming years we have also leveraged our global industrial relationships to bring two exciting state-of-the-art disinfectant products into Asia markets to help businesses provide safe environments for workers and consumers in the post-pandemic economy."