Excerpts from RHB report

Analyst: Jarick Seet


A Good Start Into 2020; Stay BUY

ISOTeam
Share price:
22 c

Target:




31 c
• Keep BUY and DCF-based SGD0.31 TP, 35% upside with 2% FY20F (Jun) yield. ISOTeam has finally completed the long-awaited acquisition of Pure Group (Pure), as well as taking over the assets in Singapore Mobike.

The company has also proposed 84m in new ordinary shares, with an aggregate of 50m placement shares allocated at SGD0.24 per piece.

• Completion of Singapore Mobike acquisition. Following the completion of the deal, SG Bike has increased its number of bicycles to c.25,000 from 3,000, making it Singapore's largest bike-sharing company.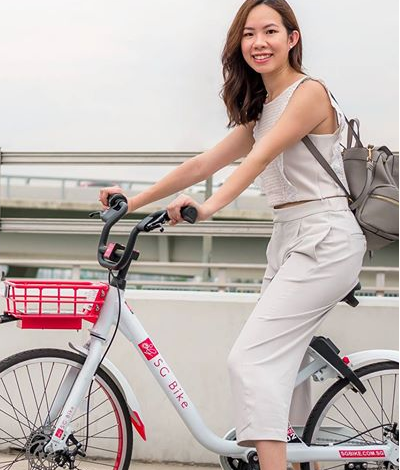 Photo: SG BikeThe total number of shared bicycles on the streets stands at 45,000. In Jul 2019, the Land Transport Authority halved bike-sharing licensing fees to SGD15.00/bike for full licences and SGD6.00/bike for sandbox licences.

We believe this will help SG Bike to accrue substantial savings of c.SGD374k, which may give the firm's bottomline a good boost. ISOTeam currently has a 51% stake in SG Bike.

• Completion of Pure acquisition. ISOTeam recently completed the acquisition of Pure after announcing the exercise in Jul 2019. The purchase consideration of SGD24m is 1.8x Pure's BV.

The acquisition will be settled by SGD12m in cash and SGD12m via the issuance of 47.4m warrants.

The valuation is derived based on the 6x average EBIT of Pure between 1 Jul 2016 and 31 Mar 2019. The acquisition has an earn-out of SGD3m, as well as SGD5m profit targets for FY20 and FY21.

• Completion of proposed placement. An aggregate of 50m placement shares were allotted and issued to Taisei Oncho (TOC – 1904 JP, NR), a Japan-listed mechanical & electrical engineering firm. TOC has been an ISOTeam JV partner since Feb 2018.

This was when the company sold a 34.1% stake in wholly owned subsidiary ISO-Integrated M&E to the Japanese firm.

Following the completion of the placement, ISOTeam's total shares outstanding has increased to 335.1m from 285.1m previously, with TOC becoming the second largest shareholder with a 14.92% stake.


• We maintain our recommendation and TP. We continue to be positive on this counter, and believe ISOTeam will be a beneficiary of the upcoming general election.

• Key downside risks: Reduced order intake, lower margins, and a negative outlook for Singapore's building maintenance & estate upgrading industry.


Full report here.