Excerpts from Maybank Kim Eng's report

Analyst: Gene Lih Lai, CFA


Better than expected guidance


New high in 2020; Maintain BUY


AEM's FY20 revenue guidance was 4-11% higher than our forecast. As such, we raise FY20-21E EPS by 11-16% to account for this.


AEM

Share price:
$2.00

Target:
$2.58
We believe that Intel's pivot to gain share in adjacent markets may expand the wallet size for HDMT TH.

We also view the acquisition of Mu-TEST positively, as this allows AEM to provide end-to-end SLT solutions through AMPS.

ROE-g/COE-g TP is raised to SGD2.58, as we roll forward to 3.8x blended FY20-21E P/B (from 4.1x blended FY19-20E previously). BUY.

Positive surprise for FY20E revenue guidance
Our updated FY20E revenue is near the mid-point of the guided SGD330- 350m.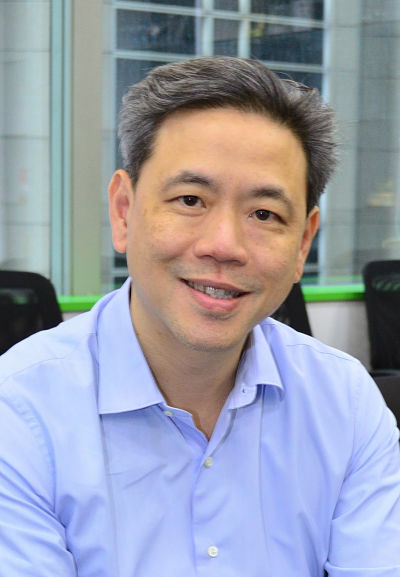 Loke Wai San, executive chairman of AEM. NextInsight file photoDrivers are
i) sustained momentum from its key customer, which based on common market knowledge, is identified to be Intel; and
ii) rising contributions from other initiatives.

If the sanguine outlook persists into 2H20, we do not rule out positive guidance revisions, which would be a catalyst, in our view.

This is on account that
i) current order book already forms around 70% of full year revenue guidance;
ii) and that the order lead time for HDMT TH is around 5 months.

Key risk is if we have overestimated profitability. New trends at Intel a boon for AEM long term To capture 5G and AI opportunities, Intel is pivoting to gain share in adjacent markets.

AEM should benefit from this as:
i) this may widen the wallet size for HDMT TH over time; and
ii) AEM should be continually plugged in to the R&D efforts of the customer, as each new chip tested on HDMT requires a customised kit.

Separately, we understand that the hybrid equipment, to be commercialised this year, focuses on burn-in test for Intel's Foveros 3D stacked chips.


Buys Mu-TEST to enhance AMPS proposition
We believe the acquisition of France-based Mu-TEST enhances AMPS' value proposition, as AEM is now able to provide full SLT solutions (test handler and tester).

Mu-TEST's proprietary FPGA-based technology is aimed at mid and high-end ICs, and is generally applicable for SoCs, digital ICs, memories and sensors.

Mu-TEST's solutions are highly customisable and we understand can be easily integrated with AMPS handlers based on customers' requirements.


Full report here.