Excerpts from UOB Kay Hian report


Alpha Picks: Decent Return For October, Adding In A Short Idea



We take profit on Venture, and add Sembcorp Marine (SMM) as a short idea as we believe there is currently an excessive premium in the share price due to market speculations of a merger between SMM and Keppel Offshore Marine.

Venture has been removed after returning 1.9%, decent since it was only switched to a BUY call in September.Our portfolio had a decent month, increasing 3.3% mom vs the FSSTI's slightly higher gain of 3.5% mom in October.

Yangzijiang Shipbuilding (Holdings) – BUY (Adrian Loh)

• We believe that Yangzijiang's (YZJ) share price weakness in August regarding its chairman assisting investigations in China is unwarranted given that it does not involve the company or its funds. More importantly, the medium-term shipbuilding outlook appears positive and the company is trading at an inexpensive valuation of 0.56x P/B (-2SD below 5-year average).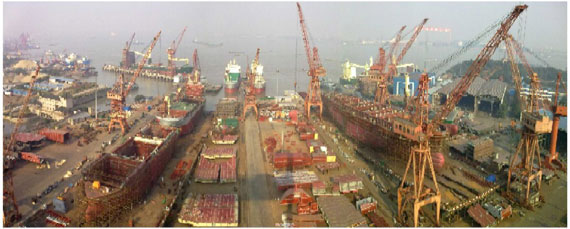 Yangzijiang stock is trading at an inexpensive valuation of 0.56x P/B.
Photo: CompanyWe have a BUY recommendation on the stock and a P/B-based price target of S$1.46.

• YZJ's current management has the experience and expertise to run the company while the chairman is away. In particular, Mr Ren Letian, the CEO of YZJ for the past five years and the son of Chairman Ren Yuanlin, has been with the company since 2006 in various roles.

With his detailed knowledge of shipyard and shipbuilding operations, the core business will not be affected in the absence of the company's chairman, in our view.

• Positive shipbuilding outlook in the medium term. On 1 Nov 19, YZJ announced a small order for six bulk carriers. While no value was attributed to the order by YZJ, we estimate that it would be c.US$50m, thus bringing ytd order wins to US$650m vs our 2019 order-win estimate of US$1b which we still believe is achievable.

Notably, this new order complies with IMO 2020 fuel regulations, so perhaps this is the first trickle of orders coming in from owners that need to replace their non-compliant fleet.

Share Price Catalyst

• Event:
a) New ship-building order announcements, specifically from Japanese shipowners due to the positive synergistic effects of the Mitsui JV,

b) News that the chairman is no longer assisting in the Chinese authorities' investigations.

• Timeline: 2-3 months.

Full report here.