Excerpts from UOB Kay Hian report

Analysts: Lucas Teng & John Cheong


Strong Order Wins With A High Orderbook


ISOTeam announced another round of contract wins, bringing its order wins to S$51m in 1QFY20.

Its robust orderbook has been well sustained at a high range of S$120m-140m.


ISOTeam
Share price:
23 c

Target:




34 c
We think that ISOTeam remains a strong proxy to an upcoming election given the increase in R&R projects open for tender, while maintaining a resilient share of contract wins.

Maintain BUY with a PE-based target price of S$0.34.

WHAT'S NEW
• Another round of order wins. ISOTeam announced another round of contract wins of approximately S$31.0m in value.

The group has seen an accelerated pace of order wins with a total of S$51.3m in order wins announced this quarter, and has matched its order wins secured in 4QFY18. Factoring in this round of order wins will bring its orderbook to an estimated range of S$120m-140m, a high compared with the range of S$80m-90m seen during FY17-18.

• Adding another avenue of public sector works. Of the contract wins, the group added the largest proportion from Addition and Alteration (A&A) projects, in which four projects totalling S$18.2m were won.

ISOTeam also added another avenue of public sector contract work from the transportation sector, through the supply, installation, construction, completion and maintenance of architectural works to Lentor MRT Station.

• Repair and Redecoration (R&R) projects continue strong momentum. ISOTeam also won two Repair and Redecoration (R&R) projects worth approximately S$7.7m, which includes R&R works to 50 blocks at Jurong West Central 1.

This is in addition to two R&R contract wins from Rivervale Crescent and Pasir Ris announced in Jul 19. The Jul 19 contract wins totalled up to 63 blocks with a project value of S$13.0m.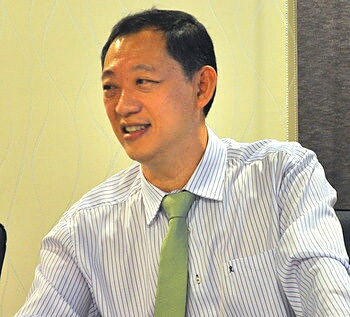 CEO Anthony Koh. NextInsight file photoESSENTIALS
• Election proxy with increased tender projects. With the formation of the Electoral Boundaries Review Committee, a strong sign of an upcoming election, we think that ISOTeam is a good proxy to such an event.

ISOTeam has won a good number of R&R projects in the recent period, suggesting resilience in its market share of tender wins.

In addition, the pipeline of tenders available for bidding has seen strong growth, with the number of R&R projects up to 13 for this quarter in addition to an increased number of HDB blocks open for R&R works.


"Earnings growth to continue from recent acquisition. ISOTeam's earnings will also be boosted by its recent acquisition in Pure Group, a project and construction management services unit.

"By working on higher value retail and commercial projects, the acquired unit's profit targets are set for S$3m (FY20) and S$5m (FY21)."

-- UOB Kay Hian report
• Orderbook high. ISOTeam orderbook has seen steady growth since FY19, with diversified contract wins from public sector projects as well as large private sector contracts won.

While its orderbook strength has largely been underappreciated, we think that this will improve as the group continues its integration at its new headquarters and attains better cost savings.

Overall net profit margin has gradually increased to 8.9% in the last quarter, compared with 3QFY19's 5.6%.


EARNINGS REVISION/RISK
• None


VALUATION/RECOMMENDATION
• Maintain BUY with an unchanged PE-based target price of S$0.34. This is based on a 12.4x 1-year forward PE, in line with ISOTeam's mean forward PE (excluding low-base earnings effect in 2018). The group's growth looks to be intact with recent acquisitions and the prospect of the upcoming election.

SHARE PRICE CATALYST
• Accretive M&As.
• Contract wins.
• Margin improvement from new headquarters.

Full report here.