The Trendlines Group's portfolio company ApiFix Ltd., a leading scoliosis correction company, received regulatory approval from the United States Food and Drug Administration ("FDA") to commercialize its unique solution for treating progressive adolescent idiopathic scoliosis ("AIS").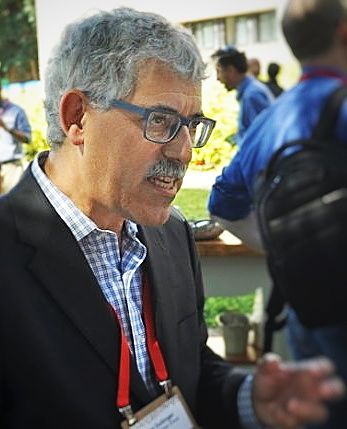 "Since the establishment of ApiFix in 2011, we have identified strongly with the company's mission of positively impacting the lives of young patients with scoliosis. This will now be possible in the United States, following the company's clinical successes in other countries around the world."

-- Todd Dollinger (photo),
Chairman and CEO,
The Trendlines Group

AIS is the most common type of scoliosis and affects 2%-3% of the population between ages 10 to 21.

FDA's approval will enable ApiFix -- one of Trendlines' ten most valuable companies -- to begin selling its device in the United States.

ApiFix's MID-C System has had CE approval in Europe since December 2012 and more than 300 surgical procedures have been completed, including a number of implantations in Singapore.

In a press release by the company, ApiFix CEO, Paul Mraz said, "Our MID-C System addresses a significant unmet clinical need for a motion-preserving alternative to spinal fusion and is a viable treatment option for progressive scoliosis in a select group of AIS patients."

See also: TRENDLINES GROUP: 3 patients in S'pore recovering well after scoliosis treatment



---
$130.5 million hotel construction contract
Mainboard-listed construction group and property developer, Tiong Seng Holdings Limited (長成控股) has been awarded a construction contract worth S$130.5 million to develop a hotel located at Club Street by Midtown Development Pte Ltd, part of Worldwide Hotels Group.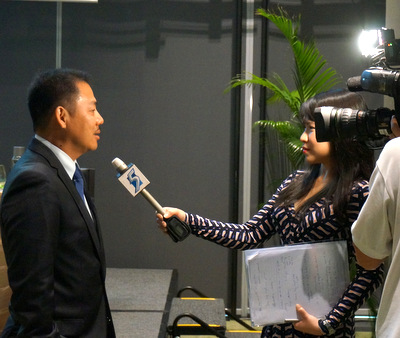 "As a first-of-its-kind hotel in Singapore to be built using a fully concrete PPVC method, this project will continue to elevate our position as an industry leader in harnessing cutting-edge construction solutions."

-- Pek Lian Guan (photo)
CEO, Tiong Seng Holdings.

A first-of-its-kind for a hotel development in Singapore, the project will utilise a full concrete PPVC method, whereby volumetric concrete modules are produced off-site at the Group's production facility before being transported on-site for assembly.

The project will involve the construction of a 20-storey hotel building with shops and restaurants on the ground level and 19 storeys of hotel accommodation.

The development includes a basement level carpark and an underground pedestrian link with both retail and restaurant outlet space.

Site possession is expected to be in August 2019.

Mr Pek Lian Guan (白連源), CEO of Tiong Seng Holdings Limited, commented, "Located in close proximity to the Central Business District, this development will allow us to showcase our diversified product offering, quality of workmanship and ability to complete projects of varying complexity, uses and scale."

The project win will raise the Group's construction order book size to approximately S$753 million extending to 2023.