Food Empire Holdings announced its recognition as one of the Top 100 "Most Valuable Singaporean Brands" by Brand Finance, the world's leading valuation and strategy consultancy.



The Group was ranked 58th place in the brand ranking, the Group's best ranking in 3 years since 2016 (2016: 60th spot).

Brand value for the Group also improved, from US$73 million in 2018 to US$76 million in 2019.

The assessment was made by estimating Food Empire's likely future sales attributable to its respective brands, calculating the royalty rate that would be charged for the use of its brands assuming it was not already owned and benchmarking it against other contestants.

Executive Chairman Tan Wang Cheow said, "We are pleased with the Group's performance at this year's Brand Finance awards. It serves as solid endorsement for Food Empire's proactive stance towards improving customers' experience and interaction with its brands.

"We seek to further entrench our geographical presence in our existing markets of operations, continued brand development and enhanced service/product offerings shall remain key focus areas for us."



AMOS Group, a supplier of products, services, and solutions to the Marine and Offshore industries, has appointed Dan Tan Song Boon as its new CEO with immediate effect.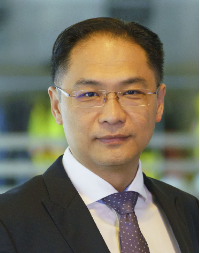 From CFO to CEO: Dan Tan, 45He joined Amos International Holdings as Chief Financial Officer in April 2017. The company was acquired by AMOS in October 2018, following which Mr Tan was appointed as CFO of AMOS in November 2018.

Mr. Tan, 45, will relinquish his duties as CFO, with the current senior finance team responsible for all finance-related matters until appointment of a new CFO.

Former CEO Perry Kennedy led the expansion of the business including the acquisition of Amos International Holding, integrating the businesses and their subsidiaries into a unified group with a much stronger capital structure and expanded customers base.

During this time, AMOS has made good progress, reducing its total inventories, rightsizing its Singapore properties, and reducing debt.

The business is currently investing in a new ERP digital platform and has been strengthening its global customer network and driving a campaign of facility modernization, certification, efficiency improvements, and capability enhancements across its 12 international locations.

Perry is leaving to pursue other opportunities.

AMOS now operates production, logistics and fulfillment centers across Asia, the Middle East, and Europe, including in Singapore where AMOS now has the leading and most technologically advanced fulfilment and solutions center in Southeast Asia and China.

This year AMOS also opened a modern new facility in Hong Kong and is currently expanding its existing Johor, Malaysia facility for production and related services.