Excerpts from Maybank Kim Eng report
Analyst: Lai Gene Lih

Addressable market maintained

Bringing FY20E earnings forward; maintain BUY
AEM raised its FY19E revenue guidance to SGD265-280m from SGD225- 250m. That said, it believes that the bulk of this could be frontloading of 2020E orders. As such, we raise FY19E EPS by 27% but reduce FY20E by 24%.


AEM

Share price:
$1.22

Target:
$1.40
Our ROE-g/COE-g TP is unchanged at SGD1.40, based on 3x blended FY19-20E P/BV.

Catalysts could come from FY20E contributions from new hybrid equipment and Huawei as it ramps up production. Maintain BUY.


Increased orders for HDMT and STHI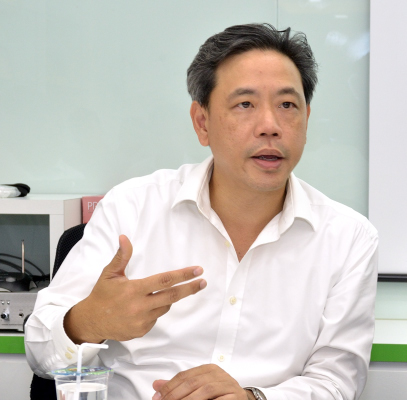 Executive chairman Loke Wai San.
NextInsight file photo.AEM's improved guidance stems from increased orders for HDMT test handlers (TH) and STHI TH. STHI TH is a legacy system-level test (SLT) equipment.

AEM believes its higher HDMT TH orders represent frontloading by its customer's production ramp-up of 10nm chips.

Increased STHI TH orders reflect its key customer's – a USD230b marketcap chipmaker - increased needs in SLT, as it is operating HDMT at full capacity.

FY20E upside and downside
Amid a lack of FY20E visibility, we provide a scenario analysis. Our base case assumes 78 HDMT TH sold in FY19-20E: 49 units this year and 29 next.

Our bull case, with an ROE-g/COE-g fair value of SGD1.64, assumes 89 units sold in FY19-20E.


This may happen if:
i) end-market demand for its customer's 10nm chips turns out better than expected; and/ or

ii) equipment orders relating to 7nm are frontloaded to 2020E from 2021E.

Our bear case with a fair value of SGD1.22 assumes deliveries of 69 HDMT TH. This could play out if end-demand is soft due to severe economic weakness.


SLT at inflection point
AEM has hired an SVP of System Level Test and Inspection, a role it has been seeking to fill for over a year. This is positive, as we believe it now has a dedicated resource to build out its AMPS business.

We believe that through HDMT and AMPS, AEM will benefit from the industry's adoption of SLT, given its superior throughput, accuracy and cost effectiveness over conventional testing methods.

Full report here.