Terence Wong, CEO of Azure Capital, recently presented his stock picks for 2H2019 at The Edge Singapore's mid-year investment outlook event. We publish, with permission, excerpts from his slide presentation.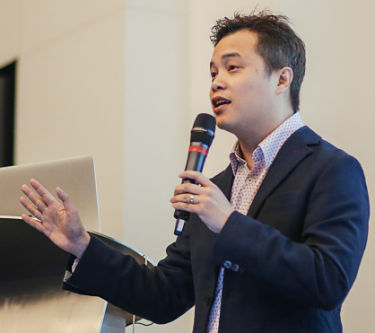 Terence Wong, CFA, CEO of Azure Capital. Photo: Azure CapitalSectors to watch:
• Property
• Construction
• Manufacturing
• Services

PROPERTY

• Few positives emerging
• Interest rates
• More buyers coming out
• Expected to boost the economy
• Supply side
• Government Land Sales (GLS) very muted
• 2H19: 6,430 private residential units
• Lowest since 1H07
• Full year of 12,905 units – lowest since 2006
• Supply largely from the last en-boc boom in 2017


→ Sing Holdings
• Sing Holdings is one of the niche developers in
town


•

Has one of the fattest margins


•

Parc Bottania is already 85% sold


•

Propensity to dish out special dividends after its projects complete in FY13, FY14, FY16 and FY17



CONSTRUCTION
• Sector has seen very challenging times

• But it is countercyclical; govt will step in

• Also election period will see more tenders

• Integrated resorts
•

Marina Bay Sands ~ S$8b
•

Resorts World Sentosa ~ S$6.6b
→ Yongnam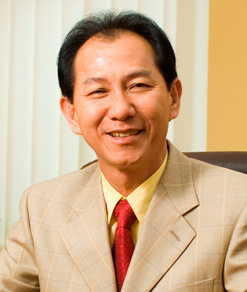 Yongnam CEO since 1994: Seow Soon Yong. Photo: Company• One of the largest structural steel player in Singapore

• Involved in many big-scale infrastructure jobs in Singapore: Marina Coastal Expressway, MBS, (more)

• Hit by overcapacity in the past few years; Mired in losses

• Orders has now hit the $450m mark

• Should surpass half billion:
• Changi Airport
• North-South Corridor
• Jurong Region Line (MRT)

• Potential kicker
• MBS Phase 2
• Margins will likely be good – Quality and Speed
Manufacturing
Manufacturing output contracts for the first time since 2017 at the start of 2019 and it continued to be down in May 2019
• Largely due to trade war
• Now that US and China are back on the table ….
→ Fu Yu Corporation
• One of the largest plastic manufacturer in Singapore
• Mgmt has turned the ship around
• In the early turnaround years, it was all cost cutting; but revenue is now perking up
• Cash generating machine
• Strong
→ Innotek
• Serves the consumer electronics, office automation and automotive industries


• Products used in printers, copiers, TVs and cars




• Restructuring efforts have paid off since 2016




• Trading at 5x trailing PE

Three stocks highlighted above -- Sing Holdings, Fu Yu and Innotek -- have been featured at various times on NextInsight. You can do a search, for more information.