Excerpts from SooChow CSSD Capital Markets (Asia) report

Analyst: Cheah Zhuo En

A Giant Leap into China

CLGL made an indicative non-binding proposal for the proposed combination with Global Cord Blood Corporation (GCB) (CO US) via a share swap arrangement.


Cordlife

Share price:
46.5 c

Target:
65 c
CLGL intends to fund the transaction by raising S$1.25bn via issuing 2,497.9m new shares at S$0.50/shr.

We expect ~30.8% accretion to FY20E EPS should the deal complete by end-2019.

Maintain BUY with TP $0.65/shr, pending shareholder approval and more details on the deal.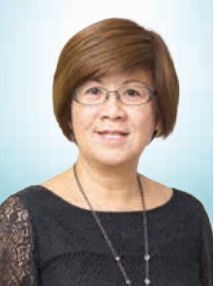 Cordlife CEO Tan Poh Lan: Has 30 years of experience in the healthcare sector. Previously, she was the CEO of Parkway East Hospital and Gleneagles Hospital in Singapore, Vinmec International Hospital in Hanoi, Vietnam and Fortis Healthcare Singapore. ♦ In congruence with CLGL's M&A driven growth DNA; albeit at a larger scale: While still at a very preliminary stage, we see the deal strongly positive to CLGL.

Upon successful completion, we expect CLGL to officially be largest cord blood bank in the world, noting that GCB is currently the no.1 player in Mainland China.

More importantly, we expect the deal to be highly accretive to CLGL EPS given that

1) the offer price implies 21.4x P/E for GCB (vs. CLGL swapping at 33.7x FY19E P/E); and

2) GCB is more profitable than CLGL (GCB NPM: 29.1% vs. CLGL NPM: 5.1%), with LTM net income of S$58.0m, which is ~15x that of CLGL FY19E net income of S$3.8m.

♦ GCB is the market leader in China and a quality target: GCB has a very similar, cash-generative business model as CLGL, but at a ~4x scale (in terms of revenues) as compared to CLGL given that it is the market leader in the largest market in the world.

As such, the target maintains a substantial net cash position of S$852m (~76% of market cap).

Based on simple extrapolation, we expect the net cash position of the enlarged entity to be ~S$895.7m (~65.0% of the implied market cap post-merger).


♦ Maintain BUY: Given that the deal is still at the preliminary stage and subject to approval by CLGL (simple majority excluding Sanpower Group) and GCB (two-thirds of shareholders' approval), we will review our investment thesis as more public information surface.

We maintain BUY TP $0.65/shr, noting that the current target price does not account for the impact of the deal.

Full report here.