This sprawling, still bare, site in Phu My 11 Industrial Park, Vietnam, is a long way from New Zealand but, in the near future, perhaps tens of thosands of Kiwis will associate it with "home".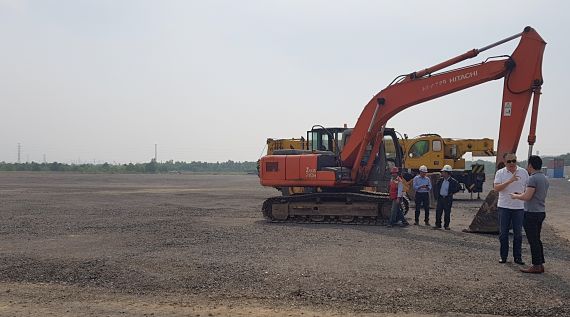 On this site, TLC Modular will construct a factory with a 25,000 sq m production area in a 35,000 sq m covered facility by the end of this year.
NextInsight photos

This is where their homes will be completely manufactured -- complete with electrical and plumbing works and even fittings such as carpets -- and then shipped to New Zealand.

The construction of each module takes about a month in Vietnam and then it's another three weeks by sea.

The 60,000 sq m site -- which we visited last week with several analysts -- will be a hive of activity over the next couple of months when a factory springs up.

It will be the second factory of TLC Modular, a 60% subsidiary of Singapore-listed SHS Holdings.

TLC Modular is working to clinch a pipeline of large orders to supply modular homes (largely affordable housing) to meet strong demand in New Zealand.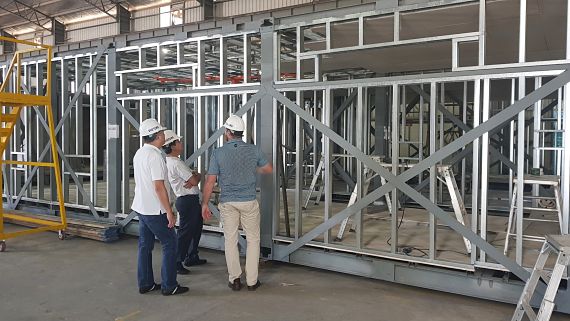 Each module's structure is made of high-quality steel (which meets New Zealand standards) fabricated in TLC Modular's factory. The walls are made of cement board, a tough combination of cement and reinforcing fibers.


SHS stock

19.6 c

52-week
range

18.8 – 25 c

PE (ttm)

--

Market cap

S$134 m

Shares outstanding

685 m

Dividend
yield (ttm)

1.0%

1-year return

-8%

Source: Yahoo!
While the existing factory, in Vung Tau, Vietnam, can produce 350-400 modules a year, the new one can do about 1,500 modules.

In total, the two factories can produce some 2,000 modules a year, which translates into 1,000 homes (assuming two modules per home).

If each home can be sold for approximately NZ$400k-500k, the annual revenue for TLC Modular would amount to NZ$400-500 million.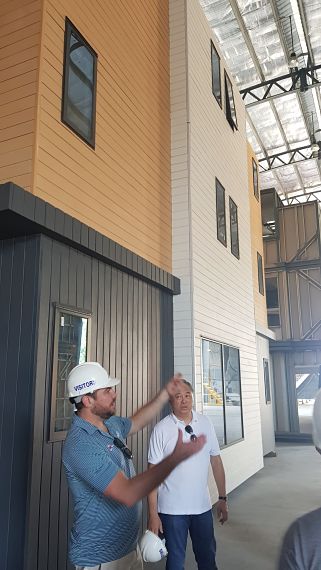 This is a completed home to be shipped from TLC Modular's factory to the Remarkables Residences project in Queenstown, New Zealand. The project is developed by Singapore-listed GYP Properties.The 60% share of SHS would then work out to be NZ$240-300 million.

Despite shipping accounting for 7-10% of the cost structure, TLC Modular's gross margin could, conservatively, exceed 20%, according to management.

All these figures are very preliminary but the economics look compelling when the business scales up and when considering that the capital cost (land + construction) of the second factory is only about US$20 million.

The capex figure might suggest that the barriers to entry in this business is low but the experience of TLC Modular says otherwise.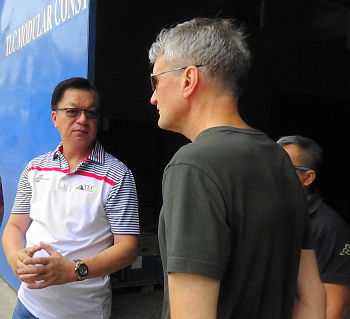 Extreme left: Henry Ng, CEO of SHS. NextInsight file photo.It's been two years since SHS (led by CEO Henry Ng) acquired the 60% stake in TLC Modular (led by MD Alistair Sawer).

The two companies combine their financial and fund-raising strengths and work experience to refocus TLC Modular's business to capture the large opportunties offered by the New Zealand housing market.

The accreditation process has been tough and rigorous -- in part because this is the first such case encountered by the NZ authorities.

With the completion of a hotel project, called Cosa, in Christchurch, SHS has now boosted its track record and has been granted various building permits.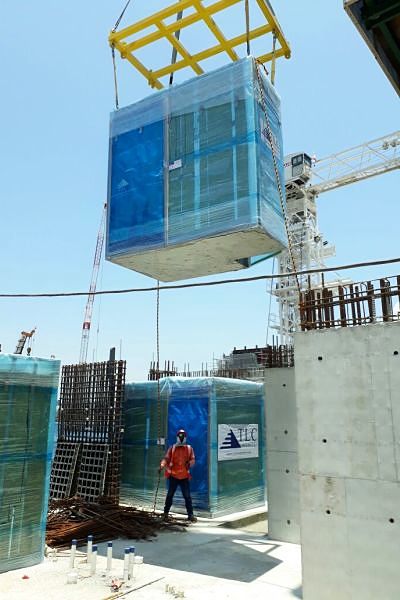 TLC Modular has supplied more than 600 bathroom units to a Lendlease project in Singapore -- the Paya Lebar Quarter. Photo: Company(In Singapore, where modular construction is well-regulated and encouraged and even mandated for certain projects, TLC Modular has supplied hundreds of bathrooms to the Lendlease project, Paya Lebar Quarter, and to a Holiday Inn Express project.)

TLC Modular's value proposition in New Zealand is in being a turnkey contractor delivering multi-storey projects at a cost that is significantly lower than conventional on-site construction.

TLC Modular designs and constructs the modules, and operates as the main contractor of housing projects (ie, it is not a sub-contractor).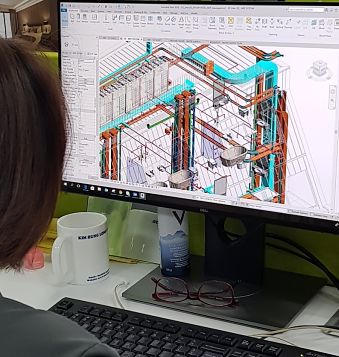 At TLC Modular's office, a draughtsman at work on a design.In our visit to TLC Modular's office in Ho Chi Minh City, we learnt that it houses dozens of draughtsmen and a few architects.

The plan is for the modular designs to be applied to large-scale projects -- be it residential or hotel -- and to customers that offer repeat orders.

That positions the business to achieve great economies of scale, which will lead to rising profit margins.

New Zealand, under a new government elected in 2017, seeks to address a severe housing shortage estimated at 100,000-300,000 units.

The country has a shortage of tourist accommodation too, as banks are loathe to finance projects with unattractive yields due to high labour costs (approximately 3X that of Vietnam) and material costs, among others. All that have created a demand which TLC Modular is all ready to satisfy.

Reports by analysts who visited TLC Modular last week:
* Phillip Securities
* CGS-CIMB



Watch video of our visit (a year ago).