Golden Energy and Resources ("GEAR") is making its second foray in 12 months into Australia's resource sector.

The Singapore-listed coal miner (recent market cap: S$635 million) today announced a takeover offer for 100% of ASX-listed Stanmore Coal in a deal valued at about A$239 million.

In Dec 2017, GEAR made its first move outside of Indonesian coal resources by taking a 10% stake in a top ASX-listed gold miner, Westgold Resources
.
(See: GOLDEN ENERGY & RESOURCES: To invest A$67.9 m for stake in top Aussie gold miner)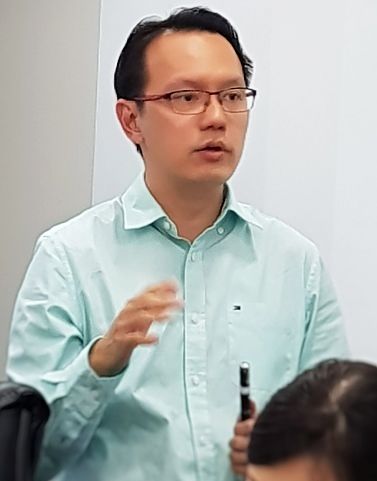 Mark Zhou

(photo)

, head of investments at GEAR, is one of the directors of Golden Investments. The other is Mulyadi Tjandra, a director of Ascend Global and Ascend Capital.
The acquisition offer for Stanmore Coal is made by Golden Investments, a company owned by GEAR (currently 51%) and Ascend Global Investment Fund SPC (49%).

Ascend Global is an investment fund with assets under management of US$93 million as of 31 Dec 2017

The A$0.95 a share offer is near historical high levels in the price of Stanmore Coal shares and represents a 14.5% premium to the last traded price of A$0.83.

GEAR said that based on its experience and track record, it is well equipped to develop Stanmore Coal's current and prospective projects.

It looks like there is significant upside potential -- but significant capex is required first.

As GEAR noted: "Stanmore Coal's only near development stage asset, the Range Thermal Coal project in the Surat Basin, requires the investment of significant capital, which needs to be underpinned by access to transport infrastructure solutions before the project reaches coal production. Other projects, such as the Clifford Thermal Coal Project in the Surat Basin and the Belview Coking Coal Project, are in exploration stage and their development and exploitation are subject to significant technical, project and financing risks. Access to infrastructure remains a key risk and challenge to the long term development and viability of these assets."

For its part, Ascend Global will complement such developments with the provision of capital and introduction of potential investors in the equity and fixed income investor communities.


Stanmore's coal resources (million tonnes)

Measured Resources

Indicated Resources

Inferred Resources

Total Resources

83.8

510.9

1,145

1,740

Source: Stanmore Coal 2018 Annual Report.
Stanmore's coal reserves (million tonnes)

Coal reserves

Marketable Coal Reserves

Proved

Probable

Total



Proved

Probable

Total



12.1

132.3

144.4

9.3

105.8

115.1

Source: Stanmore Coal 2018 Annual Report.

GEAR has unconditionally agreed to acquire 50,108,395 Stanmore Coal Shares from Stanmore Coal's largest shareholder for $0.95 per share and Golden Investments has agreed to acquire those shares from GEAR after the close of the Offer.


FUNDING
Stock price

27 c

52-week range

23–48 c

PE (ttm)

6.4

Market cap

S$634 m

Shares outstanding

2.35 b

Dividend
yield (ttm)

5.2%

1-year return

-30%

Source: Bloomberg
• Golden Investments will fund the Offer through cash to be provided by GEAR and Ascend Global as consideration for additional shares in Golden Investments.



•

GEAR and Ascend Global will fund their respective subscriptions in Golden Investments through a combination of existing cash reserves, GEAR's committed finance facility of an amount up to A$150 million for the purposes of the Offer and through Ascend Global's undrawn capital commitments of US$100 million from investors.


For more info, see the bidders' statement here.