Fresh from reaping US$40.7 million in net profit for 9M2017 from its coal mining business, Golden Energy and Resources ("GEAR") is taking a 10% stake in a top Aussie-listed gold miner, Westgold Resources.
GEAR, an Indonesian-based coal miner, said in a filing to the Singapore Exchange yesterday it would pay A$67.86 million in cash for

36,000,000 new shares of Westgold.


When fully completed, the subscription will place GEAR among the largest shareholders of Westgold alongside reputed institutional investors such as Blackrock Group which currently holds a 10.3% stake.



Westgold (market cap: A$605 million) has

the largest JORC gold resource (15.94 million ounces of gold) and the fifth largest reserve (3.38 million ounces of gold) among Aussie miners.

A purely Australian-focused miner (without sovereign risks etc associated with some gold-producing countries), Westgold reported A$15.8 million in net profit for the financial year ended 30 June 2017.
Golden Energy & Resources

9MFY17

% change

Revenue

US$462.1 m

62.4

Net profit

US$40.7 m

459.5

Cashflow

US$63.5m

138
GEAR (market cap: S$941 million) said its proposed investment in Westgold will enable it to gain access to the gold mining sector in Australia and leverage on future potential collaboration and partnerships with Westgold.

This is GEAR's first extension of its mining business to include an interest in a gold producing company.


Westgold Resources

FY17
(ended June 2017)

% change

Revenue

A$437 m

43.5

Net profit

A$15.8 m

177

Cashflow

A$75.6m

52
Westgold is principally engaged in gold mining in Australia and holds substantial mining tenure positions and numerous gold production assets in two provinces in Western Australia, namely the Eastern Goldfields (Kalgoorlie Region) and the Murchison Goldfields (Cue – Meekatharra Regions).

GEAR will have the right to nominate a person as a director of Westgold.




The investment also assists with working capital to continue our aggressive growth following the acquisition of the Tuckabianna Project, private mining contractor Australian Contract Mining Pty Ltd and the host of exciting opportunities in both exploration and development within the group. All our current development and strategic projects are now fully funded with some additional growth capacity available."

--

Peter Cook,


Westgold's Managing Director
(Source: ASX announcement)Our Board is pleased to welcome GEAR as an investor and strategic partner. We are delighted that they see the opportunity and long-term growth in our gold operations and mine contracting businesses.
The issue price of A$1.885 per share is at a 3.30% premium to the volume-weighted average price of approximately A$1.8248 based on trades done on ASX on 29 Nov 2017.


The subscription will complete in three tranches.

The first, second and third tranches are expected to be completed on or before 5 December 2017, 12 January 2018 and 31 January 2018, respectively.

The subscription will be fully funded by GEAR's existing loan facility and internal resources.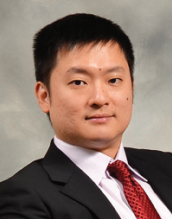 Fuganto Widjaja, CEO of GEAR.Mr Fuganto Widjaja, Executive Director and Group CEO of GEAR, said, "GEAR's interest in Westgold is a strategic move to widen our group's coal-focused mining business to include counter cyclical commodities that can potentially bring additional value to our shareholders.

"We are privileged to partner one of Australia's top gold miners in taking this step and we look forward to support Westgold's continued growth in the gold mining industry as well as opportunities to participate in Westgold's future projects in other precious metals."


View video of our visit to GEAR's coal mine in Kalimantan -->