Sunningdale Technologies: In a quarter that was characterised by increasing trade war tensions, the Group's net profit declined marginally, 2.5% yoy to S$7.5 million.

However, the Group reported a foreign exchange gain amounting to S$2.3 million for 3Q2018 as a result of the appreciation of the US Dollar against the respective functional currencies of the Group's entities.

Excluding the impact from foreign exchange gains and retrenchment costs, the Group's core net profit declined to S$5.3 million.

Group CEO & Executive Director Mr Khoo Boo Hor said, "Despite challenging market conditions, we remain confident in our resilient business model as the long-term sustainability and profitability of our operations remains on track.

"Leveraging on our global presence which spans 20 manufacturing sites in nine different countries, we continue to receive business queries from both new and existing customers who are interested in our technological capabilities and ability to handle projects across multiple geographic regions.

"As a result, our order book across all business segments remains stable. We remain vigilant of headwinds such as rising labour, utility and materials costs, as well as foreign exchange rate volatility. While having a substantial portion of our operations outside of China should bode well for us, we are also keeping a close watch on the ongoing trade war. Nevertheless, we are charting steady growth as our core business operations continue to gain traction heading into the close of the year."

The full results statement is here.


SK Jewellery: The Group recorded higher revenue of 56.8% year-on-year ("yoy") to S$60.7 million in Q3- 2018 mainly due to an increase in sales by the Group's subsidiary, SK Bullion Pte Ltd.

Net profit after tax was S$1.1 million for Q3-2018 as compared to S$0.6 million in Q3-2017, a 101.9% jump.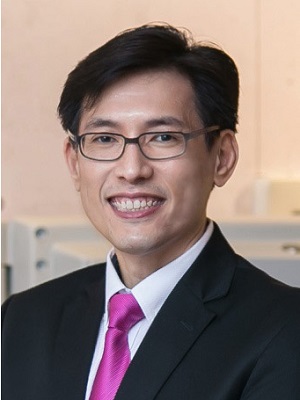 CEO Daniel LimMr. Daniel Lim ("林雍胜"), Chief Executive Officer of SK Jewellery Group, said, "For the quarter recently concluded, results have been positive with growth registered.

"Year-till-date net profit attributable to equity holders was 31.2% higher, at S$3.7 million. Going forward, the Group remains committed in growing shareholder's value and will continue to focus on building up the branding and product innovation in these countries."

The full results statement is here.