o "conduct the business of hospitality and asset management in the Asia Pacific Region (excluding Japan)".



Being asset-light, the business model promises to be scalable.

It might even turn out to be an inflexion point in the journey of Singapore-listed IPC as a property player.
IPC Corporation, which has kept a low profile in recent years, has announced a property joint venture t

Just to take the story back a bit: In the aftermath of the global financial crisis of 2008, IPC started buying hotels in Japan at bargain prices.

As their market values recovered, the hotels (totalling nine) were sold. A hefty capital reduction exercise followed with IPC shareholders receiving $1.60 per share (total: S$136.467 million) in 2016.

Nest Hotel Japan Corporation (NHJC), which was incorporated in Japan in 2013 and in which IPC holds preferred shares, leased back six of those hotels and continued to manage them.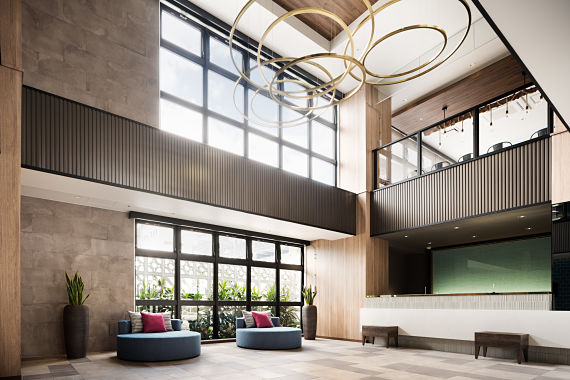 A NHJC-run hotel in Okinawa under another brand "Tissage": There is already a "Nest" hotel in Okinawa. Photo: Company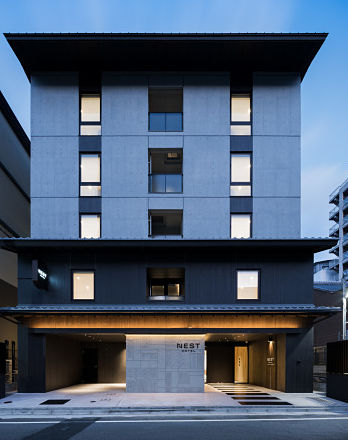 Nest Hotel Kyoto. Photo: CompanyHaving achieved a track record, NHJC started to expand its business by offering a suite of consultancy services, including carrying out feasibility studies, to landowners looking to build hotels and, ultimately, to outsource the management of the hotels.

NHJC scored success with owners of four hotels: These hotels were completed this year and have started operations under NHJC management.

Similarly, another two new hotels will open in December this year with NHJC as the operator.

By IPC's forecast, over the next two years, by end-2020, six more new hotels will be completed and then will come under the NHJC fold too, bringing the total to 18.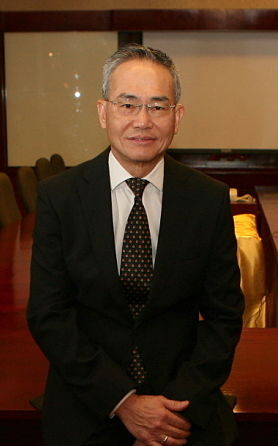 "We are delighted to be partnering with APAHL as an additional platform to embark on our new phase of growth. The achievement of our hospitality business in Japan has provided us with the impetus to explore new markets as we continue to leverage on our strong brand and expertise in hotel management. As we are increasing the number of hotels we manage and operate in Japan, we are confident in our ability to execute our growth strategies. While charting sustainable growth, these initiatives are in line with our ultimate goal of enhancing long-term shareholder value."
-- Patrick Ngiam (photo),
Chairman & CEO,
IPC Corporation
The JV that IPC has just announced seeks to replicate in the Asia-Pacific region (ex-Japan) what NHJC has achieved.


IPC stock price

33 c

52-week
range

26 – 48c

PE (ttm)

--

Market cap

S$28 m

NAV

87 c

Dividend
yield (ttm)

--

1-year return

-31%

Source: Bloomberg
In the JV, IPC and NHJC each take a 37.5% stake while AP Asean Holdings (APHL), 25%.

The latter is backed by the PhillipCapital group and is, among other things, in the property agency business which will scour for deals for the JV.


Commenting on this JV, NHJC Representative Director Mr Ataru Kawachi said, "Building upon our achievements in Japan, we are excited about taking our brand out and into the region where we see clear growth opportunities for expansion. This new, synergistic joint venture brings together a collection of professionals that combine various expertise in identifying successful opportunities for growth in hospitality management. Effectively, this joint venture platform creates a new growth avenue for NHJC as we continue to expand not just in Japan, but across the region."


Mr Gabriel Teo, Executive Director of APAHL, said, "As a leading real estate appraisal and consultancy firm in the ASEAN region, our aim has always been to create a platform for clients with cross-border interests. In partnership with IPC and NHJC, this joint venture will be able to leverage on the expertise of all parties to develop and expand NHJC's hospitality operations in the region. The unique value proposition of NHJC, with its extensive experience in hotel management and proven track record, combined with our vast regional network across Asia will allow us to accelerate the development of this joint venture. We look forward to working together on establishing the NHJC brand across the region."

Check out NJHC website here.