Datuk Seri Cheah Cheng Hye is perhaps one of the most successful investors you have not heard of -- but he is a towering figure in Hong Kong's investment community and has been honoured in his country of birth, Malaysia.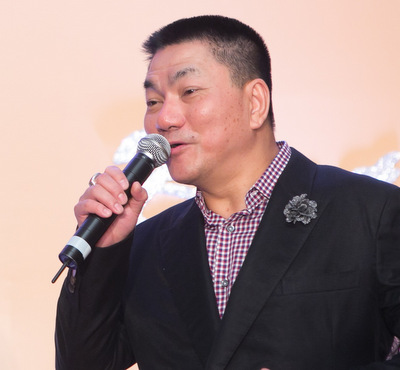 Penang-born Cheah Cheng Hye: Chairman and co-chief investment officer of Hong Kong-listed Value Partners Group. Photo: CompanyHe has been called the "Warren Buffett of the East", sitting atop Value Partners which had assets under management as at 30 June 2018 of US$17.2 billion.

His flagship fund has gained 2,650% since inception in 1993, compared to the Hang Seng Index gain of 461%, he reports in a March 2017 talk (video below) organised by The Star newspaper in Malaysia.

The Star, by the way, is where he started work -- as a journalist.


"My worst investment was in Oasis Hong Kong Airlines which was started by a preacher. He and his wife are Hong Kong people who claimed to be very wealthy people of Massachusetts - they're Chinese and teach in a Sunday school in Hong Kong. They came to see me a few years ago and they were going to started an airline that imitated Air Asia and since I knew the Air Asia story quite well I was very interested. Our fund put in approximately US$30 million into the airline and it went bust in six months."

-- Datuk Seri Cheah Cheng Hye
After several years of working, he sold his motorcycle to buy an air ticket to Hong Kong for another journalist job before starting his fund.

In the talk, he shares stories of his struggling youth, and how he went on to become a successful investor and entrepreneur.

So much money was he making at one point, he was paying the highest income tax in HK ahead of Li Ka Shing, he says.

Among the many interesting questions asked by the audience, there was one about his biggest loss and his biggest success.

See the side stories.


"My best investments include .....
BYD became prominent because Warren Buffett eventually discovered the stock and we quickly sold our shares to him because from our point of view he bought at a high price. We were very early and how it happened was I went to see BYD chairman Wang when it was just listed. He was making batteries and he decided to diversify into making automobiles. Everybody thought he would fail. How could a battery guy make cars in Shenzhen?

"But I decided to make one more visit because I always believe in walking the extra mile. He said: 'Let me show you something that I have never showed anybody else because you're so sincere.' He took me to the back of the factory. I saw approximately 400 moulds that are used to make all the different components of a car. He said: 'These moulds would make my fortune. In Japan, the moulds are made by old craftsmen… In China, most are made by very young people who are quite new and very hungry and work at less than 10 percent of Japanese salary. I can make moulds for the price that Nissan can never fight with me. I can make many mistakes and I'll still be successful.' I eventually bought 15% of the whole company and made a small fortune for my fund."

-- Datuk Seri Cheah Cheng Hye


Watch the video -->