Rarely has there been a single share purchase, by a Singapore listco insider, as massive as that by Delong Holdings' executive chairman, Ding Liguo, two days ago.
Stock price

$4.41

52-week range

$1.32 - $5.07

PE (ttm)

1.2

Market cap

$486 m

Shares outstanding

110.2 m

Dividend
yield (ttm)

--

1-year return

194%

Source: Bloomberg
It amounted to a staggering US$110.9 millon.

Mr Ding sits atop Delong, which is an S-chip specialising in the manufacture of hot-rolled mid-width steel coils.
On 1 June 2018, Mr Ding's investment vehicle, Best Decade, entered into a sale and purchase agreement with two institutional shareholders --

Evraz

Group S.A. and Vollin Holdings.
The deal was for Best Decade to acquire 16,569,599 and 2,522,100 shares of Delong from Evraz and Vollin, respectively.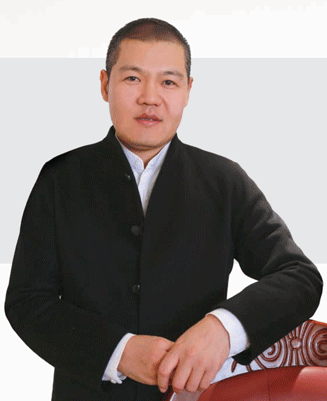 Ding Liguo, 48, executive chairman of Delong Holdings, and his wife own 75.56% of Delong. Photo: CompanyIn aggregate, Best Decade -- which is jointly owned by Mr Ding and his spouse, Madam Zhao Jing, bought a 17.33% stake from the two shareholders.

Evraz is among the top steel producers in the world and is listed in London. Vollin is a private vehicle of Alexander Abramov who is one of the two heads of Evraz (Source: Wikipedia).

With the acquisition -- which cost US$100,865,354, or US$5.28 per share -- Best Decade now owns a 75.56% interest in Delong.

In SGD terms, the S$7.07 transacted price is

♦ ... a 60% premium to the S$4.41 that the stock closed at on the SGX on 1 June 2018.
♦ ... a 22% discount to Delong's net asset value of S$9.10 a share as at end-March 2018.

On a 12-month trailing PE basis, the transacted price still looks cheap at a PE of 2. (Note: there was a RMB374 m one-off gain in the 2017 net profit of RMB2.1 billion).

For EVRAZ, the transaction resulted in a very large realised loss. Its average purchase price was S$13.88 per share (based on purchases it made in 2008 and 2009), adjusted for a 1-for-5 consolidation in 2016.


Given the size of his purchase, how is Mr Ding financing it?


Delong

RMB '000
(as at 31 Mar 2018)

Current assets include:

Cash and cash equivalents


1,544,711

Bank balances pledged

1,615,237

Held for trading investments

1,216,806

Current liabilities include:

Borrowings

1,008,010
While he is likely have ample resources of his own to tap on, it is also possible that Delong may declare an interim dividend that Mr Ding would use to help pay for the acquisition.



Delong currently has a strong balance sheet to support dividends (see table) after emerging from several years of challenges as China's steel industry struggled with overcapacity and environmental issues.

Delong does not have a track record of paying dividends. It last declared a dividend in 2008 -- ie, 10 years ago!

By the way, it listed on the SGX through a reverse takeover of Teamsphere in 2005, making it one of the earliest S-chips and one of the rare survivors.

For more, see: @ DELONG's EGM: 10 takeaways from positive meeting