Stock price

10 c

52-week Range

5.6 - 13.1 c

Market Cap

S$280m

Price-Book

2.3 x

Price-Earnings

31.5 x

Dividend Yield

-

Source: SGX StockFacts
Moya Holdings is the only Indonesian water play listed on SGX -- and, according to RHB Research, has a big stock price upside potential.

Recently trading at 10 cents, Moya has been given a target price of 17 cents by RHB.


The fundamental story is that Moya will benefit from growth of the water sector in Indonesia which is still at a very early stage of development.

And it has a big boy behind it: Moya came under the control of the Salim Group two years ago. See: MOYA HOLDINGS ASIA: Salim Group takes control of Indonesian water play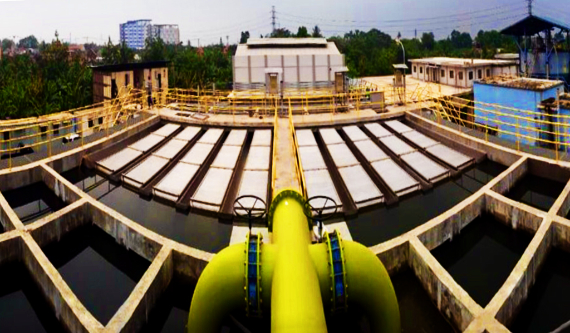 A water treatment plant of Moya in Jakarta. Photo: Company

Several analysts and NextInsight will make a 2-day trip from tomorrow (1 Feb) to visit some water projects of Moya in Jakarta.


Moya Holdings

Share price:
10 c

Target: 17 c
Source: RHB
We hope to be able to better appreciate its business:

♦ It collects raw water from sources (e.g. river or reservoir) provided by the local government authority,
♦ Pumps it into its treatment plants, and
♦ Delivers clean water through a network of pipelines to homes and businesses.
♦ Bills customers and collect payment

At its website, Moya says of its mission: "Indonesia has one of the lowest % of people with access to CLEAN piped water in Asia. Local governments need HELP. We have the capital to build new treatment plants, expand pipe networks & help SERVE customers."


For more, see: MOYA: Economies of scale from Acuatico merger