Jeremy Peh contributed this article to NextInsight
IPS Securex is a unique SGX small-cap listco in the homeland security space.

From its peak of 34c in Dec 2015, its share price fell about 50% to 16c by Jun 2016. Then it slid another 50% to under 8c by Oct 2017, inflicting much agony on shareholders.

The drop was in line with a decline in its business results. Revenue of $15.6m in FY15 fell to $11.6m in FY17 (ended June 2017).

EPS of 1.4c turned into a loss per share of 0.51c in FY 2017.
| | | | |
| --- | --- | --- | --- |
| $'000 | FY2015 | FY2016 | FY2017 |
| Revenue | $15,664 | $12,765 | $11,574 |
| Gross Profit | $6,461 | $6,035 | $5,696 |
| Net Profit | $2,254 | $2,265 | ($2,500) |
| EPS | 1.42c | 0.47c | (0.51c) |

But is the worst over for IPS?

Noting the recent share purchases by the majority shareholders, I've started to turn positive on IPS and have begun to accumulate the shares, for the company appears to be showing early signs of turning around.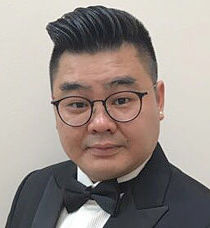 Kelvin Lim, CEO of IPS Securex. Photo: Company1. Insider Purchases – In Aug 2017, IPS bought back 1,156,000 shares at an average of 7.9c. Soon thereafter, both the chairman and the CEO bought a combined 250,000 shares at between 7.6c and 8.2c.


2. According to the Powerpoint slides shown at the company's AGM on 25 Oct 2017, IPS has an order book of $150m. This is over 12 times the average annual revenue in recent years.

The order book, it can be inferred, includes two large contracts announced by the company in 2015: The supply of US$54.75 million worth of PepperBall products and US$64.46 million worth of Hyperspike acoustic hailing devices.


Stock price

7.2 c

52-week range

5.5 – 16.3 c

PE (ttm)

--

Market cap

S$36 m

Shares outstanding

484.8 m

Dividend
yield (ttm)

--

1-year return

-54%

Source: Bloomberg
These huge contracts have yet to translate into revenue for reasons which are not entirely clear.

It is believed that the Hyperspike project is still in progress while the PepperBall project potentially could restart after a halt due to the client's situation.

If IPS executes the huge order book steadily over the next few years, its revenue and profit will jump.

3. In 1QFY18, revenue rose and losses narrowed significantly.

Gross margin stayed above 40%, which is higher than industry peers'. That adds weight to the argument that there is strong underlying demand for its unique homeland security products and solutions.


1Q2018

(Jul 17 – Sep 17)

1Q2017

(Jul 16 – Sep 16)

Change

Revenue

$2,317,722

$1,697,866

36.59%

Gross Profit

$966,709

$835, 789

15.7%

Net Profit

($219,891)

($454,099)

EPS

(0.05c)

(0.09c)

51.6%

4. IPS provided for $3m of doubtful debt in 2017. In 1QFY18, it seems that $30,000 was collected which hopefully will lead to full recoverability.


5. Under the replacement cycle for IPS's Cargo Scanning System, Leidos, countries which bought it 8-10 years ago are expected to look to replace it. If successful in its tenders, IPS could see a significant contribution from this product during the next few years.



6. IPS has launched several unique products in homeland security such as PepperBall, a non-lethal weapon, and Accipitier Radar which has cutting-edge analytic capabilities in surveillance. These products can give a big boost to any government's homeland security capabilities.

Those products are widely deployed in the USA, and such technologies have only just gained permission for distribution in the Asia Pacific region during the last 2-3 years.

To my knowledge, IPS has been actively promoting the products and working closely with government agencies in the region to test them and evaluate them for adoption.
7. IPS' product distribution business tends to be lumpy, so IPS has increased its focus on growing its leasing and maintenance revenue. An example is the leasing and maintenance of alert alarm systems for HDB flats, to be used by the elderly during emergencies.

A few thousand units have been installed over the last few years and the pace will accelerate as we have an aging population. This business may also one day enable IPS to expand into data analytics for government and commercial use as IPS collects data on usage by the elderly.

During 1QFY2018, revenue of the maintenance and leasing segment grew 15% to $1.5m. Further, in June 2017, it received a $10.4 million contract from an agency for maintenance work. I expect this maintenance segment to grow even more.


IPS has stepped up its business development activities among Asian government agencies. Such activities include:
• Entering into new markets – Taiwan, South Korea and Japan.
• Exploring the possibility of co-manufacturing with its principals.
• Launching new products such as the world's loudest whistle.

In conclusion, I feel it is time for me to slowly accumulate IPS stock, as it is a homeland security company with a good and unique product range, and a large business footprint across the Asia Pacific region.

I'm confident of signs emerging of a profitable turnaround in the making.