"Outter" -- formerly an equity analyst in a bank -- contributed this article to NextInsight.


SING HOLDINGS: Deep Value Singapore Property Play with Imminent Catalyst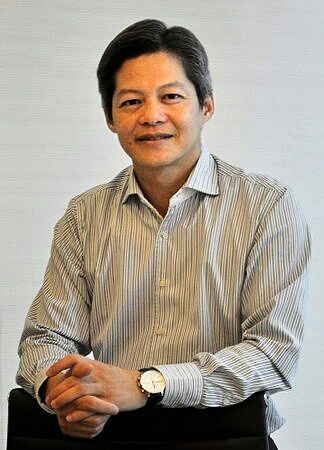 Lee Sze Hao, CEO of Sing Holdings. NextInsight file photo.Deep value play: Sing Holdings Limited (SHL) is an undervalued property developer trading at a sharp discount (approximately 38-56%) to its book value ($0.65) and RNAV ($0.91). The stock is a deep value play on the recovery of Singapore residential property prices with an imminent catalyst to drive the stock price towards its RNAV.

The company has an upcoming condominium project (Parc Botannia) in Fernvale Road that is well-positioned to tap the pent-up demand in the Sengkang vicinity and lift its RNAV by another 34% or $0.22/share. Finally, SHL's dividend track record provides a healthy yield of 3-4% as investors realize the earnings from the Parc Botannia over the next few years.


Re-rating imminent as positive sentiment spill over: Sentiment toward Singapore property stocks and physical property has improved significantly since the easing of property curbs in March 2017. We have seen the rise in property stocks and new home sales. The discount of Singapore property stocks to RNAV has been falling as the property cycle bottomed out in March.

For example, market leader City Development was previously trading at 20-30% discount to its RNAV, but now trades at a single digit to mid-teen discount. Mid cap developers, such as Guocoland and Wing Tai, have also seen their discounts fall from 40-50% to 20-30% over the same period. Sell-side analysts are now forecasting the gap to narrow further.

Similarly, we expect the positive sentiment to spill over to small cap developer like SHL. For an under-researched name like SHL, a 25% discount to RNAV is fair with the uptrend in property cycle.


A regional broker recently called for a shift toward second liner property names

with Wing Tai, Guocoland and Wheelock as the house top picks

. These names have bigger discounts to their RNAV and offer better value.

The broker also highlighted the next wave of recovery to be bottom up, starting

from mass-market.

SHL, as an under-researched small cap property, trading at a

massive 60% discount to its RNAV, clearly fits the bill with more upside compared

to the bigger cap names and the imminent launch of Parc Botannia.
Catalyst in sight: If Parc Botannia has a successful launch, that will improve SHL earnings visibility over the next 3 to 4 years and drive a re-rating of the stock. The positive sentiment from the launch would attract investors' attention to SHL's deep discount and attractive valuation.

Additionally, SHL's better earnings outlook and its strengthened balance sheet should support a smaller discount to its RNAV and drive its stock price toward the fair value estimate of $0.68, roughly 25% discount to its RNAV.


Investment Highlights

1. Massive discount (38%-56%) to book value ($0.65) and RNAV ($0.91)
We estimate SHL RNAV at approximately $363mn or $0.91 per share lifted by revaluation for its development property (Parc Botannia) and completed properties (Biztech). A deep dive analysis shows that Parc Botannia can deliver net profit of $158mn over 2018-2021 and raise SHL's RNAV by $0.22/sh. Please see the next section for a detailed analysis.

The Biztech industrial property is marked to market at $950 psf based on the recent transactions and asking prices for units in the same building.

For its Robin Residence project, SHL has sold all the units in March 2017 for $72mn and expects to record a loss of $4mn from the sale in 3Q17. We expect the company to fully collect the sales proceed in 2H17 and apply the sales figures as the RNAV estimate.


Sum of the parts valuation

S$mn

Book value

RNAV

Comments

Investment property -Travelodge

120

120

Development properties-Fernvale

315

403

ASP $1150 psf

Completed properties

- Biz Tech

26

46

marked to mkt 950 psf



- Robin Residence

52

48

fully sold with $4mn loss

Others

24

24

Cash

60

60

Total assets

597

700

Bank loans

291

291

Others

46

46

Total Liabilities

337

337

Shareholders' Equity

260

RNAV

363

No of shares (mn)

401

401

RNAV Per share-S$

0.65

0.91

Stock price

0.40

0.40

Discount

38%

56%

2. Positive near term catalyst from the launch of new development condominium project in Fernvale Road, Parc Botannia, in November would lift RNAV by approximately $0.22 or 34%.

We estimate that Parc Botannia would achieve an average selling price (ASP) of $1150 psf for the project. The nearby condominium projects, such as High Park Residence, have asking prices above $1200 psf. According to websites marketing Parc Botannia, the official price is likely to be set at above $1,100 psf.

The show flats are open for sneak preview in Oct 2017 and the preview launch or sales balloting would be in Nov. Property agents are now marketing Parc Bontannia to gather interest. Hence, the catalyst is visible and investors can attend the sale events to gauge the popularity of Parc Botannia. Finally, the TOP for the condominium is 4Q2020.


Parc Botannia

Present Value Estimates

Total land costs-$mn

287

Saleable area - sq ft

560,000

Price psf ppr

$ 517

Development costs-$/psf ppr

280

ASP-S$ psf

1,150

Development margin-$/psf

353

Development margin-%

31%

Total development profit-$mn

198

Less expense & taxes-$mn

40

Net profit-$mn

158

SHL share of profit @ 70% - $mn

111

Present value - $mn

88

No of shares-mn

401

Present value per share-$

0.22

Source: Company data, Discount rate: 10%
A successful launch of Parc Botannia would provide the catalyst for SHL and highlight the deep
discount to its RNAV and attractive valuation.

Additionally, profits from Parc Botannia would improve
the earnings visibility of the company from 2018 to 2021. The cash flow from the sales proceeds
would strengthen SHL balance sheets and dividend potential.
| | | | | |
| --- | --- | --- | --- | --- |
| Annual Earnings Forecast | 2018 | 2019 | 2020 | 2021 |
| Percentage of completion | 20% | 30% | 30% | 20% |
| Attributable profit less MI | 22 | 33 | 33 | 22 |
| Discount factor | 1.1 | 1.2 | 1.3 | 1.5 |
| Present value - $mn | 20 | 27 | 25 | 15 |
| EPS -$ | 0.06 | 0.08 | 0.08 | 0.06 |
| PE @40c (x) | 7.2 | 4.8 | 4.8 | 7.2 |

Background: SHL acquired the site via a government land sale in Oct 2016 with Wee Hur Holding paying $ 287mn or $517 per square foot per plot ratio. The site is located next to the Thanggam Light Rail Transit stations with good access to amenities such as The Seletar Mall, Compass One, Sengkang Sports Centre and Sengkang Riverside Park. There are several condominium projects in the vicinity such as High Park Residence, which have been fully sold.

Plan: SHL plan to build 4 blocks of 22-storey (735 units) condominium with carparks at basement level and 1st storey, 1 childcare centre, swimming pool and communal facilities at Fernvale Street/Fernvale Road.

The other JV partner Wee Hur will undertake the construction of this condominium using the PPVC construction method as prescribed in the land tender condition. The method involves free-standing volumetric modules such as walls, floors and/or ceilings be constructed and assembled off-site and only installed onto the building onsite. The PPVC method requires a fundamentally change in the design and construction process and offers improvement in construction productivity. Being one of the few front runners in PPVC construction can give Wee Hur an edge in securing such construction projects. Wee Hur is excited to be amongst the first few players to use this ground-breaking construction method. We believe that construction costs of the Fernvale project is likely to be competitive.

Please see the following websites for more details on Parc Botannia
http://parcbotanniasingapore.com/
http://www.parcbotania.sg/parc-botannia/

3. Consistent track record dividend payment 1-1.6 cents in the last 5 years offers a dividend yield of 3-4%. Investors can receive similar yield as SHL progressively recognized the earnings from the Parc Botannia over the next few years.


| | | | | | |
| --- | --- | --- | --- | --- | --- |
| | 2012 | 2013 | 2014 | 2015 | 2016 |
| Dividend (cents) | 1.60 | 1.50 | 1.00 | 1.25 | 1.375 |
| Dividend yield (%) | 3.72 | 4.11 | 3.08 | 3.91 | 4.04 |

4. Conservative management with healthy balance sheet backed by properties in Singapore and Australia.