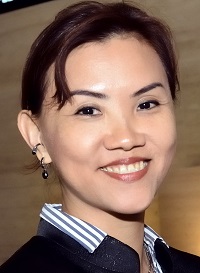 This article, written by Jennifer Tan (left, Director, Research & Products, Equities & Fixed Income, at the Singapore Exchange), originally was published in SGX's kopi-C: the Company brew series on 18 March 2016. The article is republished with permission.



Chuang Wen Fu is not a man to sit still – even at 70.

The diminutive Executive Chairman of SGX-listed electronic components maker Memtech International Ltd gets a kick out of meeting challenges head on.

"I enjoy solving problems," Taiwan-born Chuang said in Mandarin. "I'm glad I helped the company adapt to changing trends, and that it's still standing today."

Chuang, a diploma holder in Survey Engineering from Taiwan's Tamkang University, moved to Singapore in the early 1980s to join SGX-listed keypad components maker San Teh Ltd.

San Teh, which switched to manufacturing cement in 1996, was forced to sell its keypad business three years later to New York Stock Exchange-listed ITT Corp when cement prices crashed. Chuang was given a three-year contract to help ITT integrate the acquisition and meet specific revenue and profit targets.

"After I achieved the targets ahead of time – in a year instead of three, I decided to retire at 55," he recalled.



I could see big opportunities in the keypad market, particularly for mobile phones, which were starting to take off.
- Chuang Wen Fu
Executive Chairman
Memtech International

Some ex-colleagues established a small business – Memtech – to make keypads, and he joined them a year later.

Memtech's revenues grew steadily, driven by demand for keypads from Chinese mobile phone makers.

"After 2001, Chinese mobile phone companies started making their own domestic brands, so our annual revenues jumped from US$2 million in 2002 to US$40 million in 2004," he said.

Memtech listed on Singapore Exchange's Mainboard in 2004. At the time, the company derived 80% of its sales from supplying keypads to mobile phone makers like Nokia, Motorola and Sony Ericsson.

It was smooth sailing, apart from a few minor hiccups – in 2007, when labour costs in China surged, and again in 2009, when the industry was roiled by the Global Financial Crisis. The latter's impact was relatively mild, since the company had sufficient cash reserves.

The Darkest Hours

The real blow fell in 2011 with the dawn of the smartphone revolution, when touchscreens overtook keypads.

"Keypads virtually disappeared overnight, and revenues collapsed. Those were my darkest moments. I wasn't sure we would survive," Chuang said.

Memtech's management team cudgelled their brains to turn the company around – revamping its business model and using existing factory equipment to diversify into new revenue streams.

The company turned first to the banking sector, as automated teller machines and point-of-sales systems required precise input from mechanical keypads, which touchscreens could not provide.

But opportunities in banking were limited, so the company switched its attention to the auto industry.

"Touchscreens are used in car entertainment systems, but mechanical keypads are critical in other components, such as safety equipment," Chuang said. "It requires 0.03 seconds to input data using a mechanical keypad, but for a touchscreen, it takes 0.05 seconds. So we decided to focus on the auto industry for our future."



Keypads virtually disappeared overnight, and revenues collapsed. Those were my darkest moments. I wasn't sure we would survive.
- Chuang Wed Fu
Executive Chairman
Memtech International
The company qualified as supplier of automotive components within two years, quicker than the usual time frame of three to five years.

That decision proved to be a game-changer – Memtech's revenues and profits rebounded shortly after, in 2013.

The company has a market capitalisation of about S$90 million. Between 2004 and 2015, Memtech averaged annual revenues of US$114.7 million (S$158 million) and gross profits of US$23.6 million (S$32.5 million). It reported net losses in two of those 12 years.

Memtech currently derives about 40% of its revenues from automotive, 27% from consumer electronics, 24% from telecommunications, and 8% from industrial and medical.

The company has manufacturing sites in south and eastern China – Dongguan, Kunshan and Nantong – totalling nearly 182, 000 square metres. It services major auto suppliers like Hella, Magna, Lear, Denso and Kostal, as well as car manufacturers such as Ford, Volkswagen and Nissan. It also holds long-term relationships with Huawei, Lenovo, Samsung Electronics, Foxconn and Celestica.

SGX-listed peers include Venture Corp, Amtek Engineering, Spindex Industries, Hi-P International and Innovalues.


♦ Forging New Paths
Automotive and consumer electronics will likely underpin the company's future growth, Chuang said.

The potential of China's automotive market cannot be ignored, he added. New vehicle sales in the country might account for 35% of growth in the global car market between 2011 and 2020, according to data by McKinsey & Company.

Memtech aims to grow revenue contributions from auto to 50% by 2017. Consumer electronics will account for 25% of sales, while industrial and medical, as well as telecommunications, will contribute 15% and 10% respectively.

A recently secured project – Beats by Dr Dre, where Memtech makes headsets – is undergoing mass production, and discussions on a second project are underway. Another relatively new client is Tesla Motors. Memtech supplies between four and five plastic parts per car – ranging from battery packs and connector holders to electronic control units.


Memtech

Stock Price

57c

Market Cap

S$80.3m

52-week High Low

52c - 75c

Debt/EBITDA

0.147x

PE

12.4x

Source: SGX StockFacts
(data as of 10 Nov 2016)
"We had a good start to 2016 when we clinched another big first-tier customer, Faurecia, which is one of the top global suppliers of auto parts. We will make plastic components for its climate control systems," he added.

Memtech hopes to build on existing relationships with Tier 1 auto component suppliers this year. "We aim to be a strategic partner or core supplier to our customers in this space," he added.

Given its expertise in keypads, Memtech has developed unique strengths in both plastic and rubber. It works with a mix of materials, for example, integrating silicone rubber and plastic or metal into a single product.

"This allows us to shorten our production processes and workflows," Chuang said.

Another key strength is agility. "We strive to respond quickly to industry changes and customer needs – speed is very much a part of the company's DNA."

Managing Risks

Rapid shifts in technology pose the biggest threats, Chuang added.

"Look how quickly keypads disappeared – at the time, we anticipated the demise of keypads within two years, but the move was much faster than expected, in 10 months."

Rising costs are also a challenge. In response to wage increases, Memtech introduced robotic arms to carry out precision picking and placing of hybrid parts in its factories last year. It plans to further automate its production lines.

"Over the last four years, salaries in China have more than doubled, and that has pushed up our operating expenses," he said.

Apart from overheads, Chuang also frets about boosting returns for shareholders.

"Shareholder returns is one issue that keeps me awake at night – if the company is paying workers more due to rising wages, this means lower returns for our investors," he added.

The company announced on 3 March it would pay annual dividends of at least 30% of its consolidated net profit.

Meanwhile, Chuang is confident Memtech's management and staff are equipped to handle any curve balls.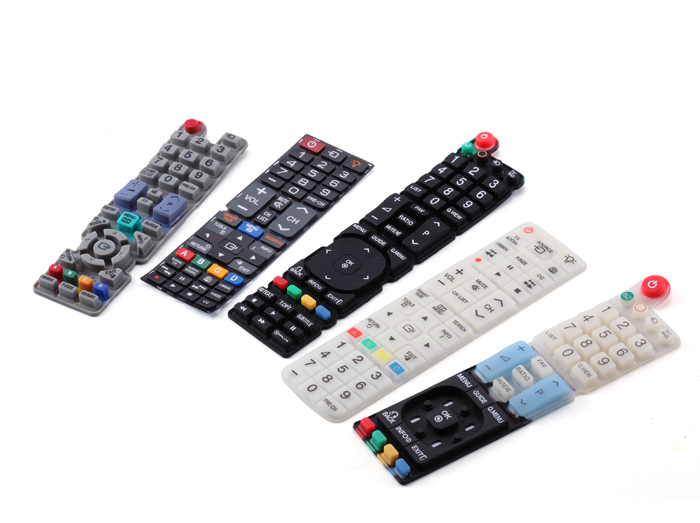 Memtech's keypads for remote control.
(Photo: Company)
"We have already experienced quite a few crises over the years. In the past, I was fearful, but not anymore" he said. "My core management team has been together for the last 15-16 years, and united, we can think and plan our way through challenges."

Keeping abreast of industry trends is also at the top of his agenda.

The self-confessed news junkie surfs the Web frequently, voraciously reading up on industry developments and emerging business models.

"I'm old, but I can't slow down. I need to keep up with what's happening in the industry – I firmly believe that learning is a life-long endeavor," he said.

Apart from the occasional game of golf, Chuang enjoys collecting Chinese art – in particular, figure paintings – from the Qing dynasty period as well as Shanghai artists. Visiting a gallery is an ideal way to de-stress, he added.

For him, instilling the right values in his children is a priority.

"I've never teach my children how to run a business, only how to be a good person. The values I've passed down to them are all about character-building – honesty, integrity, and doing no harm."

His son, Tze-Mon, 40, is an Executive Director of Memtech, while his daughter, 38, is a teacher.

The Chinese proverb – 修身如执玉,积德胜遗金 (xiu shen ru zhi yu, zhi de sheng yi jin) – is Chuang's touchstone. It states that cultivating moral character is like handling a delicate piece of jade, and developing virtue is better than an inheritance of gold.

"My parents taught me to be a person with good morals, and those values are as precious as jade – a treasure that should be cherished through the generations."


Financial results
Year ended 31 Dec
(US$ 000)

FY2015

FY2014

FY2013

FY2012

Revenue

142,214

137,573

116,582

114,365

Gross Profit

24,819

24,037

18,197

8,647

Net Profit

8,153

17,060

-4,436

-11,152
Quarter ended 30 Sep
(US$000)

3Q2016

3Q2015

YoY Change

Revenue

46,458

37,088

25.3%

Gross Profit

8,235

5,721

43.9%

Profit Attributable to Shareholders

3,081

1,620

90.2%
---

Outlook

---

The Group will continue to expand its business within the current customer base, including two new customers – Beats and Tesla Motors.

According to recent projections, the global automotive market is likely to see continued growth momentum in sales and output. However, the consumer electronics segment remains a challenge with uncertainties in the market.

The Group remains confident its overall performance will be better in FY2016 as compared to FY2015

Memtech International Ltd
Memtech International makes components for the mobile communications, consumer digital, and automotive industries. Based in Singapore, the company has three manufacturing sites in China: Dongguan, Kunshan & Nantong. Besides having a network of sales & engineering offices in the PRC, the company has offices in Germany, Japan, US and Taiwan to support their global reach of products & services. Their customers include automotive suppliers such as Hella, Magna, Lear, Denso, and Kostal, and car manufacturers including VW, GM and most recently, Tesla. Long-term customers include manufacturers such as Foxconn and Celestica, and brands such as Huawei, Lenovo, Samsung and Netgear.

The company website is: www.memtechchina.com
For its 3Q2016 financial statements, click here.