Excerpts from analyst's report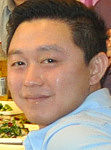 KGI Fraser analysts:Renfred Tay (left) & Wong Hong Wei
Global Testing Corporation (GTC) announced a S$0.075 cash distribution as part of its capital reduction programme.

The last close of S$0.106 looks very cheap given its theoretical base price of S$0.125 assuming an unchanged P/B of 0.56x from the day before.

In fact, we believe that there should be even more upside than this base price, as 1) BVPS could be understated due to high depreciation and 2) FY14 FCF of S$0.023/share is already 74% of the ex‐distribution price of S$0.031 (S$0.106 less S$0.075).


Deep value remains; cash distribution only half the story. We like GTC as it is debt‐free, and its financing cash flow is estimated to improve by ~US$2m p.a following the full repayment of its finance leases in 4Q14. In addition, shareholders may look forward to regular dividends as the company will be allowed to declare dividends after undertaking capital reduction to eliminate "accumulated losses".

Based on our calculations, GTC ought to be trading at more than S$0.125 (marked at 0.56x P/B in unchanged valuation terms pre‐ announcement) as GTC's true book value might be understated due to its high depreciation. In fact, we think both P/E and P/B valuations should both be disregarded. The focus should be on cash flow‐based valuation.

Strong profitability masked by depreciation. At S$0.031 ex‐distribution, GTC is trading at a FY14 Price/EBITDA and Price/FCF of only 0.97x and 1.34x respectively.

Its TW‐listed peers command far higher multiples of 4.7x and 14.4x respectively. Depreciation of US$14.9m versus FY14 earnings of US$3.1m (+307% yoy) disguises its strong profitability (hence P/E should be disregarded). Meanwhile, revenues has been holding steady at US$36‐ US$38m from FY12‐FY14. Assuming a no‐growth scenario for revenue, one should still expect profits to expand just from diminishing depreciation.

Semicon industry to grow by 5.4% in 2015. Worldwide semiconductor revenues are forecast to reach US$358b in 2015, a 5.4% increase from 2014. GTC's revenue growth could reflect industry growth as it counts blue‐chip semicon players like TSMC, UMC and MarvellTechnology as its customers.

Aggressive share buy‐backs with insider buying. The company has been aggressively buying back shares, reducing the outstanding shares by ~30% from 1,050m in 2008 to 707m currently. Mr. Chia Soon Loi, Independent Director of GTC, has also bought up ~29.5m shares in March 2014.