Excerpts from analyst's report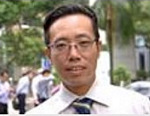 CIMB analyst: Gary Ng (left)

Target: $1.97
Both 3Q and 9MFY15 earnings are above our expectations, at 27% and 83% of our previous full-year forecast. With the exception of depreciation costs, operating expenses show moderate increases. We raise our FY15-17 EPS forecast by 10-17% to incorporate lower energy costs, taxi margin recovery and increased earnings sensitivity to improving ridership.

This lifts our DCF-based target price (WACC 7%). Other potential re-rating catalysts are better earnings from its cost control measures. The asset disposal angle under the new bus contracting model will bring interest to the stock on the back of better earnings prospects. We reiterate our Add rating.
Good set of results despite some hiccups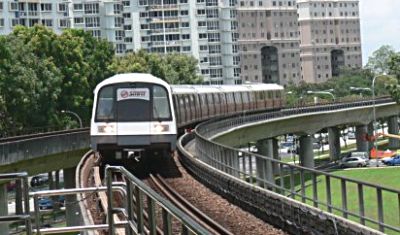 3QFY15 net profit of S$22.5m (+58% yoy) is good but is 11% short of the previous quarter's numbers. NextInsight file photo.The 3QFY15 net profit of S$22.5m (+58% yoy) is good but is 11% short of the previous quarter's numbers. Strong revenue was recorded in almost all the business segments. Ridership is seasonally lower at year-end.

Operating cost moderation was also key to this set of results though depreciation expenses are higher with capitalisation of a larger train and new taxi fleet. Fare business saw a better performance in both the train and bus operations, benefiting from higher ridership, fare increase and lower electricity costs.

The trend of narrowing losses in its bus business is especially convincing. Staff expenses remained the largest cost component (39% of revenue). SMRT's current net gearing stands at 79%. We believe this will come down progressively over the next two financial years. Taxi margin is anticipated to improve over the next quarter.
Other highlights
9M15's capex of S$360m is still running behind the S$550m targeted for FY15 but management retains its capex budget for now. Fuel hedging is completed for FY15, with management indicating that FY16 needs are partially hedged.
Maintain Add rating
SMRT has, over the last three quarters, shown a faster turnaround than expected as its across-the-board cost reductions boosted earnings. In addition, a new rail financing framework is currently under discussion and all eyes will be on the bus contracting model and the anticipated asset disposal gains.
Recent story: SMRT benefitting from lower oil prices, says DBS Vickers