OLS ENTERPRISE, once a shell company, has a newly-acquired small business -- but the most exciting days are ahead if a reverse takeover is executed.

It will then become the largest integrated producer of phosphate products in Southeast Asia.


FAVOURABLE RTO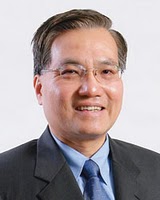 "Can you tell me which other RTO is so favourable to existing shareholders? Most of the time, the incoming controlling shareholders get to take 85-90%."

-- Simon Koo, who was appointed executive chairman of OLS Enterprise in Jan 2014.
OLS is formerly Transcu, a listed life sciences company that failed. Then, under the stewardship of Simon Koo, who was appointed its executive chairman in Jan 2014, OLS cleaned up its balance sheet.

It became a shell company and went on to acquire a 51% stake in Mojo Films, a small but profitable producer of non-print advertisements in Malaysia, in April 2014.

The profitability enabled it to get off the SGX watchlist while it hunted for a significant acquisition.

The target turned out to be Malaysian Phosphate Additives (MPA), which operates a 30,000-tonne capacity plant in Lumut, Perak in Malaysia, producing inorganic feed phosphates.

MPA itself is not a sizeable business: It earned S$3.13 million in FY2015 (ended March 2015) on S$7.6 million revenue.

But the larger value of the RTO lies in the fact that MPA owns a 40% stake in Malaysia Phosphate Additives (Sarawak) Sdn Bhd (MPAS).

This is the holding company of a massive integrated phosphate plant project in Sarawak that is estimated to cost RM1.75 billion.

MPA is the project manager, for which it will be paid a US$10 million fee.

Foundation work has just been done and construction is about to start. The plant will be completed in phases starting from 4Q2017 and will be fully done by end 2018.

It will have the capacity to produce 500,000 tonnes of phosphate products a year, and up to 900,000 tonnes of metallurgical coke and 100,000 tonnes of ammonia.

An EGM to vote on the reverse takeover of MPA is expected to be held in April 2016.

The aggregate consideration for MPA will range between S$285m and S$315m, and will be satisfied via the issue of OLS shares equivalent to 72% to 72.8% of the enlarged share capital.

Mr Koo noted that the negotiated size of the controlling stake is a good outcome for current shareholders of OLS.

"Can you tell me which other RTO is so favourable to existing shareholders? Most of the time, the incoming controlling shareholders get to take 85-90%," he said in an interview with NextInsight last week.

The RTO is in the interest of MPA as OLS is expected to raise funds to enable MPA to come up with about RM200 million as its equity contribution to the Sarawak project.


INTRINSIC VALUE 2.2 CENTS
The current share price of OLS is 0.8 cent, valuing the company at S$16 million.

Looking ahead, Voyage Research, in a recent report, estimated the intrinsic value of OLS mainly on the future cashflows of the Sarawak plant.

Voyage Research assumes that OLS will issue about 6.6 billion new shares to MPA, raising the total issued share capital of OLS to 8.58 billion shares.

The research house estimated each OLS share's intrinsic value to be 2.2 cents, or nearly a three-bagger compared to the current share price.

However, Voyage Research had not included other factors in its valuation, including the current market value of the land of the plant in Lumut and in Sarawak, and a government grant for the Sarawak project.
If it had, the estimated intrinsic value would have been higher.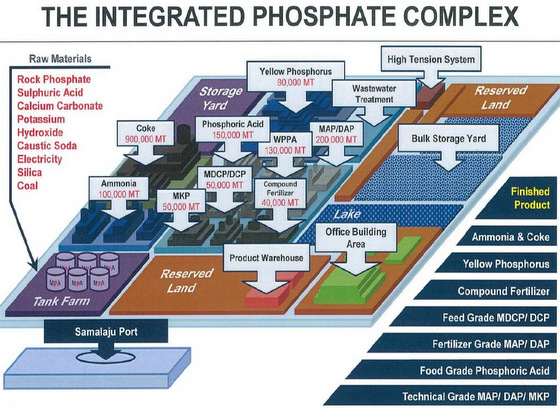 Competitive advantages of upcoming plant in Sarawak

The Sarawak plant sits on 350 acres of land (equivalent to 27 football fields) in Samalaju Industrial Park within the Sarawak Corridor of Renewable Energy (Score).

The plant -- which is the first of its kind in Southeast Asia -- comes with several competitive advantages: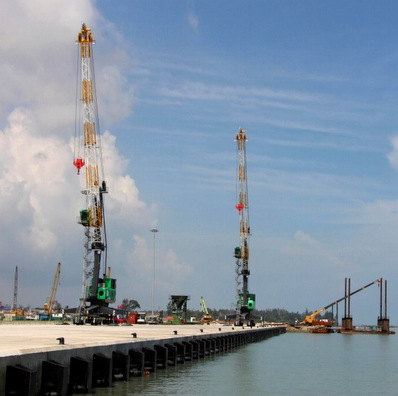 The MPAS plant is sited near the new deep-water port of Samalaju. Photo: Company1) Favourable location -- it is close to a new deep-water port, which will facilitate the export of its products. Pipelines and conveyor belts will transport finished products and raw materials between the port and the plant.

2) Cheap land and 10-year pioneer tax status -- The land was acquired for RM1.10 per sq ft, compared to RM20.00 in the Lumut plant.

3) Cheap electricity -- The plant has a 20-year agreement with Syarikat Sesco Bhd (which is wholly owned by the Sarawak government) to obtain electricity at 16 sen/kwh, or half the price in Peninsula Malaysia.

Said Mr Koo: "The key attraction is that we will get hydroelectricity at half price from Bakun Dam. Normal manufacturing businesses may earn 3-6% in net margins but we expect to get 10-15% because of the cheap electricity."

4) Investment by big wigs --- Malaysia's sovereign wealth fund Khazanah Nasional (through Malaysian Development Technology Corporation) has a 40.94% stake in MPA. Billionaire Syed Mokhtar AlBukhary, who owns assets such as plantations, is investing in MPAS through Arif Engima Sdn Bhd (20%).

Then there's also Cahaya Mata Sarawak, a Bursa Malaysia-listed conglomerate in Sarawak, which holds 40% of MPAS. Cahaya Mata Sarawak's controlling shareholders are the family of Sarawak Chief Minister Abdul Taib Mahmud.

5) Strong demand -- "Southeast Asia - the growth is phenomenal. And it needs the basic ingredients -- animal feed and fertilisers -- to support the population," said Mr Koo.

Phosphorus is essential for animal and plant growth and is widely used in food, feed and fertiliser products.

In addition, new industries are expected to spring up in adjacent plots of land, which will use MPAS products as feedstock for other products. MPAS' competitors are in China but they produce largely for domestic sale while MPAS seeks to export a significant amount of its products.

6) Flexibility in production -- The factory will produce 9 products, and has the flexibility to vary the mix of production according to demand.