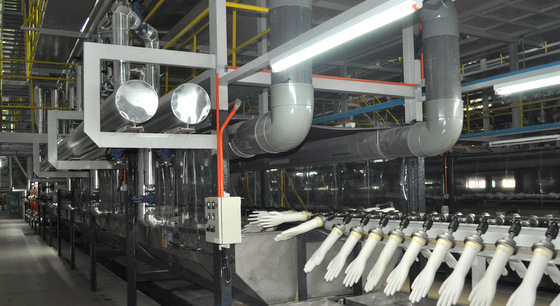 @ Riverstone's plant in Taiping. NextInsight file photo.


Maybank TV interviews John Cheong, investment analyst at Maybank-KE, who shares his views on the rubber glove industry.
Overview:
1) UG Healthcare (Buy; TP: $0.49) has just completed its largest organic expansion ever and could see 38% growth in EPS this year. Coupled with a strong distribution network, the counter appears to be really cheap, trading at close to 50% discount to its peers
2) Riverstone (Buy; TP: $2.12) is expected to release strong earnings growth of more than 50% in the next few quarters on the strong USD as well as contributions from its 23% expansion in manufacturing capacity.
3) Comparing the two rubber glove plays, Riverstone's strength lies in its strong technical expertise while UG Healthcare's forte is in its marketing capability.
4) In terms of valuations however, UG Healthcare is relatively more attractive as it has lagged Riverstone's ytd price appreciation, while trading at a larger discount it its peers.
5) Sovereign wealth fund support as well as lack of industry understanding could be the main reasons why the glove sector in Singapore is lagging behind Malaysia's glove plays in terms of valuation.
6) Continued improvement in financial performance as well as potential merger and acquisitions would be positive catalysts.