GKE Corp – better years ahead?
Recently, I noticed that GKE Corp garnered considerable media attention after entering into a sales and leaseback agreement with Viva Industrial Trust for GKE's existing headquarters cum warehouse property located at 30 Pioneer Road.

Upon successful completion, GKE will receive S$45m in cash as consideration for the sale. This is almost on par with GKE's current market capitalisation of S$51.9m! Coupled with various on-going developments (see below), GKE seems to warrant a closer look.

Company description

GKE's business activities can be broadly segregated into two categories: (a) 3rd party logistics, and (b) strategic investments. More elaboration below.




3rd party logistics doing well despite oversupply

Notwithstanding the oversupply in warehousing space, it is noteworthy that GKE does not only lease out its warehouse space. It is an integrated warehouse operator and provides the full suite of services to its customers by connecting the different parts of the value chain. According to management in an interview with The Edge and Shares Investment, GKE's warehouse utilization rate hovers around 90%.

With the sale of its Pioneer Road property to Viva Industrial Trust, GKE intends to funnel part of the proceeds to redevelop the 39 Benoi Road property with a level for chemical storage and to expand its total net lettable area from approximately 700,000 sq ft to approximately 900,000 sq ft. Management believes this move is beneficial to the group as such facilities (storage for dangerous goods) command higher rental than general goods storage. In addition, management views that there is demand for such storage space from various industries including marine offshore, oil and gas and chemical refineries in the region.

Furthermore, as part of the redevelopment plan, GKE will construct a 40-footer container ramp while Viva will build a vehicular link to connect both properties together. This will allow container trucks to have access to every floor and removing the need to have cargo lifts. Viva shall pay GKE an additional S$3.0 million and a monthly maintenance fee for maintenance and repair of the ramp once both properties are connected.

Strategic investments taking shape

GKE has two strategic investments which are reaching completion in FY16.

Firstly, the construction of its liquefied gas carrier vessel, through the Group's wholly-owned subsidiary, GKE Shipping Co., Ltd's 50-50 joint venture, Steadfast (HK) Co., Ltd., is targeted for completion by May 2016.

Despite falling oil prices, management believes there is still demand for liquefied gas as a cleaner fuel for industrial and domestic uses, especially with China's focus on clean energy. In its FY15 annual report, management mentioned that it is currently pursuing a chartering contract for this liquefied gas carrier vessel.

According to The Edge, the spot rate for such a vessel is around US$100 per cu m per day. As the vessel will finish construction by May 2016 (assuming no delay), I believe there is likely to be a contract announcement in the next few months.

Secondly, GKE's cement premix plant in Wuzhou will be completed by end 2015 and commercial production is expected from early 2016. Wuzhou, being a prefectural level city, still sees ample demand for cement on the back of continued urbanisation and long-term economic growth in Wuzhou as China seeks to shift some economic activity to 3rd and 4th tier cities.

The production capacity for its cement premix plant is 800,000 cu m per annum. Management estimates that its first year production may be around 150,000 – 200,000 cu m. Estimated selling price, depending on the grade of the cement can range from RMB300 – 500 per cu m.

Besides the above strategic investments, there may also be other strategic opportunities for GKE as it looks to deploy its cash obtained from the sale and disposal (see below) in FY16.


Better years ahead
L-R: CEO Neo Cheow Hui and executive chairman Chen Yong Hua. Photo: CompanyAfter registering two years of losses (FY14: -S$5.9m; FY15: -S$3.8m), GKE seems to have started FY16F (GKE's financial year-end is in May) on a good note by narrowing its loss from S$-0.4m in 1QFY15 to S$-0.1m in 1QFY16.

FY16F is likely to register extraordinary gains from
a) sale of Pioneer Road property at S$45m, netting a gain of S$12.7m;
b) disposal of 40% interest in Mao Ming for RMB15m, deriving a gain of S$1.2m.

Both gains are likely to be recognized in the next two quarters.
Notwithstanding the extraordinary gains, core operations should be stable and the aforementioned strategic investments should contribute more significantly in FY17F.

Dividends
With the above sale and disposal, GKE should collect about S$48m in cash. Together with its cash amounting to S$15.1m as of 1QFY16 and assuming no reduction in cash balance, GKE should have around S$63m in cash.
This translates to about S$0.099 / share in cash which should give it some flexibility in pursuing strategic investments, as well as reward shareholders. It is noteworthy that GKE has paid dividends in FY11 – FY13 before stopping as it slipped into losses for FY14 and FY15.

Valuation

PERIOD

EPS

(SGD)

NAV

(SGD)



Price Earnings Ratio




Price/Revenue





Net Earnings Margin





Revenue Growth





Net Earnings Growth





Return On Asset (ROA)





Return On Equity (ROE)





Current Ratio





FULL YEAR MAY 2015

-0.00596

0.1214

n.a.

1.523

-10.555 %

15.356 %

-35.402 %

-2.295 %

n.a.

1.763
Based on its 1QFY16 results, GKE's NAV / share is S$0.122. After taking into account of the above gains from the sales and disposal, GKE's NAV is (almost certainly) going to be higher than S$0.122.

GKE has traded at an average 0.98x P/BV since 2009. It is noteworthy that listed comparables such as CWT and Poh Tiong Choon trade at 1.46x and 2.09x P/BV respectively. At the closing price of $0.081 on last Fri, GKE trades at 0.66x P/BV.


Risks

GKE carries the usual risks of a small cap company. I will like to point out two noteworthy points.

Execution risks

Both strategic investments, viz. the liquefied gas carrier vessel and premix cement plant, are likely to start meaningful contributions only in FY17F. Thus, they carry execution risks. If management does not execute properly, they may have an adverse impact on FY17F.

No analyst coverage

There is currently no rated analyst coverage and also no recent unrated report. The investment community -- namely, analysts, investors and fund managers -- are still not familiar with GKE's business and (especially) its recent developments. Thus, it may take some time for them to understand this company. GKE is aware of this. Depending on its schedule, it may host an analyst briefing early next month to brief the investment community of its developments.

Chart analysis

GKE seems to be forming a bullish ascending triangle pattern with key resistance at $0.082. Volume started to pick up last Fri with 12.9m shares traded, a 1½ month high. OBV is at an all time high. Other indicators such as RSI and MACD are strengthening. A sustained break out above $0.082 with volume expansion points to an eventual technical measured target of around $0.096. This coincides with the 76.4% Fibonacci retracement level.
Near term supports: $0.080 / 0.078 / 0.077
Near term resistances: $0.082 / 0.085 / 0.087
Conclusion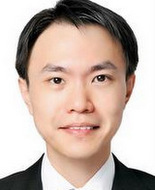 Ernest LimThe above is a brief introductory write-up on GKE. GKE's low valuations, upcoming developments from its strategic investments and possible dividend distribution in FY16F are some of the interesting factors to watch out for. However, execution risks and lack of analyst coverage are noteworthy factors for readers to take into consideration. Readers can refer to GKE corporate website http://www.gke.com.sg/ for more information.

Readers who wish to be notified of my write-ups and / or informative emails can sign up at http://ernest15percent.com to be included in my mailing list. However, this reader's mailing list has a one or two day lag time as I will (naturally) send information (more information and more details) to my clients first.

Disclaimer
Please refer to the disclaimer here