Excerpts from analyst's report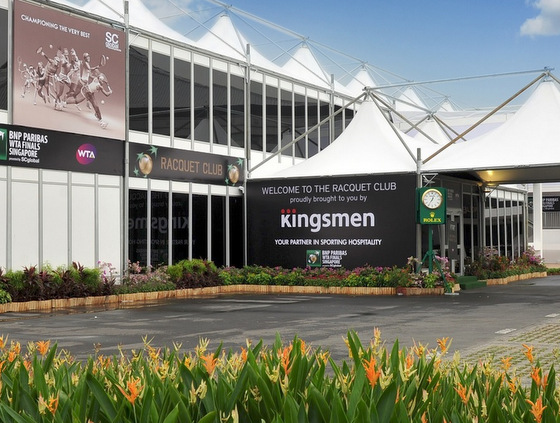 RHB Research analyst: Juliana Cai

We downgrade Kingsmen to SELL with TP SGD0.78 (Previous: BUY, TP SGD1.06) on the back of a disappointing set of results. 2Q15 revenue remained flattish YoY at SGD82.9m while PATMI fell 42% to SGD3.1m. Although we continue to be upbeat on the Exhibition & Museum (E&M) division with strong line-up of contracts secured for the year, we think the Retail Interiors segment will be heavily weighed down by the slowdown in expansion of high-end retailers in the region. As at 31 July 2015, Kingsmen secured an orderbook of SGD262m, which is SGD59m less than last year's.

 The fall of Retail Interiors. 2Q15 revenue for the segment dropped 29% as a result of softening demand from high-end luxury retail segment. China and Malaysia constitute ~30% and ~8% of total revenue historically. With the devaluation of CNY and depreciation of MYR, we believe Kingsmen will see more foreign exchange losses in the near term. Consumer spending in these regions may also continue to weaken, therefore suppressing the expansion of high-end retailers. We note that management plans to pursue affordable luxury and travel retail segment to make up for the slack. However, the projects' sizes and margins may not be as favourable as that from the high-end retailers.

 Exhibition & Museum to salvage the day. E&M revenue escalated 50% to SGD42.3m in 2Q15. We think this segment will be the key growth driver in the coming years with increased thematic projects from the region as well as the Middle East and China. We expect it to demonstrate strong growth going into FY16F with biennial exhibitions and tradeshows coming up. However, current the gross margin from E&M is still lower than that of the Retail Interior segment. We are also concerned that a lack of skillful project managers may hamper Kingsmen's ability to fully capitalise on the growth of this industry.

 Downgrade to SELL with TP SGD0.78. We adjust our earnings forecast by 18-26% for FY15F-FY17F and TP to SGD0.78 pegged to 10x FY15F P/E. While we like Kingsmen's constant evolution to keep up with new trends and exposure to the entertainment infrastructure industry in the long term, we think the Interior Retails segment will continue to face headwinds in the coming years. We think a sizable and suitable M&A or an increased ability to raise margins for the E&M segment would be required to move the needle in the short run.

Full report here.