Excerpts from analysts' report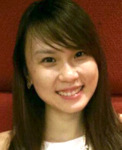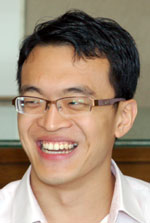 RHB Research analysts: Lee Yue Jer (left), CFA & Jesalyn Wong

We were too early in upgrading Ezra in April, thinking that most negatives had been priced in at 0.3x P/BV. We change our call to TRADING BUY with a SOP-based SGD0.34 TP (from SGD0.55, 17% upside), implying a conservative 0.42x ex-rights P/BV.

The rights issue's size was the main negative surprise, but we think the market has priced in more dilution than a realistic case. We note a hefty margin of safety now exists for the net market-realisable value of its assets.

» More likely to be a 125-for-100 rights issue rather than 2-for-1. While the theoretical maximum ratio for the proposed rights issue is two for every one existing share, we believe that the company should be able to raise its target quantum of c.SGD200m using a ratio of 125-for-100. Further, instead of the maximum 50% discount to the prevailing share price, the company can achieve its goal using a c.40% discount to price the rights shares. We believe the market has already priced in higher dilution than the actual circumstances may warrant.

» Stronger balance sheet and in-progress deleveraging may lead to P/BV re-rating as oil market sentiment improves. Post-rights, Ezra's net gearing will fall to c.91% from 114% today, and we expect the company to continue deleveraging as it pays down debt from operating cash flow. Meanwhile, Singapore's oil and gas sector has been a laggard in comparison to oil-related stocks in the US and Malaysia, where stock prices have rebounded 20-30% from their lows.

» Margin of safety exists. We also note that Ezra is trading well below the net realisable market value of its assets, which provides deep-value investors a comfortable margin of safety. Deepwater asset prices have retreated c.30% from their peaks, implying that 0.7x P/BV might be applicable. The stock currently trades at 0.36x ex-rights P/BV.

» TRADING BUY (from Buy). We believe that the stock has been oversold due to the uncertainty surrounding the rights issue (on both the rights ratio and issue price), and that a rebound from the slump may be due. Our SOP-based TP is adjusted to SGD0.34 (from SGD0.55), using a 125-to-100 rights issue ratio, as opposed to the 2-for-1 ratio which the street may be using.