Joseph Yeo recently posted the following content in the NextInsight forum. His claim to fame was via his stock picks at the start of the year (See: Joseph Yeo: My 5 small-cap picks for 1Q)
LOTTVISION was listed on 28 Dec 2002 at 23 cts per share.
After a few years of losses it was put under SGX Watchlist on 3rd June 2011. It turned around in 2013 with a profit of close to S$1 mil.

It was then taken off the Watchlist on 10 Oct 2013. The company remained profitable the following year with a smaller profit of S$0.22 mil.
The turnaround was mainly attributed to its taking a majority stake in Nutryfarm (Chengdu) Biomedicine Limited.
Lottvision subsequently closed all loss making companies within the group and Nutryfarm is now the main focus.
Below are some reasons why I am interested n vested in the company: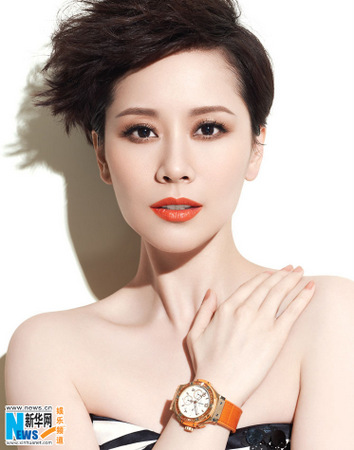 Hai Qing won the 25th Golden Eagle Award for Best Actress for her performance in A Beautiful Daughter-in-law Era in 2010. Photo: Internet1. it's a turnaround company with improving top n bottomline.
2. the 2nd quarter result for year 2015 has been very encouraging with a profit of S$0.55 mil. n a revenue of S$6.4 mil against 1st quarter profit of S$11 k n revenue of S$3.6 mil.
The low profit for 1st quarter was attributed to expenses of S$0.55 mil incurred in engaging Mrs Hai Qing, a famous Chinese movie star, as its brand ambassador and S$0.30 mil for advertising. If we take away these expenses the 1st quarter result was actually quite good.
3. current price of 1.0 cts is far below the 52 weeks high of 3.0 cts per share.
4. current price is almost 50% below the placement price of 1.9 cts. The company placed out 10,526,316 shares at 1.9 cts on 17 June 2014 (date of listing).
5. current price is 50% below the price paid by the current CEO, Paul Gao Xiangnong. He took up 169,000,000 shares at 2.0cts per share on 22 April 2014.
6. current price of 1.0 cts is near the historical 52 weeks low of 0.8 cts -- and also in the last 5 years.
One principle in investing is: "If you buy a share at its bottom, you cannot lose money." (Caveat emptor: Unless the company goes bankrupt or there are irregularities)
7. absolute low price of 1.0 cts per share.
At the moment the company is not undervalued but if it is able to maintain n improve on current revenue n profit trend it may be an undervalued stock in the future.

Summary on why I am vested:
» It's a turnaround company w improving top n bottom line.
» Current price is almost half the placement price and also half of what the CEO paid for. I also like it's absolute low price. The fact that it's trading at its historical low may mean that the risk is low barring any unforeseen irregularities.
Note: Above is just to share my thoughts. Ideas put forth may or may not be right. Do read up the financials should you wish to consider putting your on this stock. Further, it may take a few quarters of results to confirm that the company is on the right track .. so patience is required.