Excerpts from analysts' report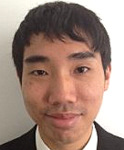 OSK-DMG analysts: Jarick Seet (left) & Terence Wong, CFA

We initiate coverage on IPS Securex (IPS) with a SGD1.26 TP (7x 16F P/E) representing a 86.7% upside, thus we recommend a BUY. IPS is one of Singapore's leading providers of integrated security solutions.

As political instability grows around the region, ongoing disputes in certain countries and increasing national security concerns have led to governments in the region boosting their defence budgets, which puts IPS in an advantageous position to benefit from this situation. We expect PepperBall to be the game changer for IPS.
♦ PepperBall - a potential game changer. As the pepper spray currently has limitations – being a short-range weapon – we expect IPS' PepperBall product, which has been trialed and tested by the US Government to be the key enforcer for riots and replace the pepper spray going forward.


We estimate that the size of a deal just for the PepperBall launchers could translate to a minimal USD30m and above per country for IPS. In addition, the recurring revenue generated from the constant supply of PepperBalls, which could be used for training, may add an estimated USD5m onwards per year per country to IPS' recurring revenue stream. We expect PepperBall to significantly contribute to and lift group earnings, with the full impact expected from FY16 onwards.
♦ Healthy orderbook of SGD24.5m. As of 17 Oct, its orderbook was at a robust SGD24.5m – with 27% from security solutions and 73% from its recurring maintenance and leasing business. The size of its current orderbook alone is almost double its FY14 revenue. We also expect orders to surge further in FY15 with potential contract wins from SMRT (MRT SP, NEUTRAL, TP: SGD1.50), as well as from its new products.

♦ BUY with a TP of SGD1.26 (7x FY16F P/E). As the homeland security industry has high barriers of entry due to the high security clearance and proven track record required for companies, IPS is in a unique position able to benefit from the increase in government defense budgets across the region due to political instability and rising national security concerns.
With high 2-year (FY14-16) expected revenue and NPAT CAGRs of 116% and 161% respectively, we initiate coverage with a BUY. Our valuation is based on a 50% discount to its local peer average of 14xFY15F P/E –which puts our TP at SGD1.26, implying a 7x FY16F P/E.
♦ Key Risks: future earnings depend on the PepperBall products; exposure to FX fluctuation.