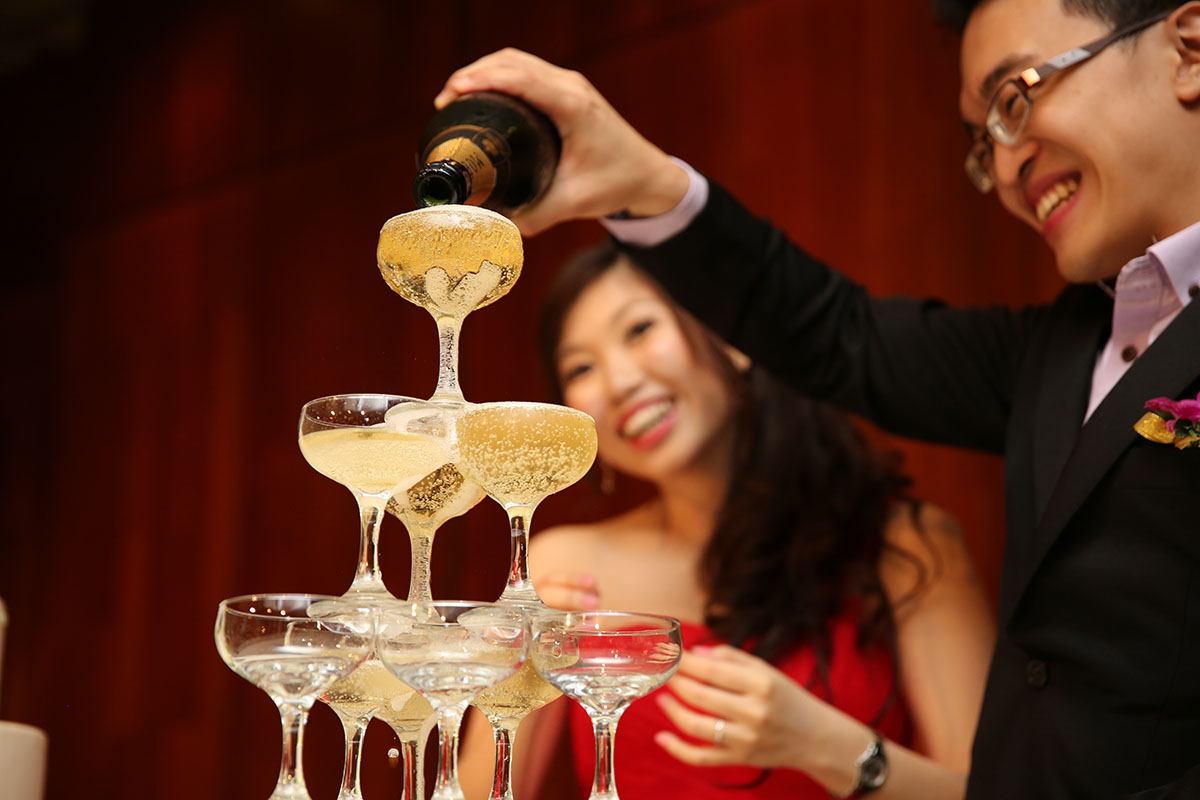 RHB-OSK-DMG analyst Lee Yue Jer with his radiant bride, Kee Vern Cheng.
Photos courtesy of Visual Link Studio

MANY INVESTORS have relied on the investment reports and recommendations issued by RHB-OSK-DMG analyst Lee Yue Jer, 28.

To the analyst, who issues a prolific number of updates on the companies he covers, the biggest decision of his life was to marry Kee Vern Cheng, 28.
At work, he issues target prices for stocks he covers; on his wedding day, he set a target -- to have 6 children. At least, that's what he somewhat jokingly indicated in a video screened at the wedding dinner.
The beautiful couple met about 2 years ago at the TCC outlet just below her office in Financial PR, which is the investor relations consultant to a significant number of listed companies from the marine sector.
At that time, Vern Cheng was part of the Financial PR team that specialized in the marine sector.
Apparently at first sight, the dashing analyst was besotted by the young lady with porcelain skin and large eyes. It didn't take long before he asked her out on a date -- a cycling outing in Punggol that went on and on till they had covered some 30 km.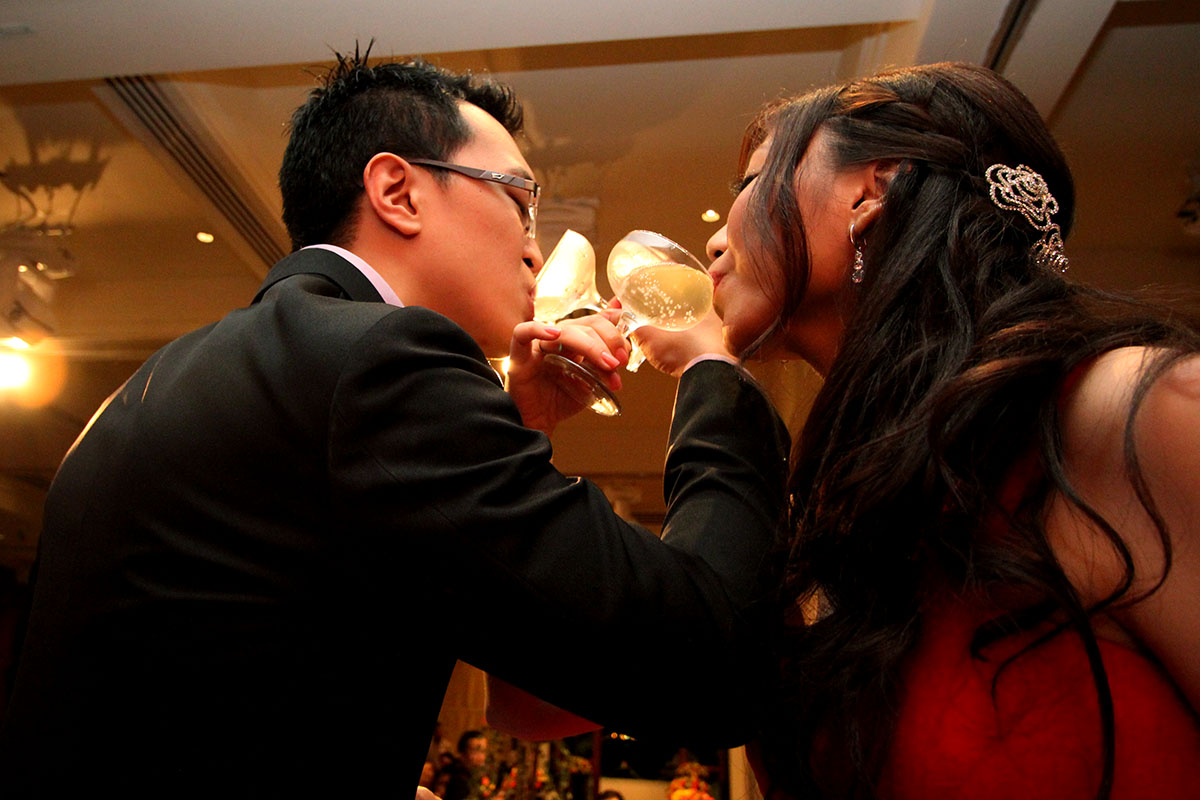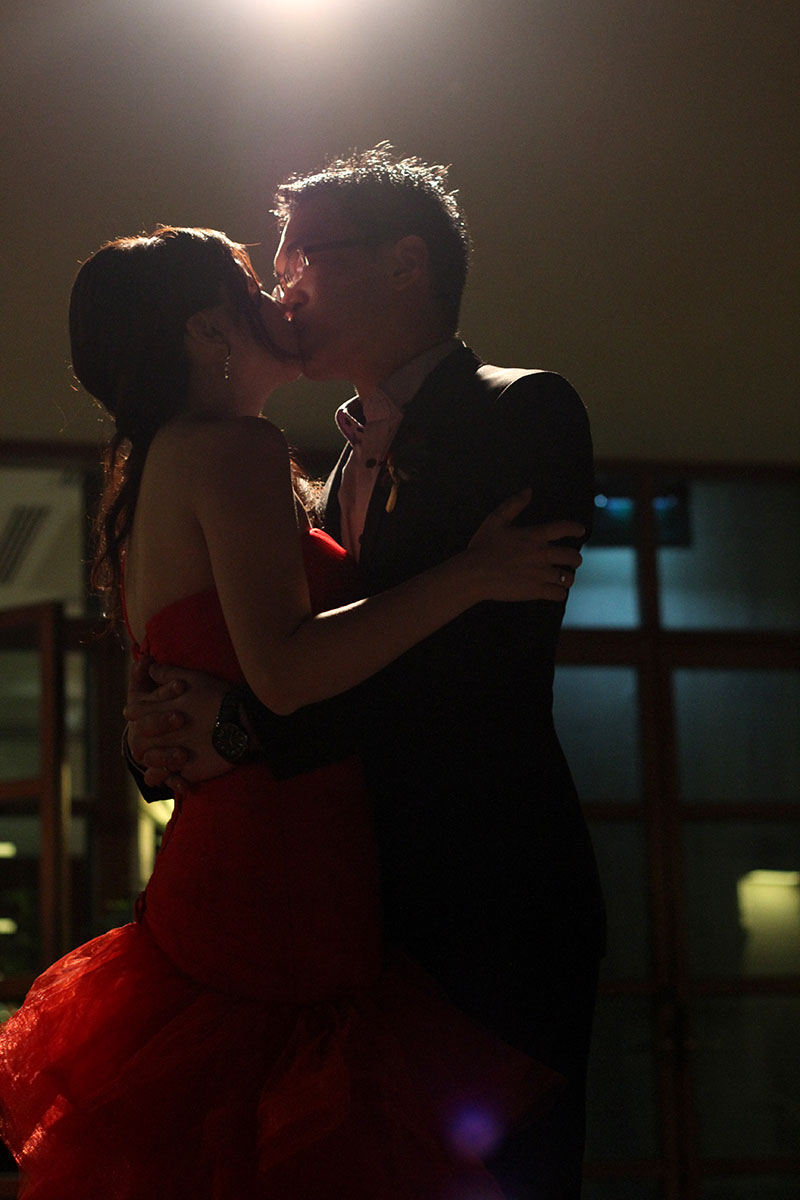 Not only does Vern Cheng, who grew up in Brunei and

recently joined a fund management company as a buy-side analyst

, possess sweetie pie facial features and a sweet bubbly nature, she can also croon like a songbird.

The highlight of the wedding must have been her pitch-perfect rendition of Fan Weiqi's love ballad

最重要的决定

.
"I was surprised she actually sang the song at our wedding. It moved me to tears," said Yue Jer.

Their wedding dinner was held on Saturday, 19 July 2014, at The Singapore Resort & Spa Sentosa, a 5-star hotel atop a cliff in lush tropical woodlands and landscaped water gardens with views of the South China Sea.


To watch the 2 videos screened at the dinner, click here and here.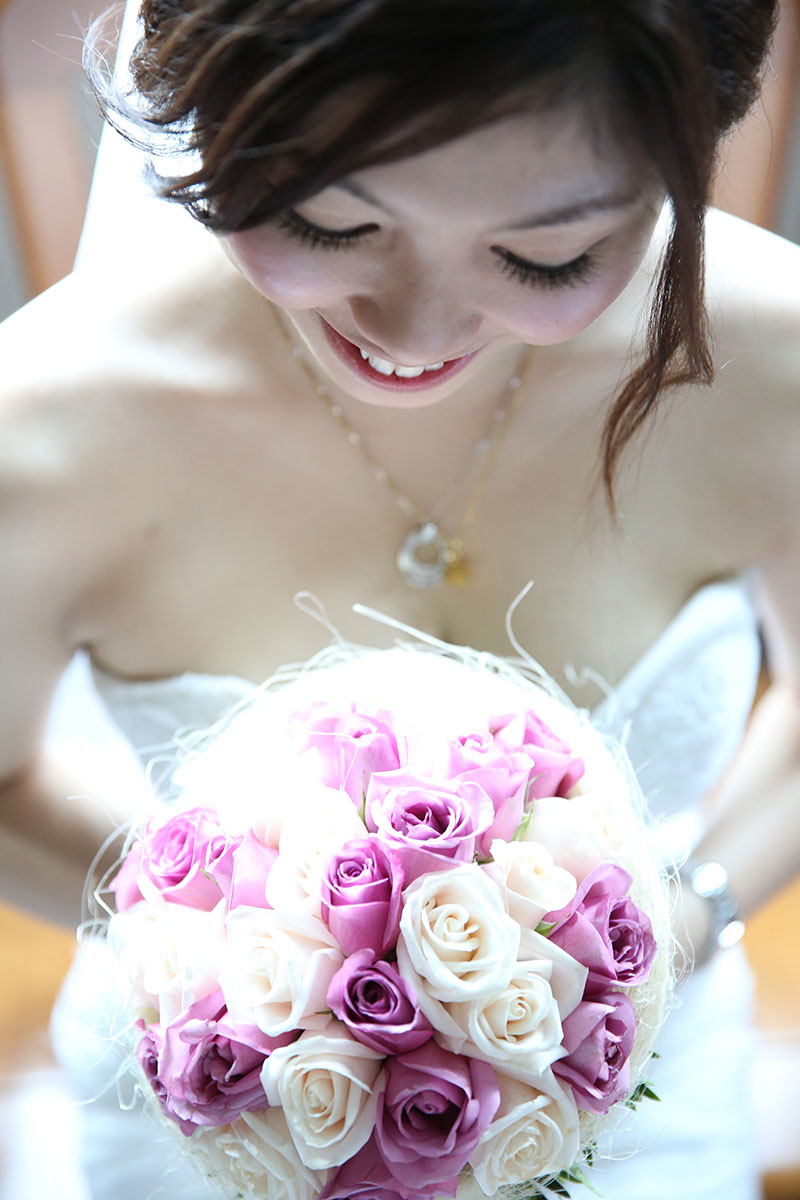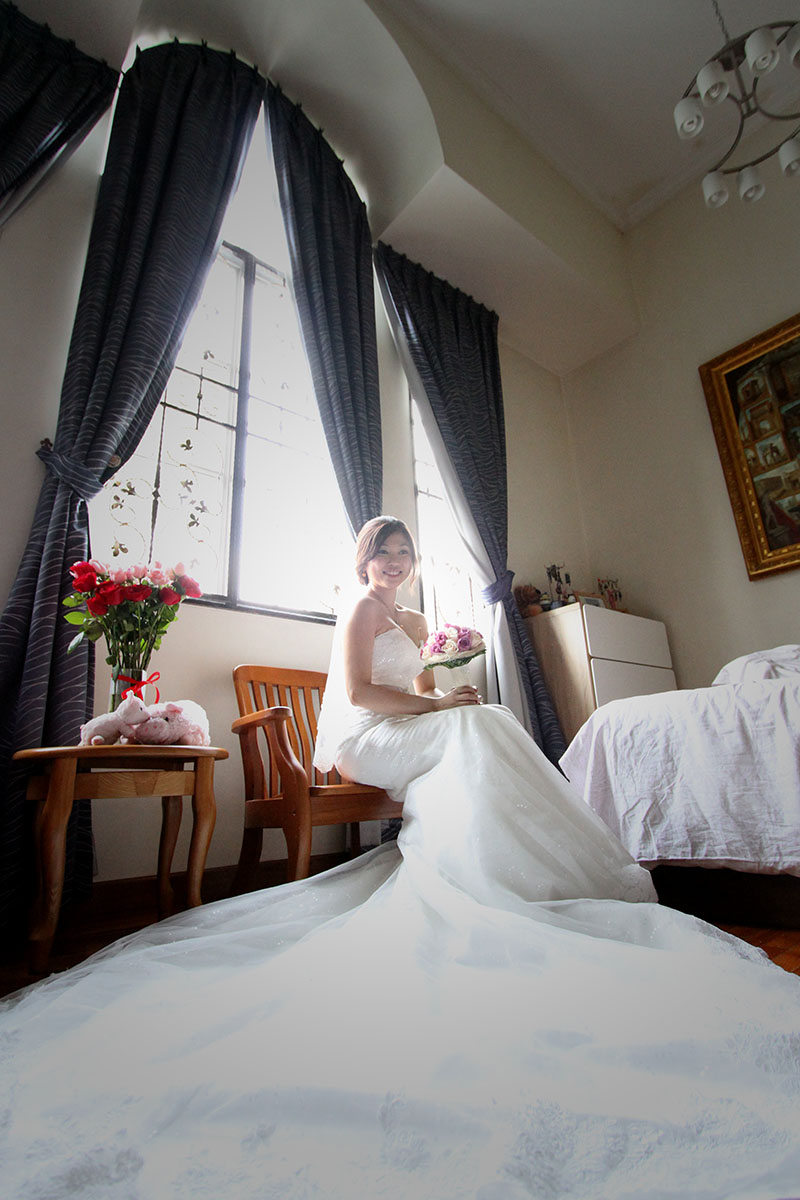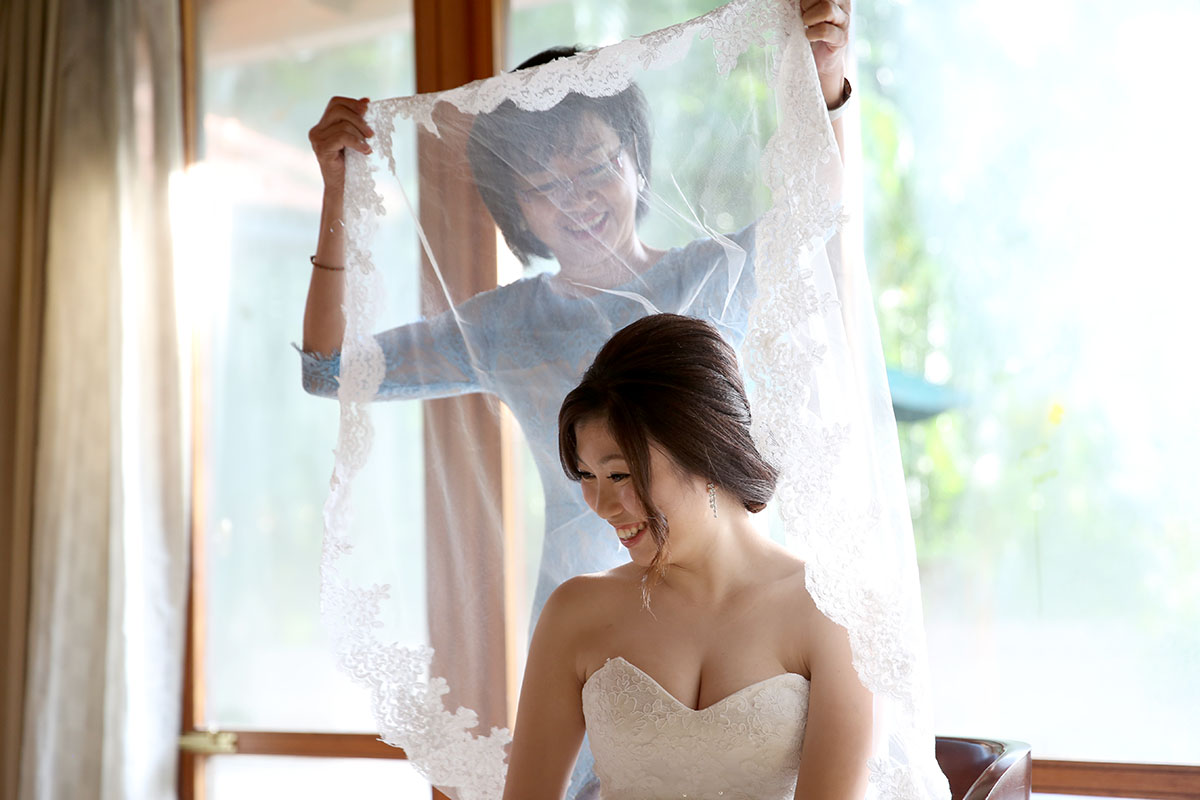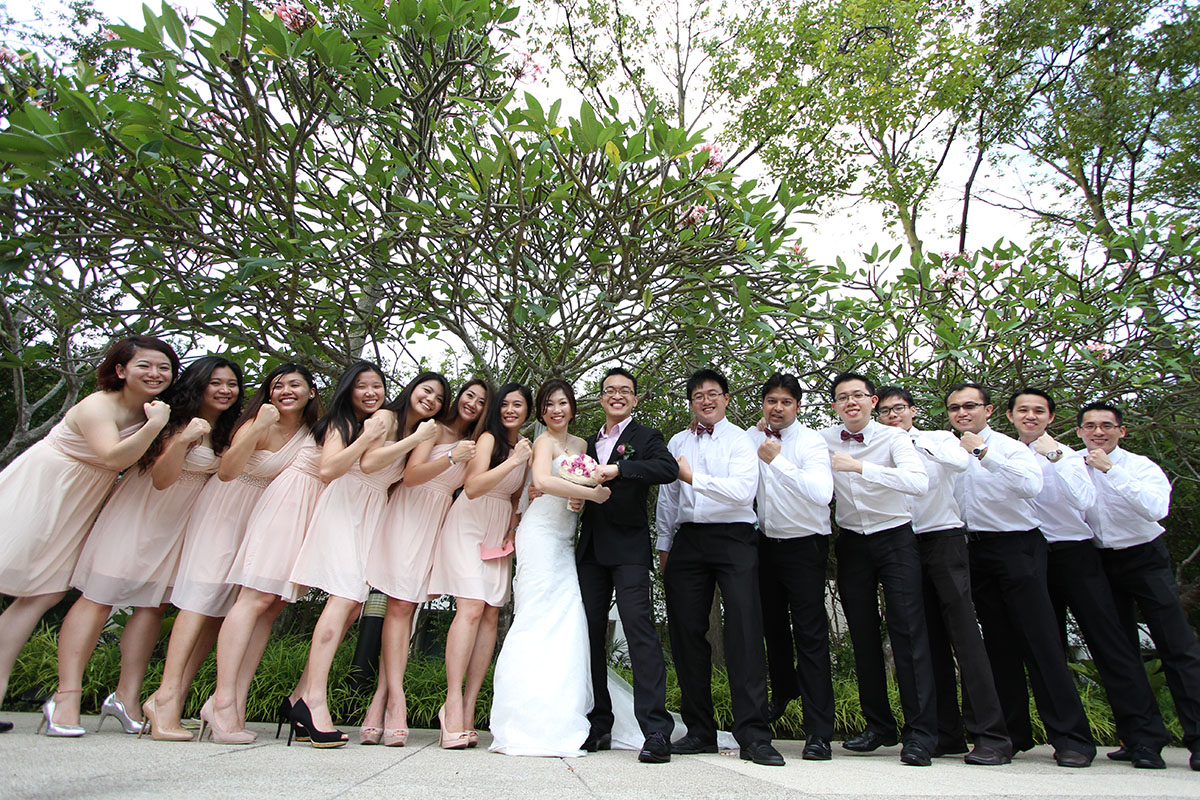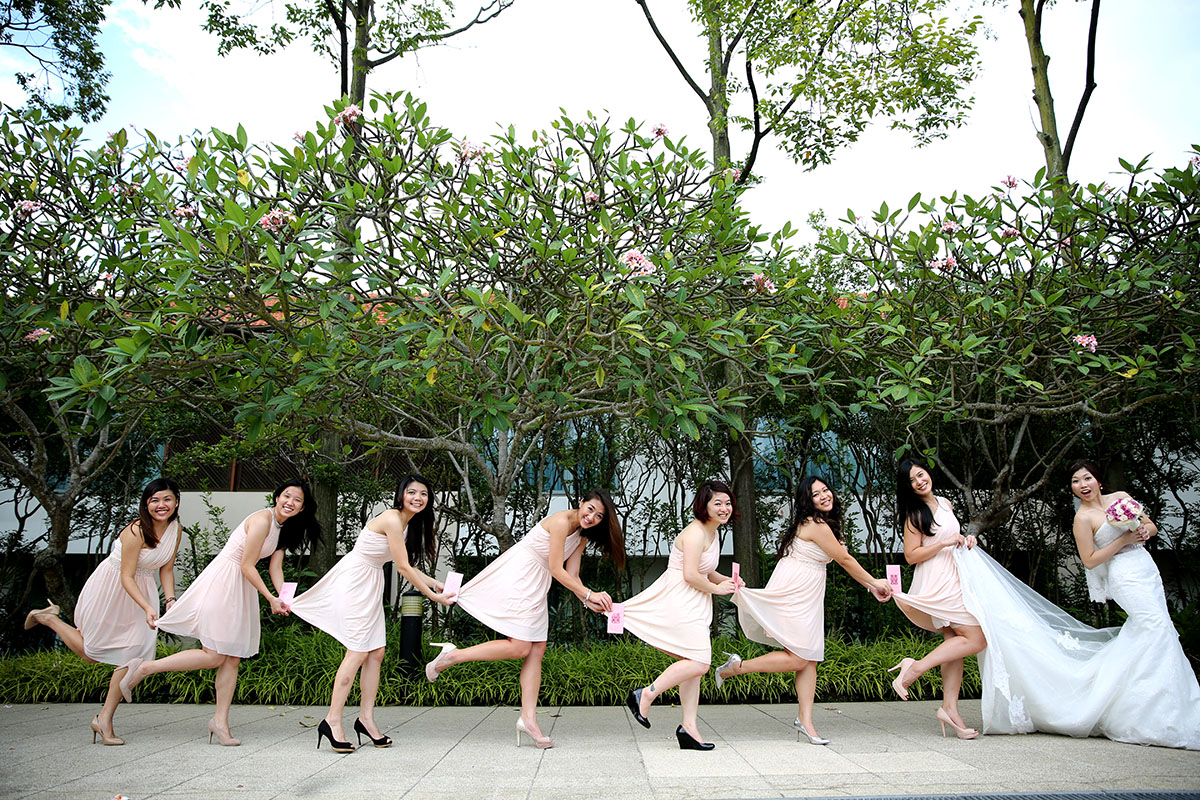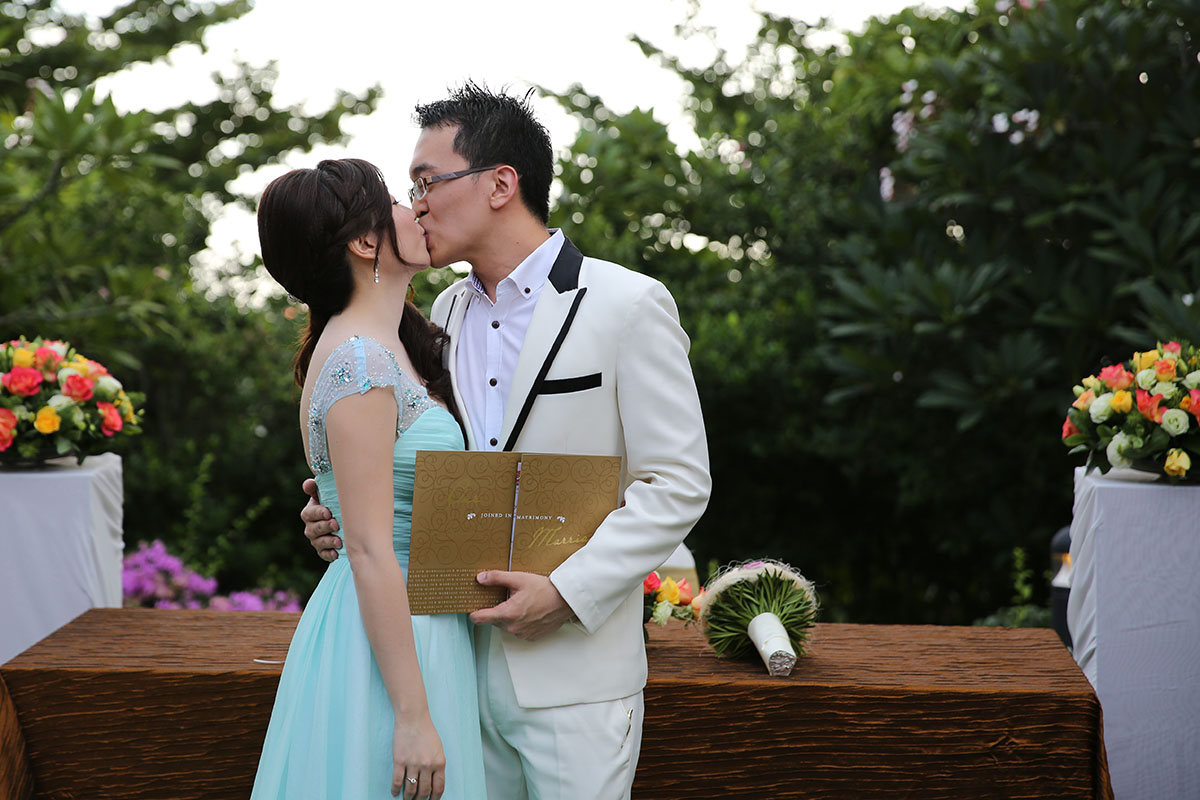 Vern Cheng's former colleague from Financial PR, Vincent Lee (now founder of Visual Link Studio), captured on camera the emotions of the delightful, intelligent, blissful couple.

He also shot video footage of the day's festive rituals and of the couple reminiscing their courtship.

The talented photographer's customers range from modeling agencies to corporates who want their top brass carry a polished image in their annual reports.

For photography quotations, please email This email address is being protected from spambots. You need JavaScript enabled to view it. or call +65 8200 5237.


Read about another recent wedding:MARCO POLO MARINE's CEO Weds Celebrity Actress-Model Vivian Hsu