Excerpts from analysts' reports


CIMB analysts:
Roy Chen & William Tng, CFA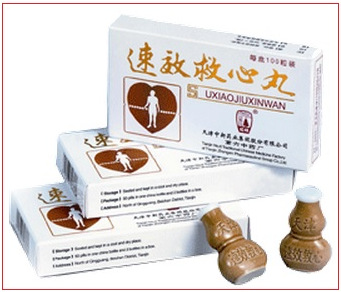 With RMB779 m in sales, Su Xiao pills were the best-selling product for the company last year. The pills are used for treating coronary heart diseases and angina pectoris. Photo: CompanyTianjin Zhongxin Pharmaceutical is a primary beneficiary of China's ageing population and sharply rising incidence rate of cardio-vascular diseases.

The recently announced private placement of A-shares offers an opportunity for S-share investors to take advantage of the huge pricing disparity between A- and S-shares.

Being a time-honoured brand name with a number of exclusive products under China's national essential drug catalogue, Tianjin Zhongxin is in a privileged position to capitalise on China's ageing population.

Its flagship product, Su Xiao Jiu Xin pill, is well recognised for its efficacy in treating cardio-vascular diseases.

We initiate coverage with an Add rating and a target price of US$1.46 that is based on CY14-DCF (WACC: 8%, g: 3%).


A primary beneficiary of essential drug policies: China's Ministry of Health requires all primary medical and health institutions to use essential drugs. Sales of essential drugs should form 40-50% of total sales in secondary hospitals and 25-30% of total sales in tertiary hospitals.


A number of Tianjin Zhongxin's exclusive products fall under the essential drugs catalogue, allowing it to capitalise on the vast customer base while having some economic moats to fend off downward pricing pressure from the open tendering procurement.

Su Xiao rides on favourable market dynamics: Produced exclusively by the company, the Su Xiao Jiu Xin pill is a cardio-vascular drug that is well recognised for its fast efficacy in body and lack of side effects.

Sales have been growing rapidly at 14.5% CAGR over the last five years. We think its high growth is sustainable, given the sharply rising incidence rate that correlates with China's ageing population.

A-share placement, a cheap ride for S-share investors:
The price gap between S- and A-share has been narrowing over the last 5 years (from 80% to 56% discount).
The company recently proposed a private placement of 90m A-shares, at the price of Rmb 12.83 (US$2.06) per share to finance the upgrading of marketing network, logistics as well as forays into other complementary businesses.
Given the huge disparity in pricing, S-shares investors are entitled to the economic benefits from these investments, at only half the cost for potential subscribers of the A-share placement.
Full 29-page report here.