S-chips there are aplenty which are shunned by Singapore investors. Among these counters, a number have attracted serious investors. Their names have sprung up on the lists of top shareholders in the just-released 2013 annual reports.

The following have been brought to our attention: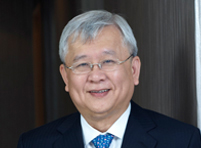 Soilbuild Group executive chairman Lim Chap Huat» SunVic Chemical: In the just-released 2013 annual report, Lim Chap Huat, the executive chairman of Soilbuild Group Holdings, is listed as the No.7 largest shareholder.

As of 21 March 2014, he owned 7.808 million shares which, at current market value (53 cents), are worth $4.1 million.

Mr Lim did not figure in the 2012 annual report's list of top 20 shareholders. Shareholder No. 20 held 890,000 shares.

This implies that Mr Lim bought at least 7 million shares between March 2013 and March 2014 when the stock traded in the 40 - 79.5 cents range.

Recent story: SUNVIC CHEMICAL: Huge Impact Of Factory Sale On Gearing, Profits, Etc



---
» China Sunsine
: Two investors upped their stake to become the No.3 and No. 5 shareholders, respectively: Chia Kee Koon and
Robert Stone
.

Mr Chia bought 2.018 million shares between the month of March 2013 and March 2014 to boost his holding to 13.7 million shares.

Mr Stone more than doubled his stake during the same period, from 4.0 million shares to 8.388 million shares. Based on the current stock price of 23 cents, his shares have a market value of $1.93 million.

On the other hand, boutique fund 2G Capital has slashed its holding from 5.85 million shares to 2.0 million.
---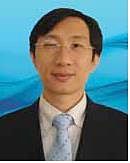 Dr Pu Weidong» China Fibretech: Dr Pu Weidong has appeared as the company's No. 7 largest shareholder with 5.46 million shares with a current market value of S$147,000. He did not figure in the 2012 annual report.

Dr Pu once was an investment analyst with UOB Kay Hian in Singapore, and then joined Sinomem Technology as Vice President for Corporate Planning, Strategic Investment and Investor Relations.

He currently is CEO of Sinopipe Holdings, an S-chip whose trading has been suspended since April 2012 for accounting irregularities.

Another new shareholder is Ramesh Chandiramani, who runs Forte Capital and has taken significant stakes in various small-cap companies.

He is No.8 largest shareholder in the 2013 annual report of China Fibretech with 5.001 million shares. His name did not appear in the 2012 annual report.