Main reference: Story in Sinafinance

A CHINA SHARE observer says there's a way to foresee which counters are on the cusp of a big upside run, especially in the retail sector.

The most important omen of good things to come for listed firms is the rule of "New" – new products, new management and/or new highs.

When any of these appear on the horizon – or make a hint of an appearance – it is likely that concerned share prices are headed for an upside correction in the near term.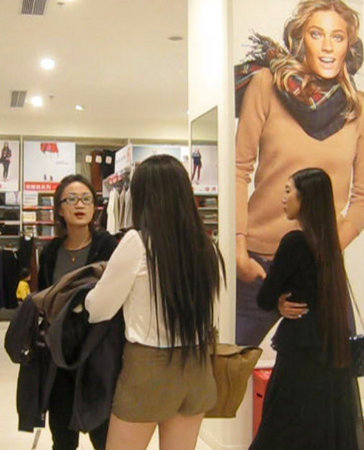 New products, services and management can often pump up share prices in the retail sector. NextInsight file photoBy "products," anything counts as new including both branded goods or novel services to attract new customers and keep existing ones.

This is especially the case with branded consumer goods or the retail sector overall.

Providing customers with value – real or perceived – is enhanced when they hold a new good in their hands before their peers.

This encourages a healthy dose of conspicuous consumption and sends friends rushing back to said points-of-sale as fast as possible to procure the latest items they see in circulation in the hands of other consumers.

It's a case of keeping up with the Joneses, Chinese style.

Also, from a more esoteric or behind-the-scenes perspective, a new management style (or new management team), can often shake up a particular company for the better.

This is even more often the case when a particular firm is stuck in a proverbial rut in terms of delayed product launches or overcompetition in a certain industry.

A new set of eyes and ears at the top (or a commitment to an innovative way of managing things going forward) often translates into a sudden breakthrough at the consumer level and therefore an eventual share price spike.

And it is not only downstream output that can be altered or changed by new management ideas or personnel.

Especially in the retail sector, an incoming executive will often shake up the way business is conducted on the ground – especially if sales are flagging – in order to enhance the buying experience of customers.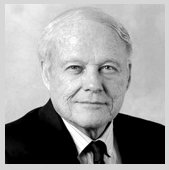 Entrepreneur and stock market writer William O'Neil. Photo: quotationsourceIf suddenly all salespeople are asked to follow a smile-only policy and refunds/exchanges are inexplicably tolerated (within reason of course), the usual net effect is to make very dedicated customers out of existing shoppers.

And the new on-the-ground attitude of the firm at the point-of-sale level is sure to attract even more customers by a word-of-mouth marketing campaign, which is after all the best advertising strategy as it's free.

Finally of course is the most obvious "new" of all – new highs.

If a listco is on the verge of reporting a record high revenue – or better yet bottom line – then its share price is almost certainly on the verge of an upswing.

Perhaps renowned US entrepreneur William O'Neil put it best by saying that when a company wears a new expression, it's an omen of a share price rise.

That all being said, if the share price of your counter in question has already seen a sudden jump of between 5-10%, you're probably arriving too late to the party to enjoy the fun.


---

See also:

JIM ROGERS: Charging Back Into China Shares