Source: Credit Suisse, Hong Kong Census and Statistics

Credit Suisse rates CHOW SANG SANG 'Outperform'

Credit Suisse has an "Outperform" recommendation on gold and jewelry retailer Chow Sang Sang (HK: 116), which makes it among the most favored picks for consumer counters listed in Hong Kong.



Credit Suisse has an 'Outperform' call on gold and jewelry play Chow Sang Sang.

The target price on Chow Sang Sang is 25.40 hkd (recent share price 23.15).

"Retail sales of watches and jewelry increased 19.9% y-o-y to 9.2 billion hkd in August, in line with our expectations based on the discussion with Hong Kong jewelry retailers.

"The demand for gold products was normalizing in August 2013, yet still resilient, as the gold price remains 25-30% lower than its September 2011 peak," Credit Suisse said.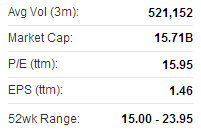 CSS recently 23.15 hkdJewelry retailers also noted a slight pick-up in sales of bigger ticket items in August.

"Looking at the National Day Holiday, Chinese visitor arrivals to Hong Kong continue to track well above expectations.

"They were up 22.8% y-o-y in the first two days," the research house added.



---

Yuanta: Gold jewelry retailers see solid demand

Yuanta Research reports Hong Kong's listed gold and jewelry retailers are still enjoying healthy sales growth.

"Gold jewelry retailers and department stores should benefit from solid product demand," said Yuanta.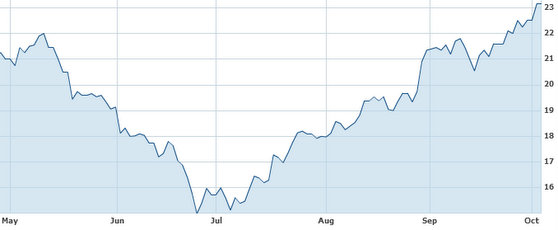 Chow Sang Sang's recent Hong Kong share performance.     Source: Yahoo Finance

Hong Kong's August retail sales growth rate of 8.1% y-o-y, in value was below both Yuanta's and market expectations (+10%/+10.1%, respectively).

Strong jewelry sales helped push the total figure higher.

Excluding jewelry products, total retail sales value increased 5% y-o-y in August (6% y-o-y increase in July).

"September retail sales growth will be around 8% y-o-y in our view. A 7% gold price decline m-o-m should stimulate gold product demand growth," Yuanta added.
 
---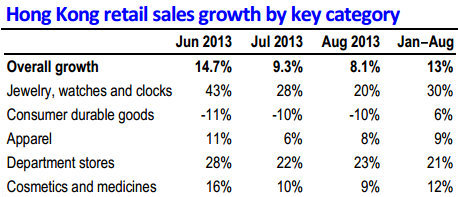 Jewelry has led the retail sector in Hong Kong recently.
Source: Bocom, Hong Kong Census and Statistics

Bocom expects healthy Hong Kong retail growth

Bocom International expects stable expansion of retail sales in Hong Kong going forward -- good news for consumer plays listed on the local exchange.

"August retail sales growth was below expectations but we are less concerned.

"While it is undeniable that easing sector growth is a natural trend due to the rising base effect, we expect Hong Kong retail sales growth to remain solid on the back of continuous support by Chinese tourists and the stable local consumption climate," said Bocom.

The research house added it was not overly concerned with slower recent year-on-year retail sector growth in Hong Kong given that first half growth was distorted, particularly for 2Q, due to the exceptional gold rush boom.
 
---

See also:

Houses Hike CHOW SANG SANG