Main reference: Story in Sinafinance

INVESTORS ARE usually more familiar with some of the leading real estate tycoons in Hong Kong and Singapore.

So who's the alpha wolf these days in China's huge property market?

The short answer is... it depends.

That is, are we judging by a developer's profitability, the size of the property business or the wealth of the baron (or baroness) in charge?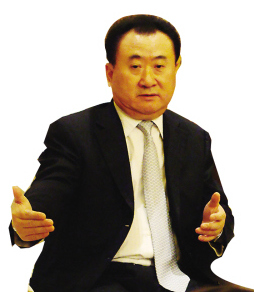 China's richest property magnate is Wanda Chairman Wang Jianlin, with a net worth of over 14 billion usd. Photo: dnkbAnd gender is important to keep in mind here in as far as China's real estate magnates are concerned because whether the firm is listed or not, the richest hands on the helm at the PRC's top property plays are increasingly female hands.

In fact, three of the current top four real estate tycoons in China are women.

However, a man is still in the number one position so "King of the Hill" remains "King".

According to the latest available data, China's richest property magnate is Dalian Wanda Group Chairman Mr. Wang Jianlin, with a net worth of over 14 billion usd.

The 58-year-old made international headlines recently with the takeover of US-based AMC Entertainment Holdings for 2.6 billion usd.

The mega deal now makes Dalian Wanda the world's largest cinema operator.

Recent successes pushed Mr. Wang not only to the top of the property baron totem pole in China, but also officially made him the PRC's wealthiest person

Mr. Wang thus leapfrogs over Mr. Zong Qinghou, founder of beverage giant Wahaha Group, who is now China's second most well-heeled citizen with a net worth of around 12 billion usd.

Mr. Wang's meteoric rise to riches is all the more impressive considering the increasingly onerous price and anti-speculation controls placed by Beijing on the country's real estate sector these past few years.

Also, the achievement by Dalian Wanda's chairman is even more noteworthy as only three of China's most affluent property barons managed to increase their proverbial pots of gold this past year.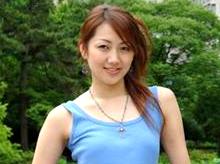 Country Garden's top shareholder Yang Huiyan recently returned to the top of the list of China's richest women, with a net worth of nearly six billion usd. Photo: chinaorgSymptomatic of the struggles facing China's beleaguered property sector is the fact that manufacturing surpassed real estate developers for the first time ever as the industry producing the greatest number of mega-rich in the country.

Mr. Wang – whose firm has nearly 150 million square feet of property under management – said he is targeting a 68% larger land bank by next year.

Part of his stunning success stems from his diversification into non-property sector undertakings.

Dalian Wanda paid 1.6 billion usd this summer for UK-based yacht maker Sunseeker International – a high-profile pickup whose watercraft have been featured in James Bond films.

It is not unreasonable to expect the next Bond movie to feature prominently-placed Sunseeker product logos making appearances in future 007 films at Dalian Wanda cinemas across China and North America.

Not one to lead a modest life, China's richest man also said he plans to shell out over one billion usd to construct a high-end residential complex alongside the iconic Thames River in London.

China's second and third richest property moguls were recently featured on NextInsight.net.

Ms. Yang Huiyan, at just 32, recently returned to the top of the list of China's richest women, with a net worth of nearly six billion usd.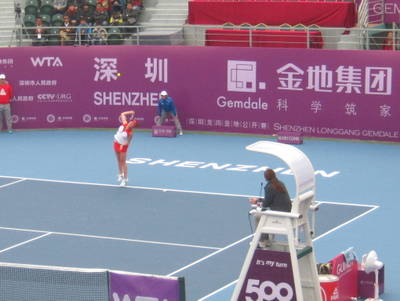 Gemdale hosts a prominent tennis tourney in Shenzhen each year to boost its brand recognition. The developer was one of China's most prosperous in 2012. Photo: Andrew VanburenHer property-developer father -- Yang Guoqiang-- gifted his daughter with 70% of the shares of his firm, Country Garden (HK: 2007), prior to its 2007 Hong Kong IPO.

Ms. Yang once again became China's richest woman and the country's second wealthiest real estate tycoon after the recent marriage breakup of Ms. Wu Yajun -- founder and Chairwoman of Longfor Properties (HK: 960) -- who is now the PRC's No.3 property mogul in the riches category.

However, Mr. Wang, Ms. Yang and Ms. Wu have no ties with the three most prosperous A-share listed property plays of late.

Based on full-year 2012 bottom lines, China's most prosperous A-share listed developers were China Vanke (SZA: 000002; net profit: 15.7 billion yuan), Poly Real Estate (SHA: 600048; net profit: 10.0 billion yuan) and Gemdale (SHA: 600383; net profit: 4.3 billion yuan).

One property developer operating under the radar of late is Shenzhen Kondarl (Group) Co Ltd (SZA: 000048), which is primarily engaged in feedstuffs and drinking water but is also involved in real estate development.

The A-share listed developer has been making waves in the domestic market, attracting a flurry of investment from several sources and making numerous moves to boost and diversify its land bank.


---

See also:

ZHANG XIN: 'China's Most Flamboyant Property Tycoon'

CHAN LAIWA: China Billionaire Reclaiming Her Royalty

ZHANG YIN: First Woman To Be Richest Person In China