Excerpts from CIMB report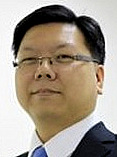 Analysts: William Tng, CFA (left) & Singapore Research Team

2Q14 was another dismal quarter for small caps in Singapore. Around 67% of the 47 small caps under our coverage reported in-line results, while 30% were below our expectations and only two companies posted better-than-expected results. The excessive liquidity that fuelled the generous valuation multiples for the small caps is tapering off due to the expectation of higher interest rates. We believe that small caps with specific catalysts will do well in 2H14.

During the 2Q14 results season, we only upgraded one small-cap stock but downgraded 10 stocks. Against the backdrop of rising costs and priced-in earnings outlook, we opine that stocks with corporate action in the pipeline will lay the foundation for stronger earnings performance.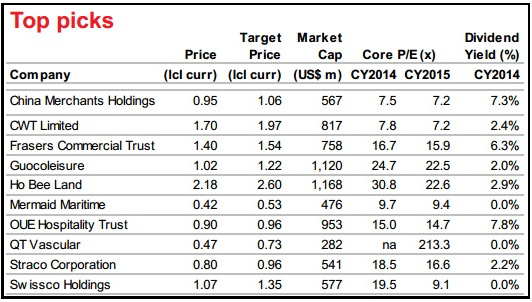 Source: CIMB.
QT Vascular (QTVC)
QTVC has demonstrated excellent execution since its IPO in Apr 2014. We appraised its performance in terms of sales units, which was above expectations. More importantly, its 2Q14 sales were based on an agreed price under its US distribution agreement with Cordis (50% discount to previous ASP). This implies that 2Q14 revenue (US$3.2m) reflects a six-fold increase in market penetration yoy, thanks to QTVC employing a direct sales model. Its creations in the pipeline and staggered approvals for its products are key milestones, which could lead to its maiden profit in FY15.



Swissco
We recently initiated coverage on Swissco. Since the Scott and English asset injections into Swissco, the company has embarked on an aggressive expansion plan via the issuance of US$43m redeemable exchangeable preference shares and secured contracts for four rigs (US$95m). Its share price could re-rate if the contract win momentum is faster than expected.

China Merchants
China Merchants offers CY14 dividend yield of 7.3% and is able to acquire toll assets with reasonable returns (IRR in low teens) at attractive funding costs of ~3% compared to the 4.5-6% of its peers. Any future acquisition(s) will be supported by its parent company, China Merchants Group, a central government state-owned enterprise (SOE) that owns a diversified range of toll investments across China.
Full report here.