UBS: JU TENG 'on track for margin expansion'

UBS is reiterating its "Buy" recommendation on Ju Teng International Hldgs Ltd (HK: 3336) with a target price of 6.4 hkd based on 8x 12-month rolling PE (recent share price 5.34 hkd).

"Ju Teng is on track for margin expansion. Its ongoing product mix improvement continues despite notebook industry weakness," said UBS.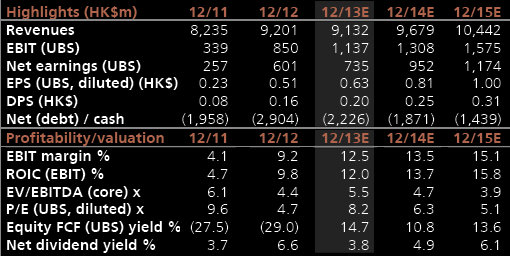 UBS has a 'Buy' call on Ju Teng. Source: UBS

The research house expects Ju Teng's H213 notebook casing shipments to be flattish H-o-H given persisting weakness in notebook demand and flattened seasonality.

"Nonetheless, metal and composite material notebook casing shipments could grow 13% H-o-H driven by ramping casing shipments of commercial notebook models.

"With increasing revenue contribution from non-plastic notebook casings into Q413, we expect Ju Teng's H213 gross/OP margin to improve to 19.9%/13.5% respectively from 18.4%/11.3% in H113."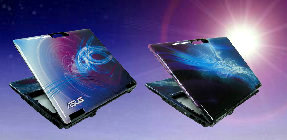 Ju Teng is the world's top computer and handset casings play. Photo: Ju TengBenefiting from ODM diversification into smartphone/tablets
The Swiss research house said it expects Ju Teng to benefit from notebook ODMs diversifying into smartphones and tablet ODM in 2014, as its strong relationship with major ODMs and JVs with Compal/Wistron should position the company well in gaining casing orders from tablet and smartphone brands.

"We also highlight Ju Teng's comprehensive casing material offerings that allow the company better flexibility to tailor for clients' needs and potentially land more smartphone/tablet casing orders into 2014E."

Solid pipeline of smartphone/tablet casing products
Despite overall mediocre sales of Moto X, Ju Teng is gaining major allocation and shipments are tracking in line with previous expectations.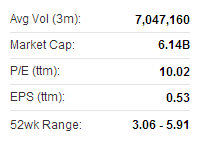 Ju Teng recently 5.34The company has also been awarded casing orders for the subsequent high-end model slated to launch in 1Q2014.

"Ju Teng is currently sampling out composite material casings for several new smartphone brands, and we expect revenue contribution to kick in from Q214 and drive smartphone revenue contribution to grow to 9% in 2014E from 4% in 2013E," UBS added.

"We reiterate our 'Buy' on Ju Teng for the improving margins driven by better product mix, reducing PC exposure with ramping smartphone/tablet revenue contribution, and its attractive valuation."

---

Kingston: 'Buy' call on LENOVO

Kingston Securities has a "Buy" recommendation on Lenovo Group (HK: 992), the world's top-selling PC brand.

The target price is 9.8 hkd, with a buy-in price of 8.8 and a stop loss of 8.65.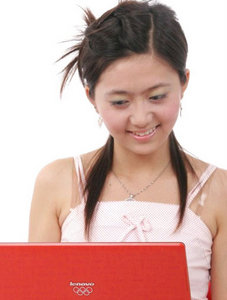 Lenovo is the world's top-selling PC. Photo: tianji"For the quarter ended September 2013, Lenovo recorded 2% y-o-y unit shipment growth in its PCs, much better than the decline reported for the global industry.

"Meanwhile, Lenovo had a global market share of 17.7%, maintaining its leading position," Kingston said.

In H1 of its financial year, Lenovo's PC sales climbed 3% to 15.28 billion usd, already showing a growth slowdown, while Mobile Internet and Digital Home (MIDH) business sales doubled to 2.68 billion, driving up overall revenue 11.3% to 18.56 billion, and net profit grew 30% to 394 million.

GPM rose 0.1 pps to 13.2%.

During the period, Lenovo Group's worldwide smartphone shipments and tablet shipments grew 78% and over 4 times, respectively, to 12.3 million units and 2.3 million units.

China remained the group's major market, accounting for 41% of total sales.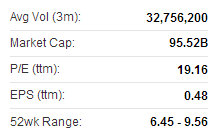 Lenovo recently 9.19 hkdSegment operating margin was 5.3%, up 1 pps.

"Under the rising per capita income in China, the demand for electronic products should constantly increase, supporting business growth.

"Lenovo Group also expanded its development into other emerging markets," Kingston Securities added in the reseach note.



---

See also:

JU TENG Buy 145 Mln Hkd Plot

JU TENG Initiated 'Buy'