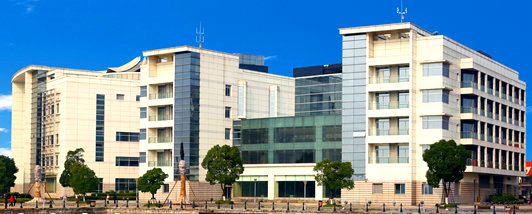 Shanghai Shopping Mall, Shanghai Luodian New Town, one of China New Town's high-profile commercial properties.       Photo: CNTD

CHINA NEW TOWN'S Q3 revenue surges

China New Town Development Co Ltd (HK: 1278; SGX: D4N) boosted its third quarter revenue nearly 500% to 175 million yuan.

However, the property developer's bottom line loss widened to 78.74 million yuan versus 53.11 million a year earlier due to surging cost of sales.

China New Town's revenue increase over the three-month period was primarily due to the gradual delivery of a secondary property development project resulting in a revenue contribution of 150 million yuan

No dividend was declared for the period.



China New Town boosted its Q3 revenue nearly 500%.        Source: CNTD

"During the third quarter, real estate markets in different cities of China demonstrated increasing and differentiated dynamics after the launch of the 'Five Measures on Real Estate Curbs'.

"A number of cities adopted micro adjustments on regional curbing policies, and various levels of tightness and slackness existed under such adjustment measures," said China New Town CFO Mr. Cai Lijun.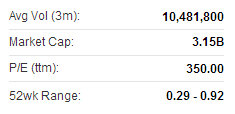 CNTD recently 0.70 hkdChina New Town's gearing ratio (as measured by net debt/total equity holders' capital and net debt) increased from 46% as at 31 December 2012 to 47% as at 30 September 2013.

However, things were looking up for the firm's operating environment going forward.

"Along with regional short-term micro adjustments on curbing policies, the Central Government has accelerated land policy reforms and promoted steady progress in affordable housing projects.

"Such a series of measures laid a solid foundation for the healthy current and future development in the nation's real estate industry in the long-term."


---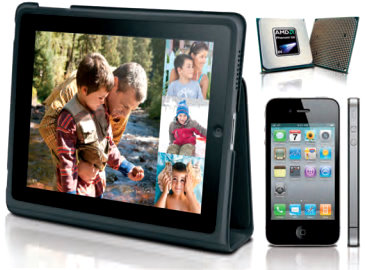 VST Computers, a unit of VST Hldgs, recently signed a smartphone JV.     Photo: VST HldgsVST COMPUTERS Inks 55 Million Yuan Smartphone JV

VST Computers (HK) Ltd, an indirect wholly-owned subsidiary of VST Holdings (HK: 856), signed a deal with Bodatong Technology -- a wholly-owned unit of Goldenmars Technology (HK: 8036) -- and Bozhou Shichuang Investment for the formation of a joint venture in Bozhou City, Anhui Province.

Total investment of the JV is 55 million yuan with VST Computers, Bodatong and Shichuang investing 18.15 million, 19.25 million and 17.6 million, respectively, which represent 33%, 35% and 32% equity interests in the project.

The Bozhou Botong JV will focus on areas including R&D, production and sale of smartphones and computer peripheral products.

Smartphones and tablets -- the emerging mainstream electronic consumer products -- as well as computer peripheral products have witnessed increasing demand in recent years, with potential for further development driven by continuous demand.

"The Directors believe that the R&D, production and sale of smartphones and computer peripheral products in the PRC would facilitate the company's long-term business development.

"Other than VST Computers, both Bodatong and Shichuang also possess experience and knowledge in development and manufacturing of hi-tech electronic products, and both will assist the JV in the R&D, production and sales of smartphones and computer peripheral products," said VST Holdings Ltd Company Secretary Mr. Yue Cheuk Ying.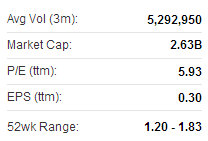 VST Hldgs recently 1.77 hkdHe added that VST considers that establishing the JV with Bodatong and Shichuang is consistent with the company's strategy of expanding its business operations in the PRC.

VST announced on November 18 that Mr. Li Jialin has been appointed as Executive Director, Chairman and CEO; Mr. Tay Eng Hoe has resigned as Non-executive Director and Chairman of the company; and Ms. Chow Ying Chi has resigned as Acting CEO of the company, with all changes to take effect immediately.

VST Holdings Limited (stock code: 0856.HK) is the leading Information and Communications Technology (ICT) products and services provider in Asia Pacific, specializing in the distribution of global premier IT products and related components including desktops, notebooks, tablets, hard disks, CPUs, storage devices and other digital media products. The Group has solid and long-term partnerships with international renowned IT giants such as HP, Apple, Seagate, AMD, Intel, Western Digital, Lenovo, Dell, IBM, Acer, Microsoft, Oracle, Cisco, Asus, and many more. The Group has over 27,000 active channel partners serving a wide regional customer base and has 76 offices in six countries namely China, Thailand, Malaysia, Singapore, Indonesia, and the Philippines.


---

See also:

CHINA NEW TOWN Gets New Top Shareholder

VST Has Strong Half