Evergreen CFO Dennis To (left) meeting with investors in Hong Kong.    
Photo: Andrew Vanburen

EVERGREEN INTERNATIONAL Holdings Ltd (HK: 238), a leading retailer of upper to high-end menswear, is well-poised to prosper in the PRC given the firm's focus on loyal VIP customers, management told investors in Hong Kong.

Furthermore, Evergreen has plans to expand its China store count this year to meet growing demand and enhanced brand recognition.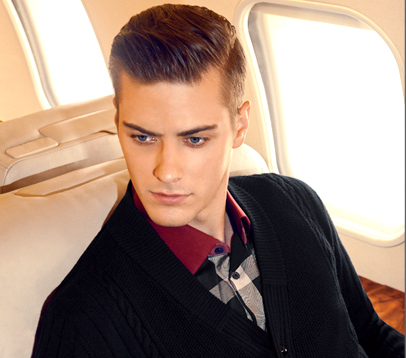 Evergreen has its eyes set on Greater China's high-end menswear market.     Photo: EvergreenEvergreen CFO Dennis To told investors at an Aries Consulting-sponsored Company of the Month luncheon that the recent moves by the new Chinese leadership to limit spending on luxury items were not a concern for the business formal and casual menswear brand retailer.

"Although corporate giving is down somewhat, we are now mainly focused on our high-growth VIP customer base who wear what they buy.

"Furthermore, as we are considered a local Chinese brand, our products are seen to be growing in popularity, especially among government officials," Mr. To said.

Being considered a "local" firm not only had its advantages in terms of sales to officials, but also for fiscal reasons.

"As a local firm, we also enjoy a lower tax burden," he added.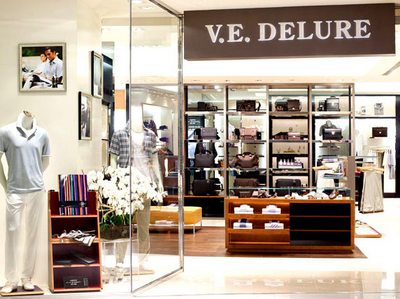 Evergreen provides business formal and casual menswear accessories under the two brands it owns and manages – France's "V.E. DELURE" and Italy's "TESTANTIN."     Photo: EvergreenEvergreen International is the proprietary owner of premier European brand V.E. DELURE (迪萊) and TESTANTIN (鐵獅丹頓), and operates middle-upper to high-end business formal and casual menswear under these two brands in Mainland China.

Mr. To said that strong brand loyalty of existing customers for Evergreen's premier product quality and respectable brands helped the Hong Kong-listed firm achieve robust and positive growth in recent sales fairs for both Spring/Summer and Fall/Winter selections.

Evergreen's business model utilizes a self-owned store based operating system with two-thirds of outlets self-owned. The firm plans to open 50 new mainly self-owned stores to bring the grand total to 482 in FY2013.

"Around 28 will be self-operated stores with the remainder being franchised stores," he said.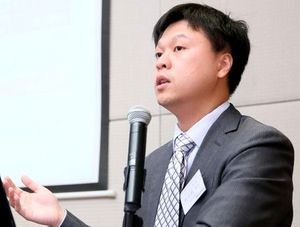 Evergreen CFO Dennis To said the menswear firm would focus more on loyal VIP customers.
Aries Consulting file photoMr. To also said that Evergreen enjoyed strong operating cashflows with a current net cash of 700 million yuan, and practiced a generous dividend policy with a yield of 12.2%.

Brand Strength

Last year, both proprietary brands for Evergreen witnessed robust growth.

Turnover of V.E DELURE'S self-operated stores rose 10.4% to 382.1 million yuan while that of TESTANTIN'S self-operated stores surged nearly 51% to 85.7 million.

The strong growth of the latter is leading to more focus on the brand.

"We plan to open TESTANTIN self-operated stores in higher-tier cities which we believe will help enhance brand influence in lower-tier cities."

Underpriced?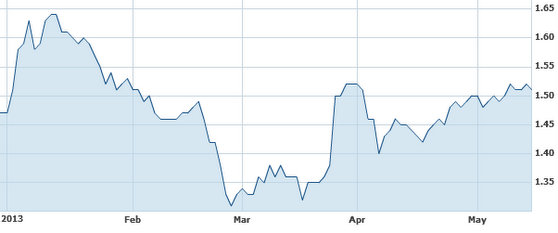 Evergreen's recent share price performance.     Source: Yahoo Finance

He added that Evergreen is trading at near NAV levels while most peers are trading at double their NAVs.

"Only Evergreen is currently trading below P/B ratio of 1.0," Mr. To said.

The stock trades at about 7X historical earnings and the company's market capitalisation is HK$1.4 billion (S$240 million.)

Evergreen is engaged in menswear enterprises and brands operations in the PRC, owning and managing two brands: V.E. DELURE (迪萊) and TESTANTIN (鐵獅丹頓). As of end-2012, the Group had a total of 432 stores in 33 provinces and autonomous regions, covering 197 cities in China. There were 143 self-operated stores of V.E. DELURE in 57 cities across China whilst there were 61 self-operated stores of TESTANTIN in 31 cities in the PRC.

---