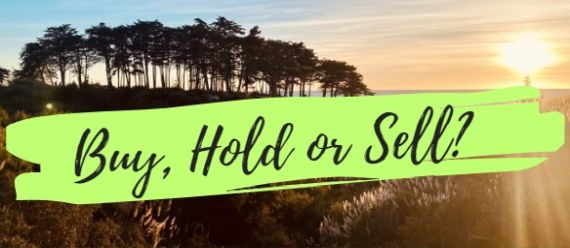 PHILLIP SECURITIES

PHILLIP SECURITIES

StarHub Limited

Dare+ investments ending soon

▪ 3Q23 results were within expectations. 9M23 revenue and EBITDA were 74%/73% of our FY23e estimates. No change in StarHub FY23 guidance.

▪ Revenue growth of 5% YoY in 3Q23 was led by cybersecurity and mobile. Cybersecurity revenue rose 45% YoY to S$115mn on strong order books and pipeline. Mobile revenue expanded 7% YoY to S$153mn from higher roaming revenues.

Singapore Airlines

Declining yields

▪ 1H24 net earnings beat our estimates, at 82% of our FY24e forecast. It surprised us with an 18.8% YoY lower fuel bill despite the higher capacity and a S$244mn gain from fuel hedging. We raised our FY24e estimates by 14.3% to factor in the stronger 1H earnings.

▪ Growth was driven by strong passenger load (+38% YoY), while yields have begun to fall (-8.5%). Cargo remains weak as volume (-6.0%) and yields (-46.2%) were lower, though yields are above pre-Covid levels

UOB KAYHIAN

UOB KAYHIAN

Food Empire Holdings (FEH SP)

3Q23: Results Beat Expectations As Demand Still Reigns In Core Markets; Raise Target Price By 20%

FEH's 3Q23 net profit of US$15.7m (+106.6% yoy, +22.7% qoq) was above expectations, with 9M23 making up 84.6% of our full-year forecast. Despite currency fluctuations, FEH reported record-high 9M23 revenue. Margins also improved with an optimised product mix, higher volumes and higher ASPs. We believe earnings growth will continue as demand across its core markets remains robust, and raise 2023/24/25 earnings by 8%/9%/6%. Maintain BUY with a 20%-higher target price of S$1.63 (S$1.36 previously)

Singapore Telecommunications (ST SP)

1HFY24: Results in Line, Higher Dividend Policy

For 1HFY24, Singtel reported a higher underlying net profit of S$1.1b (+11.6% yoy), driven by higher contributions from its growth engines and regional associates. The group's ROIC improved from 5% in FY22 to 8.3% in FY23 and is on track to hit low double-digit ROIC in the medium term, backed by the divestment of Trustwave and cost optimisation initiatives (S$600m by FY26). Positively, Singtel has raised dividend payout to 70-90% of underlying net profit. Maintain BUY. Target price: S$3.15.

UOB KAYHIAN

UOB KAYHIAN

United Hampshire US REIT (UHU SP)

3Q23: Resilient And Attractive Yield From Strip Centres With Long WALE

UHU provides stability amid the current geopolitical uncertainties. Its strip centres in suburban locations have outperformed other asset classes due to entrenched hybrid work arrangements. They cater to necessity spending and have a long WALE of 7.2 years. Management has switched to paying management fees fully in cash to protect unitholders' interest. UHU provides resilient and attractive 2024 distribution yield of 11.7% and trades at P/NAV of 0.56x. Maintain BUY. Target price: US$0.60.

CapitaLand Investment (CLI SP)

Short-term Headwinds But There Should Still Be A Growth Story In 2024

CLI reported a weaker-than-expected 3Q23 business update and, with the exception of its lodging business, guided for a difficult medium-term outlook with fair value losses and impairments likely at its 2023 annual results in Feb 24. In the longer term, CLI's slight pivot away toward Southeast Asia and India with its inaugural wellness & healthcare fund should provide an interesting avenue of growth. Maintain BUY. EPS is lowered for 2023-25, and target price reduced to S$3.90 (previously S$4.25).