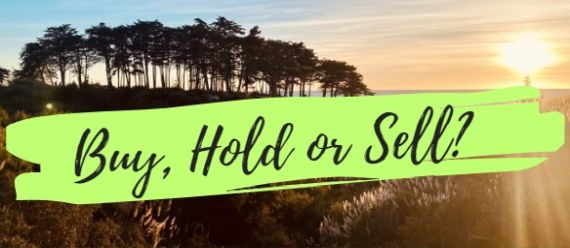 CGS CIMB

CGS CIMB

Food Empire Holdings Ltd

Diversification to drive growth

■ FEH has successfully navigated the Russia, Ukraine, and the Commonwealth of Independent States (CIS) where it has significant presence.

■ We see opportunities for diversification as FEH continues to grow its Vietnam operations and food ingredients business over FY23-25F.

■ Initiate coverage with an Add rating and P/E based TP of S$1.69

Oil & Gas Refinery

Diesel-gasoline divergence

■ Asian gasoline crack spread fell unexpectedly to US$7.5/bbl last week as seasonal demand ended while US inventory began to rise.

■ With support from a resilient diesel crack spread, we believe Thai refiners should report higher GRM than the S-GRM benchmark.

LIM & TAN

LIM & TAN

The Federal Reserve should hold interest rates at elevated levels "for a long time" to bring inflation back down to its 2% target, Atlanta Fed President Raphael Bostic said. "I am not in a hurry to raise, but I am not in a hurry to reduce either," Bostic said Tuesday at an event in Atlanta, referring to the US central bank's benchmark interest rate. "I want us to hold. I think that's the appropriate thing to do, for a long time." Speaking with reporters later in the day, Bostic said he expects just one rate cut will be appropriate in 2024, toward the end of the year. Fed officials are trying to decide whether they need to hike their benchmark again after raising it by more than five percentage points over the last 18 months. At their last policy meeting in September, they left the rate unchanged, though they signaled another increase in 2023 may be appropriate.

The higher for longer interest rate environment is positive / beneficial for Singapore banks. We maintain our "Accumulate" rating on DBS, UOB and OCBC as valuations continue to remain attractive at 8-9x PE, 1.1-1.5x Price to Book and dividend yields of 5-6%.

CapitaLand Investment Limited / CLI ($3.06, down 3 cents) and its real estate investment trusts (REITs) and business trusts have achieved top recognition for their sustainability achievements in the 2023 GRESB Real Estate Assessment. CLI and CapitaLand Integrated Commercial Trust (CICT) maintained the highest 5-star rating, placing them in the top 20% of the benchmark globally. For the first time, CapitaLand China Trust (CLCT) received a 5-star rating.

We continue to favour CLI's asset light business model which will allow them to scale up quickly as well as its ability to recycle and monetize assets and capital via its stable of REITs. At $3.06, CLI's market cap stands at S$15.7bln and currently trades at 18x forward PE and dividend yield of 4%. Consensus target price stands at S$4.03, representing 32% upside from current share price. We maintain an "Accumulate" rating on CLI.

MAYBANK KIM ENG

UOB KAYHIAN

7-Eleven Malaysia Holdings (SEM MK)

ESG 2.0: Work in progress

Below average ESG rating SEM's overall ESG score is below average at 41 (out of 100) under our proprietary ESG scoring methodology. The key absence is the group's lack of a long-term commitment in sustainability targets even though it has identified specific areas of concern and are addressing them to minimise the group's environmental impact.

ComfortDelGro Corporation (CD SP)

Stronger Tailwinds As Rail Fare Increases

The PTC has recently announced a 7% increase in public transport fares starting from Dec 23. This will bring in additional revenue of S$20.9m for CD's subsidiary, SBST, and contribute directly to bottom-line profits. While there is no change to CD's commission rate, we anticipate an upward revision in 4Q23 given the substantial gap with peers. In view of improving rail and taxi ridership and a decent 4.7% dividend yield, we maintain BUY with a higher target price of S$1.61 (S$1.56 previously).