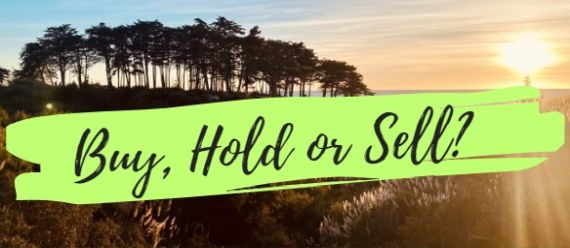 PHILLIP SECURITIES

CGS CIMB

SASSEUR REIT

Growth drivers intact

 We visited the outlet malls in Chongqing Liangjiang, Chongqing Bishan and Xi'an (ROFR asset) during SASSR's Anniversary Sales. Outlet sales at the Sponsor Group level increase 39% YTD as of Sept 22, 2023. Sales for the past nine months have outperformed the entire year of FY23 due to the pent up demand and clear value proposition for its products.

UEM Sunrise Bhd

Share price running ahead of earnings

■ We downgrade UEMS to Reduce (from Add), as we feel the potential revival of HSR/Johor economic activity is already reflected in the share price.

■ TP raised to RM0.75/share, as we base it on a 10-year mean of 0.55x FY24F P/BV to capture the valuation when HSR was first agreed on in Feb 13.

■ In 1H23, UEMS domestic sales were below its peers' while a third of its unbilled sales are international sales which will only be recognised in 2026F.

CGS CIMB

LIM & TAN

MK Restaurant Group

On track for GPM recovery

■ We see signs of GPM recovery in 3Q23F thanks to its successful price negotiations with suppliers.

■ We estimate 3Q23F SSSG was only 1%, lower than our previous expectation of 4-5% mainly due to a high base from more holidays in Jul 22.

■ Reiterate Add with a lower DCF-based TP of THB54.25.

Seatrium ($0.13, up 0.3 cents) announced that its whollyowned subsidiary, Estaleiro Jurong Aracruz Ltda (EJA), has successfully refinanced an existing facility due in December 2023 with a USD500 million facility from Standard Chartered Bank. Demonstrating the Group's strong commitment to sustainability in its business, the facility includes an innovative sustainability-linked conversion option aligned to the Sustainability-Linked Loan Principles. This will support Seatrium in achieving its ESG targets over time through adjustments to the loan characteristics upon conversion.

Seatrium's market cap stands at S$9.1bln and trades at 1.1x PB and currently does not pay dividends. Consensus target price stands at S$0.17, representing 30.8% upside from current share price. Seatrium is loss making and is also expected to continue making losses of $278mln this year. We continue to like the direction Seatrium is heading towards as this would allow them to ride on the ESG wave that is currently happening. Despite being loss making, Seatrium has continued on its winning streak of winning contracts and delivering them successfully. However, we do highlight that majority of the contributions from the completions are only expected to be much later, implying investors need to take a longer time horizon to see the result from the new contract wins and deliveries. Nonethess, the trajectory remains in the positive manner and as such, we continue to maintain an "Accumulate" rating on Seatrium.

LIM & TAN

LIM & TAN

Sembcorp Industries / SCI ($5.09, down 0.02) announces that its wholly-owned subsidiary, Sembcorp Power Pte Ltd (Sembcorp Power), has signed long-term power purchase agreements (PPAs) with subsidiaries under STT GDC Pte Ltd (ST Telemedia Global Data Centres) to power its data centres in Singapore.

We like the long term visibility on earnings that these power supply agreements provide as they are recurring in nature and less susceptible to economic cycles. However, we note that contributions would be incremental and gradual.

At $5.09, SCI is capitalized at $9.1 billion and trades at 10x forward consensus PE and 2.55% dividend yield. Bloomberg consensus 1 year target price of $6.64 implies a potential upside of 30.5%. We maintain "Accumulate" rating on SCI.

Keppel Corporation ($6.80, down 0.02), through its Real Estate Division, has signed an agreement to divest its 35% stake in the equity interests (Sale Shares) in Chengdu Taixin Real Estate Development Co., Ltd. (CTRED) to Vanke (Chengdu) Enterprise Co., Ltd. (Vanke).

We continue to favor Keppel Corp's pivot away from its lumpy development business to focus on re-investing into building of recurring income streams. The latest transaction again demonstrates and validates' management shift in this direction.

At $6.80, Kep Corp is capitalized at $12 billion and trades at forward PE of 11-12x and 1.1x. With continued shareholder friendly moves such as distribution in species of Keppel REIT shares as well as gradually rising dividends, we maintain an "Accumulate" rating on Keppel Corp. Bloomberg 1 year consensus target price of $7.88 implies a potential return of 16%.