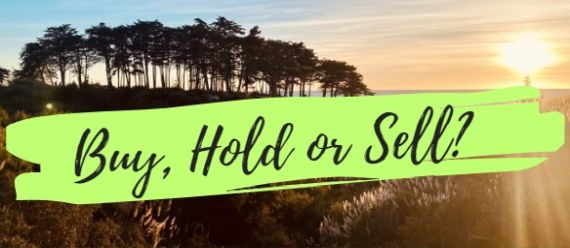 UOB KAYHIAN

UOB KAYHIAN

Lendlease Global Commercial REIT (LREIT SP)

Deleveraging With Acceptable Trade-offs

Buoyant tenant sales and a limited new supply of retail space are supportive of continued positive rental reversions at 313@Somerset and Jem. LREIT has the option of divesting the office block at Jem combined with a private placement to redeem perpetual securities of S$400m and deleverage. We estimate the negative impact to be manageable at 3.8% for DPU and 2.3% for NAV per unit. LREIT provides an attractive FY24 distribution yield of 8.0%. Maintain BUY. Target price: S$0.83.

Banking – China

1H23 Result Wrap-up: Getting Back On Track Slowly

Chinese banks recorded a modest 2.7% earnings growth, primarily attributed to rising trading gains and reduced provisions, which counterbalanced the adverse effects of NIM compression and sluggish fee income. The sector's valuation has suffered in recent years due to market concerns on NIM compression and asset quality. At this point, the sector is trading at a fairly balanced valuation, with the attractive 7% yield offsetting the impact of NIM compression. Maintain MARKET WEIGHT.

CGS CIMB

CGS CIMB

Gamuda

Raising the revenue bar higher

■ We lift FY24-FY26F EPS and tweak our TP higher to RM5.65. Reiterate Add.

■ SMW-WTP continues to progress well (37% completed as at end-4QFY23 vs. 27% at end-3QFY23) with minimal risk of project cuts or cancellation.

■ Key highlight from Gamuda's analyst briefing is its aggressive guidance of a doubling in revenue to RM17bn-18bn in FY7/24F.

SCG Packaging

Fajar acquisition provides little to toast

■ SCGP has committed to acquire an additional stake in Fajar at an expensive valuation of 28.3x 2024F EV/EBITDA.

■ We downgrade SCGP to Reduce as we believe this round of stake acquisition could be earnings dilutive and deteriorate ROE during 2023-25F.

DBS RESEARCH

MAYBANK KIM ENG

First Reit

Units pledged by Sponsor, expect some unknowns

Sponsor Group has pledged a total of c.28% of First REIT's units, use of proceeds likely to be for investment purposes
Not the first time that Sponsor Group has pledged First REIT's units, noting their preference to pledge First REIT shares given its liquidity
Whilst there is no near term material impact, having their shares pledged as collateral exposes First REIT to uncertainty that could be not linked to its healthy fundamentals
We currently have a BUY recommendation and TP of S$0.30.

Sponsor Group has pledged a total of c.28% of First REIT's units. OLH Healthcare Investments, an indirect wholly-owned subsidiary of OUE Healthcare Limited ("Sponsor Group") has pledged 580m of First REIT units to The Hongkong and Shanghai Banking Corporation Limited. The units pledged represents 28% of total First REIT units issued, noting that the Sponsor Group has a stake of c. 33% in First REIT. Based on our current understanding, the use of the proceeds is likely to be used for investment purposes.

Our views on First REIT. This is not the first time that the Sponsor Group has pledged First REIT shares, referencing OLH Healthcare Investment's previous pledge at 5.8% of First REIT's units to CGS-CIMB on 16 Dec 2021, citing the advantages of pledging First REIT shares given its liquidity over other illiquid real assets. Post-announcement in Dec 2021, First REIT has seen negligible share price impact, for now. Whilst we do not expect near term material impact to First REIT, there could be unintended volatility if these investments do not go according to plan. This brings about unintended potential volatility in First REIT's share price which is not linked to the underlying fundamentals of the company, which we remain comfortable with as we believe operating and financial metrics remain healthy. We currently have a BUY recommendation and TP of S$0.30.

Sea Ltd (SE US)

Beneficiary if Indonesia bans TikTok Shop

TikTok Shop faces regulatory headwinds in Indonesia Indonesia's Ministry of Trade is reportedly planning to announce the country's new online trade regulations, which may include laws to inhibit social media companies like TikTok from facilitating direct e-commerce payments on their platforms and placing additional ban on imported products sold through digital channels. TikTok Shop in Indonesia has been under regulatory scrutiny in recent months and Sea Ltd would be the biggest beneficiary (see note: TikTok Shop ban threat positive for Sea) as the company is navigating an intensely competitive e-commerce environment in Southeast Asia. We think Indonesia's decision may influence regulators in other countries as they assess TikTok's growing ecommerce capabilities.